In coronavirus quarantine, Tom Hanks learns lessons in gin-rummy, vegemite
In coronavirus quarantine, Tom Hanks learns lessons in gin-rummy, vegemite
Mar 18, 2020, 12:44 pm
2 min read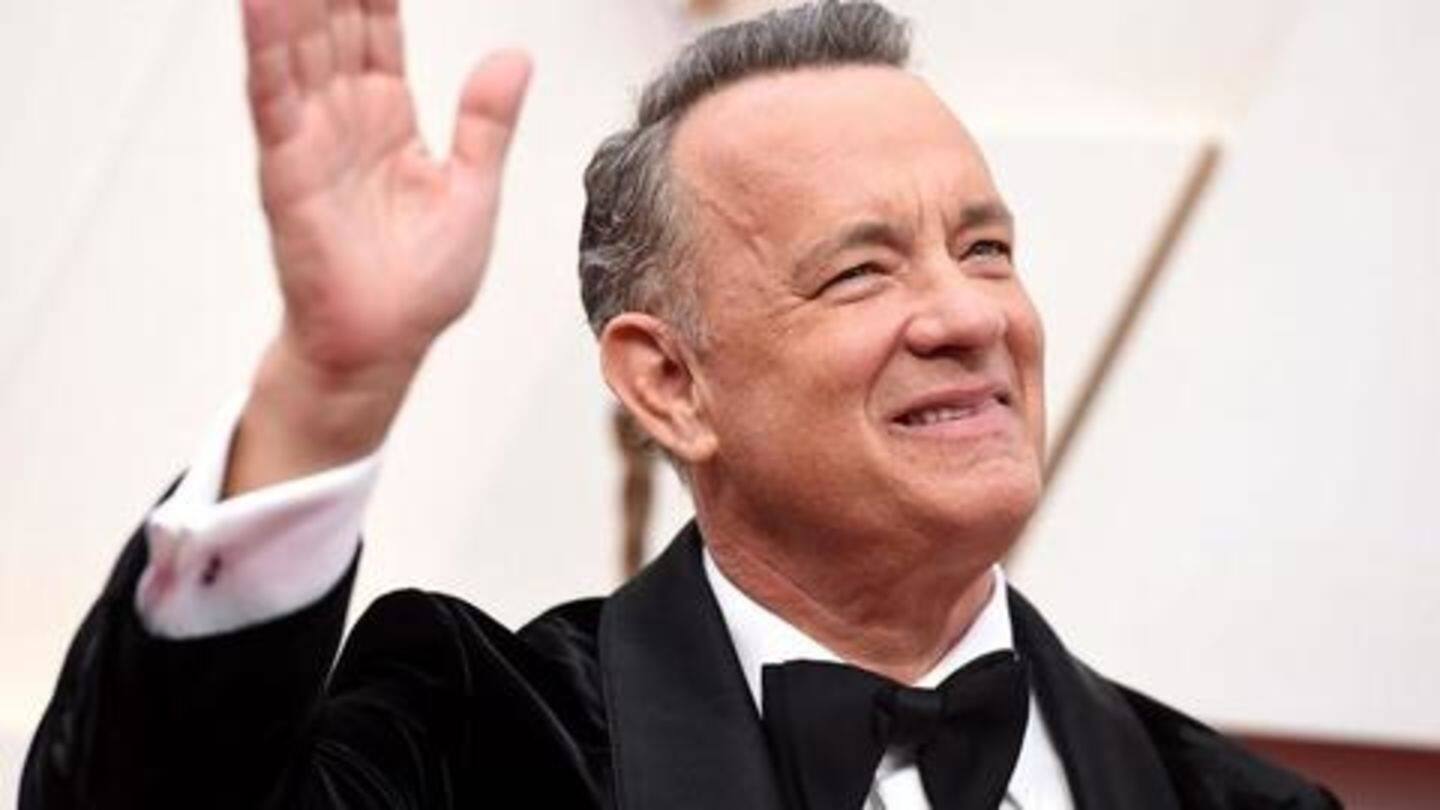 The world was disheartened when Hollywood's everyman Tom Hanks contracted the novel coronavirus, the deadly virus which has killed thousands across the globe. However, the 63-year-old legendary actor has been a total sport about it and has been sharing regular updates with his fans about his health and activities. In his latest post, Hanks shared how he has been spending time in isolation.
After getting discharged from a hospital in Queensland, Australia, Hanks shared a new update on Twitter. Sharing a picture of a typewriter he brought all the way from Hollywood, Hanks said while the fever is gone, the boredom still looms heavy in self-isolation. "One week after testing positive...the symptoms are much the same. No fever but the blahs," Hanks wrote.
Naps, cards, and vegemite: How Hanks is managing isolation
Writing on, Hanks shared that he has been spending his time folding the laundry, doing dishes, and taking frequent naps. He said he and his wife have been playing plenty of gin rummy, while accepting that he has (not) been great at it. Hanks has also apparently learnt a lesson in spreading vegemite the right way, after being chided for it by the Aussies.
Here is the tweet from Hanks
Last week, Hanks himself took to social media to reveal that he and Rita Wilson had tested positive for COVID-19, the disease caused due to the virus. The couple was in Australia to shoot an untitled Elvis Presley biopic by Baz Luhrmann and Warner Bros. Hanks is set to play Presley's long-time manager Colonel Tom Parker in the movie, which now stands halted.
While the power couple was the first among prominent personalities to test positive for the coronavirus, other celebrities have since been diagnosed with the same. They include British actor Idris Elba, GoT star Kristofer Hivju, and Olga Kurylenko. Notably, the coronavirus pandemic has reportedly claimed the lives of 7,989 persons around the world and infected nearly 2 lakh.