Coronavirus and vegemite: Tom Hanks's new tweet invites hilarious reactions
Coronavirus and vegemite: Tom Hanks's new tweet invites hilarious reactions
Mar 16, 2020, 09:48 pm
2 min read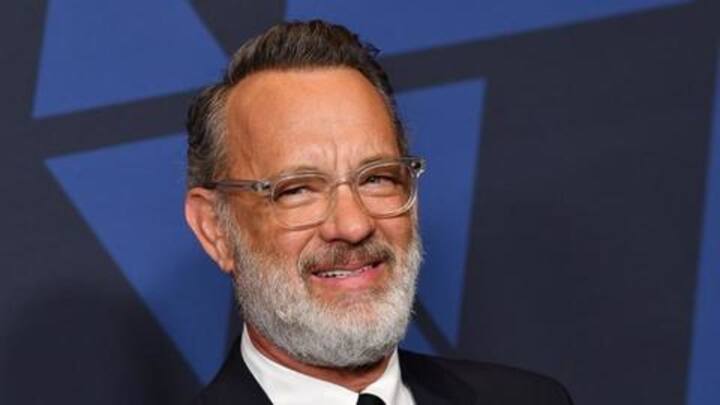 It was only a matter of time that Tom Hanks, who is currently kept in isolation in Australia, would try out one of the country's most iconic dishes- vegemite on toast. The actor and with his wife Rita Wilson were diagnosed with the novel coronavirus last week. However, the Aussies aren't quite pleased with the way their guest from Hollywood is using his vegemite.
Apparently, Hanks applied 'too much' vegemite on his toast
Expressing his gratitude to the hosts, Hanks on Sunday took to Twitter to share a picture of his snack, which comprised two bread slices layered with vegemite. However, Aussies were quick to point out that Hanks was apparently applying too much vegemite on his bread. Vegemite, a yeast extract is super popular in Australia, and is known to have a strong, black coffee-like taste.
Thanks to the helpers, Hanks tweeted
1/3 vegemite, 2/3 butter: What Aussies instructed Hanks about vegemite
Soon after Hanks's tweet surfaced, Aussies jumped in to suggest the Forrest Gump star how to have vegemite. One user instructed that right way to have vegemite and toast is to mix 1/3 vegemite paste and 2/3 butter. By rough math, Hanks had at least 60% extra vegemite on his toasts. "It's gonna be nasty and hurt your mouth friend," wrote another.
Dear Tom, that's lovely but you spread the vegemite way too thick! The secret to vegemite toast is 1/3 vegemite to 2/3 butter maximum! And add smashed avocado for extra awesomeness.

— Jane Caro (@JaneCaro) March 15, 2020
And, this one comes with a 'Forrest Gump' reference
'Life is like a tube of Vegemite. Don't try it all at once.'

— Sally Sara (@sallyjsara) March 15, 2020
Last week, Hanks was tested positive for coronavirus
Last week, Hanks himself took to social media to reveal that he and Rita had tested positive for the coronavirus, which originated in the Chinese city of Wuhan last year. The couple was in Australia to shoot an upcoming movie based on the life of late rockstar Elvis Presley. Hanks is to play Presley's manager in the movie, which now stands halted.
Coronavirus has killed 6,600 people around the world
The Hanks were the first among prominent personalities who have been tested positive for the deadly virus. Evidently, the coronavirus pandemic is taking a massive toll at the entertainment industry, resulting in cancellation of planned events, shoot delays and postponement of movie releases. The virus has so far killed over 6,600 persons around the world, and infected more than 1.7 lakh.