John's 'Batla House' defies facts, figures, claims a martyr's widow
John's 'Batla House' defies facts, figures, claims a martyr's widow
Aug 08, 2019, 10:15 pm
3 min read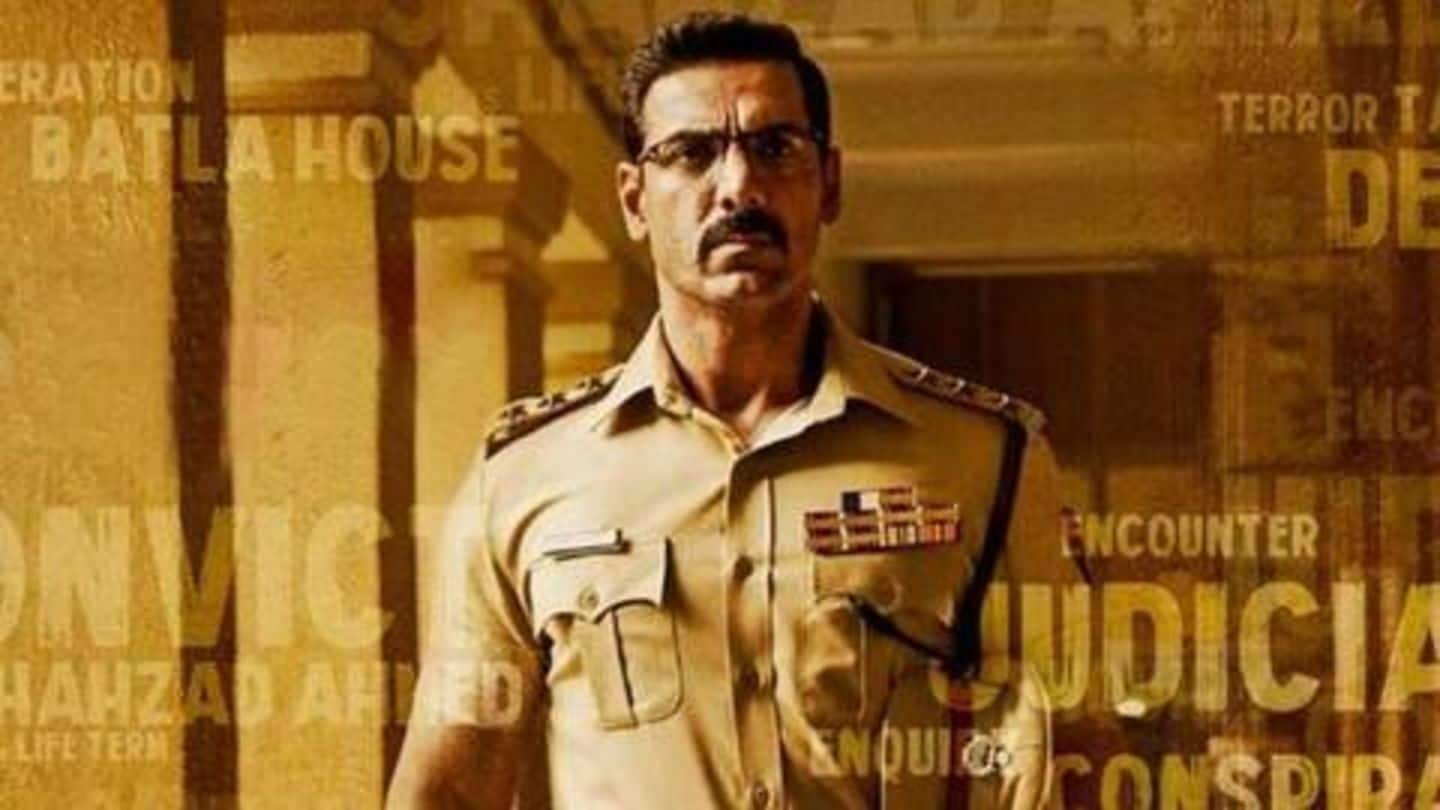 John Abraham's Batla House recently grabbed headlines after a martyr's widow raised objection over the film. According to IANS, Maya Sharma, widow of Delhi Police Inspector Mohan Chand Sharma, slammed the makers over the alleged portrayal of "incorrect facts and figures". She had also sent a legal notice to them last year to ensure her husband's reputation is protected in the movie.
Mohan Chand Sharma was killed in the Batla House encounter
To recall, two suspected terrorists were killed in an encounter between the alleged Indian Mujahideen terrorists and the Delhi Police near Batla House on September 19, 2008. While inspector Mohan Chand Sharma was killed in the encounter, the police managed to arrest two other suspects.
Maya was hurt after watching 'Batla House' trailer
Notably, John's Batla House is an adaptation of the same incident. However, Maya alleged that the movie defies facts. She also mentioned that she had sent a notice earlier to the filmmakers to ensure that "Mohan's name and character are not depicted wrongly in the movie". "I feel hurt. It was a team of people," she added in disappointment after watching the trailer.
Maya claimed the incorrect portrayal diminishes her husband's sacrifice
Expressing her disappointment, Maya slammed the movie over the wrong portrayal of reality. "If they (filmmakers) were fair and wanted to portray what they have done then they should have called it 'Post Batla House'. I object," she asserted. Claiming that movie diminishes her husband's sacrifice, Maya said, "You can't take away one's credit, supreme sacrifice of my husband,"
They have neither spoken to me, nor approached me
Furthermore, Maya emphasized that she was never contacted by the filmmakers to collect information regarding her husband before or during the filming process. However, she accepts that the communication began after the filmmakers received a legal notice. "They have neither spoken to me nor approached me. All the communication that has happened, happened only after I sent a legal notice last year," she said.
The feelings of a family of a martyr
A family of a martyr still loses a member, and likewise, Maya admits even their lives have changed after Mohan. "It has taken us time to revolve and recover," she remembers. And while her family recalls the older life, she urges filmmakers that "When cops are out on duty they have sleepless nights. It's not just about a person but the entire team".
Case accused demanded a stay on the movie release
A plea was also filed in the Delhi High Court, by two accused in Batla House encounter case, seeking a stay order over the release. The petition claims that such a movie can prejudice the outcome of a trial, while not undermining the impartial mode of conduct in a free and fair trial of the court, by means of parallels between movie and incident.