Maybe one day: Benedict Cumberbatch hints at 'Sherlock' Season 5
Maybe one day: Benedict Cumberbatch hints at 'Sherlock' Season 5
Mar 16, 2021, 03:20 pm
2 min read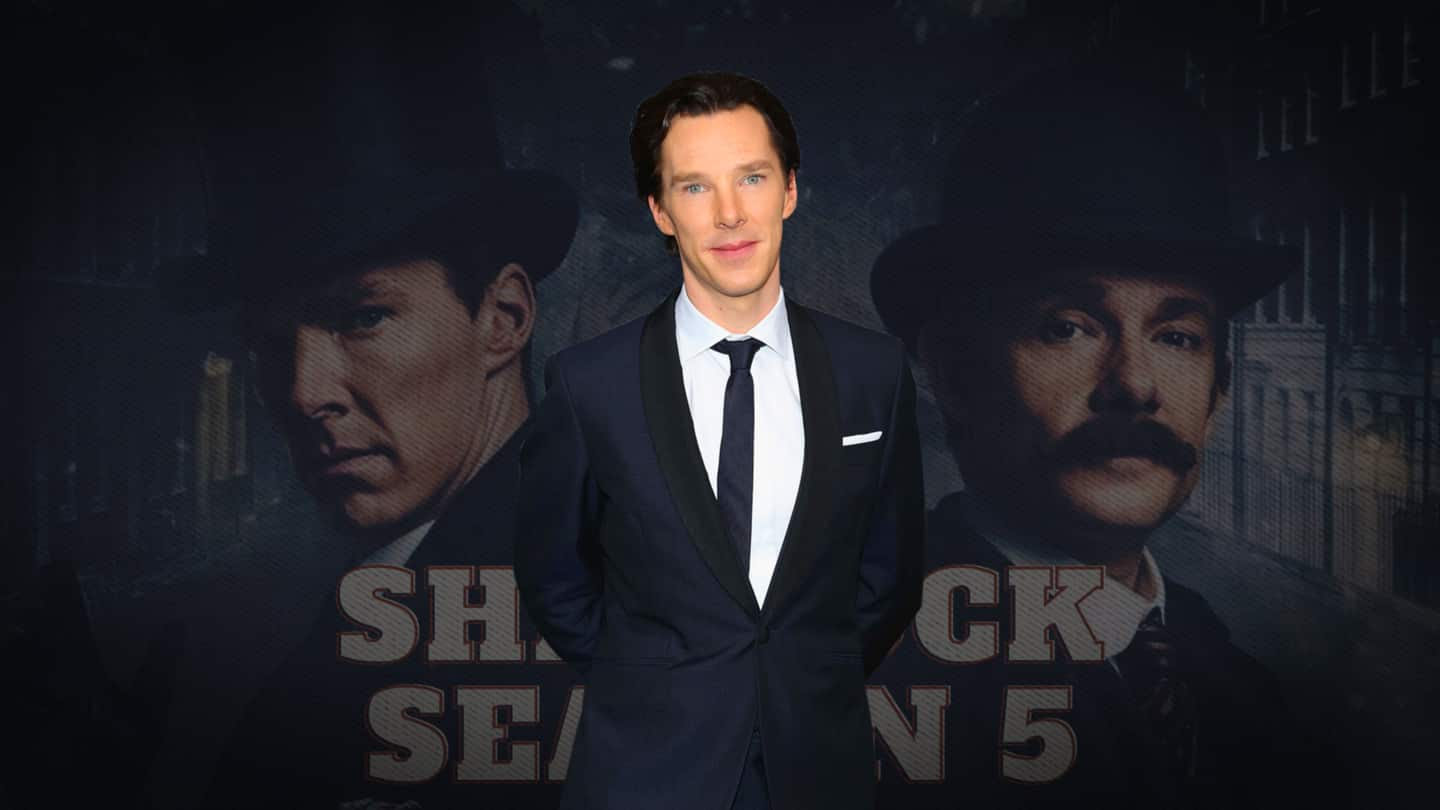 British actor Benedict Cumberbatch has just revealed the possibility of the fifth season of BBC TV series Sherlock. Cumberbatch toyed with the idea during an interview with Collider while promoting his upcoming film The Courier. The much-loved show about the detective contained 13 episodes across four seasons (yes, that's all). The fourth season had ended in 2017 and fans clearly want more.
Cumberbatch believes in 'never say never' attitude
When asked about the possibility of another season, Cumberbatch replied that he honestly doesn't know the answer but he believes in a 'never say never' attitude. He talked about his and co-actor Martin Freeman's busy schedule. Freeman was seen as Dr. John Watson. "Maybe it could be a film rather than a series. Who knows? But anyway, not for now, (sic)" he added.
Sherlock is based on Sir Arthur Conan Doyle's detective stories
Sherlock is a British television series based on the stories by Sir Arthur Conan Doyle. Created by Steven Moffat and Mark Gatiss, Cumberbatch was seen as Sherlock Holmes in the limited series. Safe to say, fans absolutely loved him in the character. The series has been nominated and won awards across multiple categories in esteemed ceremonies like the Golden Globe, Emmys, and BAFTA.
The character of Sherlock holds a Guinness World Record
The character of Sherlock was first introduced in a novel called A Study in Scarlet back in 1887. However, even after a century, he still remains popular. In 2012, the character won the Guinness World Record for being the "most portrayed literary human character in film & TV," reports Looper. At the time, the character had appeared on the screen a whopping 254 times.
'Sherlock' cast and creators are busy with other projects
Both the lead actors Cumberbatch and Freeman have commitments to the Marvel Cinematic Universe. Cumberbatch is busy with Doctor Strange in the Multiverse of Madness and Freeman will start Black Panther 2 soon. Even the creators are in-demand. Moffat is working on a new show for Amazon called The Devil's Hour, whereas Gatiss has joined the cast of Mission: Impossible 7 and 8.