She performed, she conquered: Beyoncé creates history at Coachella
She performed, she conquered: Beyoncé creates history at Coachella
Apr 16, 2018, 05:42 pm
2 min read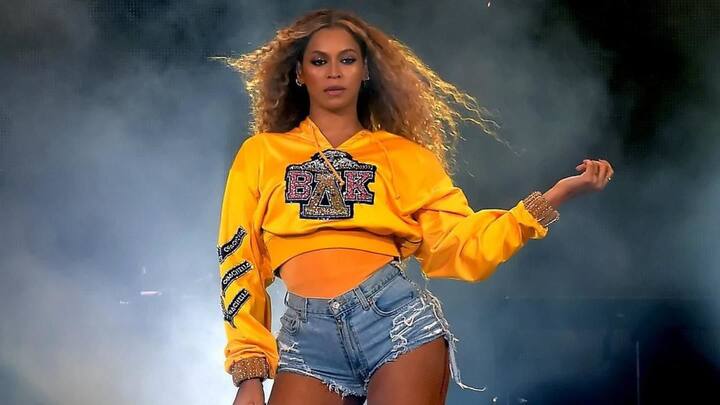 Ending a year-long wait, Beyoncé performed to thousands of screaming fans at Coachella Valley Music Festival, creating history. Ahead of her two-hour-long performance, she promised fans a special show, and boy, she did live up to it. "Coachella, thank you for allowing me to be the first black woman to headline," said Beyoncé before beginning and then showed she's the biggest living entertainer.
'Superhuman' Beyoncé performs without breaking a sweat
Beyoncé was advised against performing last year, due to pregnancy. Finally, when she did, the grandeur of the visual treat was better than anyone could have imagined. Her performance which began with 'Crazy In Love' was impeccably choreographed, directed, and designed. She sang many songs from 'Lemonade' and not once did her unworldly voice falter. Everyone was in awe.
Surprise after surprise: Queen Bey just didn't lose the momentum
In presence of fierce background dancers and a full marching band, Beyoncé proved future performers will have difficulties matching to her prowess. Reuniting with her Destiny's Child band-mates, Kelly Rowland and Michelle Williams, Beyoncé transported the dynamic crowd to the 90s. Other cameos featured Jay-Z (with whom she sang 'Déjà vu') and sister Solange. She danced with her to the tune of 'Get Me Bodied.'
Even Adele couldn't resist falling for the majestic charm
The most meaningful performance ever
Beyoncé's immersive performance included a rendition of 'Lift Every Voice and Sing', popularly known as Black National Anthem, sampled Malcolm X quotes, and had tributes to Nina Simone. Beyoncé's Coachella act redefined innovation. She paid homage to black history, ensconced references to her personal life, and above all her act was a visual treat none of the audience members will ever forget.
Fans rename Coachella, 'Beychella' and rightly so
My QUEEN for life . Always . And forever . You continuously make me feel so proud to be a Black woman artist . Last night was EXCEPTIONAL . We must protect you at all costs ! 🙌🏾🙏🏿 #BEYCHELLA pic.twitter.com/KNsKuDB7gX

— Janelle Monáe, Cindi (@JanelleMonae) April 15, 2018