Bigg Boss 12: First promo starring Salman Khan releases
Bigg Boss 12: First promo starring Salman Khan releases
Written by
Shuvrajit Das Biswas
Aug 12, 2018, 02:04 pm
2 min read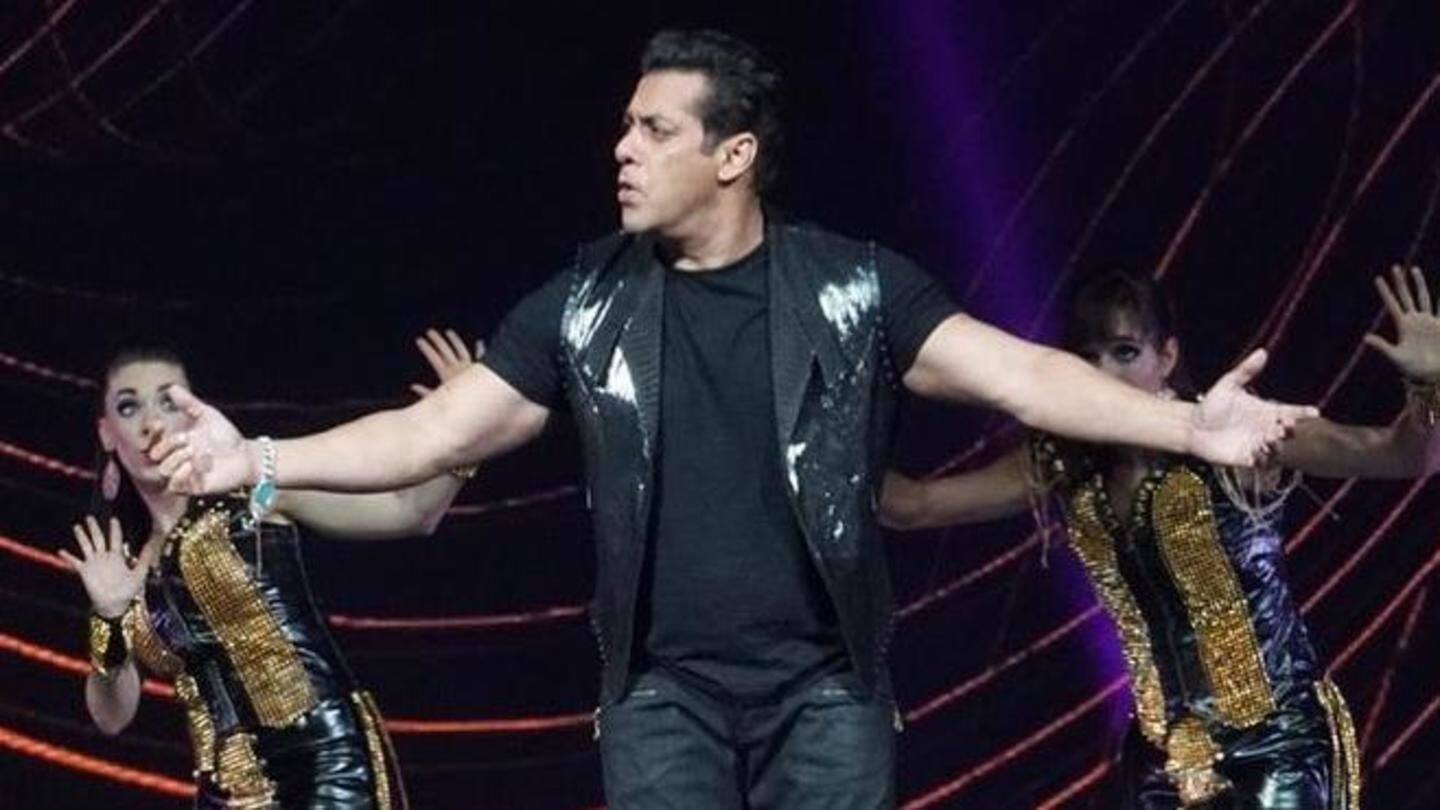 A short while ago the first promo of 'Bigg Boss 12' dropped and the star host Salman Khan perfected his character. Dressed as a teacher, asking students to introduce themselves, Salman gave an idea about the new theme. This time the theme of the show is 'vichitra jodis', which means contestants will enter in pairs. The show will reportedly start on September 16.
Bigg Boss 12 aa raha: Here's the much-awaited promo
This isn't the only one, more will come
Salman is said to have shot for four promos at Mehboob Studios, this time. And he brought his own wit and swag into the filming. The star reportedly made impromptu dance moves from 'Dabbang' and 'Jawaani Phir Na Aaye' (which was seen in this promo). He also hummed his favorite song 'Dil Diya Gallan'. A singing and dancing Salman definitely ensures a hit promo!
Did you notice the film posters in background?
Not that Salman's song-and-dance isn't noteworthy, but the posters in the promo image caught our attention. Bhaijaan can be seen standing in front of classic Bollywood film posters including 'Ram Lakhan', 'Sholay' and 'Karan Arjun', agreeing with the theme. Let's hope the pairs make the show more entertaining this time. But does this also mean double the fights and unbearable content? We hope not.
No one does it better- Salman, the real Bigg Boss
Salman has been associated with the show for nine seasons. His stern schoolmaster-like attitude has become the centerpiece of the show. The star has a lot of creative inputs, wit, and humor. He makes the shows and even the promotional trailers successful. No wonder, the show producers keep going to him every season. Undoubtedly, bhaijaan will make Season 12 a success as well!