Grammys 2022 highlights: From Oscars slap quip to V flirting
Grammys 2022 highlights: From Oscars slap quip to V flirting
Written by
Shreya Mukherjee
Apr 04, 2022, 11:25 am
3 min read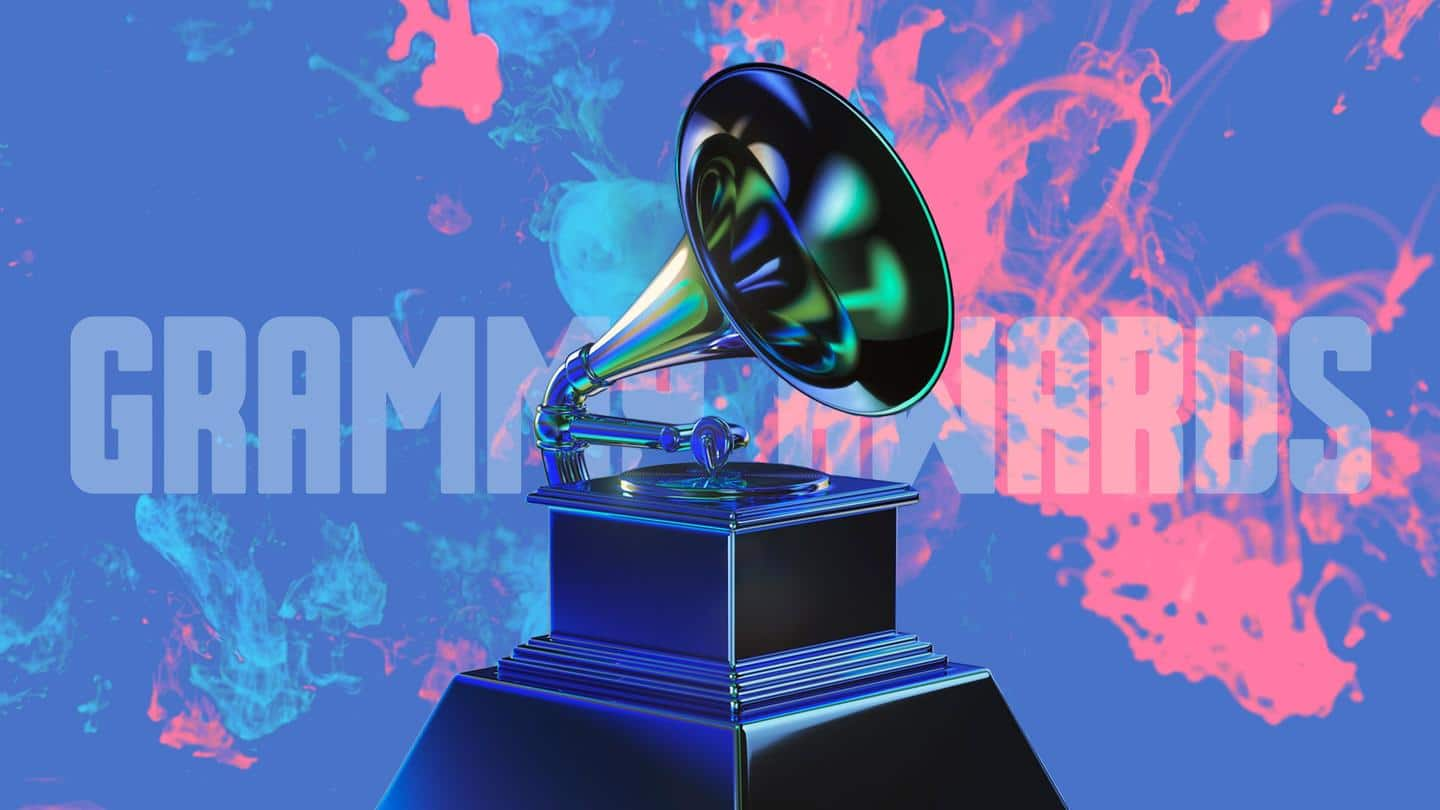 On Sunday night (Monday morning in India), the MGM Grand Garden Arena in Las Vegas hosted the grand Grammy Awards 2022. While Jon Batiste and Silk Sonic bagged the top awards of the evening, there was a lot more happening at the live telecast event. From empowering performances to sly quips, the music awards ceremony was anything but lackluster. We list five such moments.
Ukraine President Volodymyr Zelenskyy delivers special message
Ukrainian President Volodymyr Zelenskyy delivered a surprising pre-taped message at Grammys. He urged support for Ukraine amid Russia's invasion and asked artists to "fill the silence" forged by war with music. His message was followed by a performance by John Legend. As Legend played a new song called Free, he was joined by Ukrainian singer Mika Newton, poet Lyuba Yakimchuk, and musician Siuzanna Iglidan.
Of course, Will Smith-Chris Rock Oscars slap was mentioned
Of course, the Grammys couldn't keep Will Smith and Chris Rock's infamous slapping incident from Oscars 2022 unmentioned. The host of the Grammys telecast—comedian Trevor Noah—quipped that the event was merely "a concert where we give out some awards." But this isn't where he stopped. "We're going to be keeping people's names out of our mouths," promised Noah, in reference to the much-publicized incident.
BTS's V 'flirted' with Olivia Rodrigo; ARMYs lost their minds
The musical extravaganza saw many flashing performances, too. And, that of South Korean sensation BTS was no different. With their "smooth like butter" moves, the septet won over the global audience. But what became a rage online was BTS member V "flirting" with fellow nominee Olivia Rodrigo as part of their performance. ARMYs went gaga dissecting the moment and soon #WhatJustHappened started trending online.
Doja Cat nearly missed her Grammy moment for bathroom break!
Doja Cat, whose real name is Amala Ratna Zandile Dlamini, was about to nearly miss her first Grammy moment on Sunday night for a bathroom break! She won the best pop duo/group performance for Kiss Me More with SZA. As she ran onto the stage to pick the trophy, an overwhelmed Doja said, "I've never taken such a fast piss in my whole life."
In Memoriam segment failed to remember Lata Mangeshkar, Bappi Lahiri
The Grammys also had its fallout moments as it left out Lata Mangeshkar in its "In Memoriam" segment. The "Nightingale of India," a recipient of Bharat Ratna, Padma Vibhushan, Padma Bhushan, and the Dadasaheb Phalke Award, passed away in February 2022. Notably, singer-composer Bappi Lahiri wasn't mentioned either. However, both Mangeshkar and the "Disco King of India" received a mention on the Grammys website.
Special mention: Bruno Mars lit cigarette onstage while accepting Grammy
Bruno Mars, along with his Silk Sonic bandmate Anderson .Paak, won both the Record and Song of the Year awards this year. However, what got people talking was Mars's charismatic act of lighting a cigarette onstage while accepting their last Grammy for the night.