#DefamationCase: 'Celebrity, but accused,' Court denies Kangana Ranaut permanent exemption
#DefamationCase: 'Celebrity, but accused,' Court denies Kangana Ranaut permanent exemption
Written by
Shreya Mukherjee
Mar 25, 2022, 02:15 am
2 min read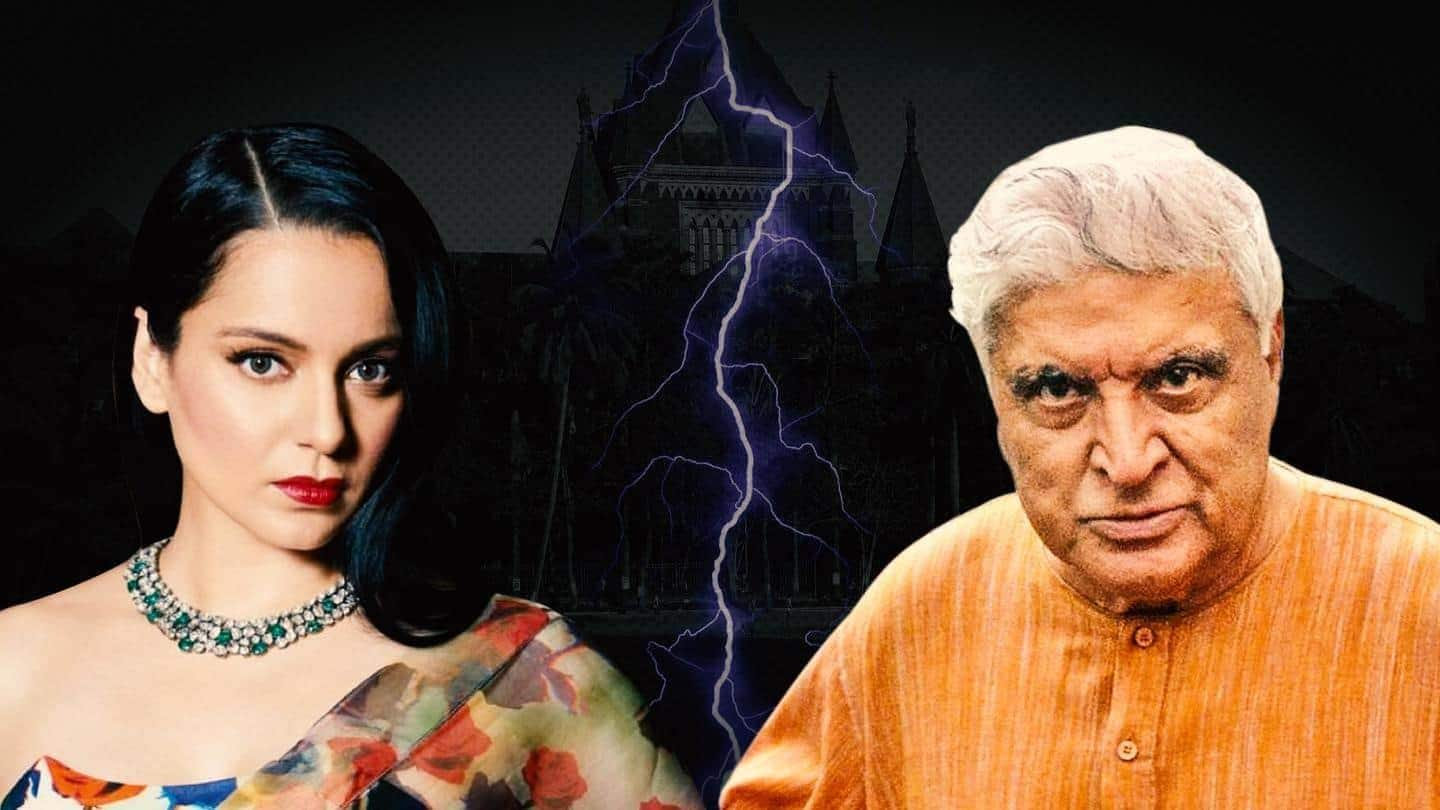 In the ongoing defamation case filed against Bollywood actor Kangana Ranaut by veteran lyricist/screenwriter Javed Akhtar, the former had applied for permanent exemption from appearing in front of the court. Now, Magistrate RR Khan of the metropolitan magistrate's court in Mumbai has rejected her plea. Court also noted while she's a celebrity, she's also an accused. So she has to appear before the court.
Why does this story matter?
Akhtar slapped a case against Ranaut when the latter dragged his name into late actor Sushant Singh Rajput's death case on national television.
Since then, the actor has attempted to quash the case altogether, transfer it, file a countersuit, and seek a permanent exemption.
She also raised biased allegations against the court.
Some days back, a Mumbai Sessions court rejected her transfer plea.
The plea was rejected on Tuesday and the detailed order was made public on Thursday. Khan said the actor has been "dictating her own terms for the trial of this case" and has also not appeared for framing of the offense. "No doubt, being a celebrity, the accused has her professional assignments but she cannot forget that she is an accused in this case."
Here's more on what the court said
Notably, Ranaut (35), has but made two appearances for this case. Once, when the case was taken on and the next time, in September last year, to file a counter-complaint against Akhtar and apply for a transfer of the case. Given her track record, the court noted, if they allow her permanent exemption, "she will never ever attend this court for...further trial."
What were the reasons given behind rejection of plea?
The court listed three reasons: "the earlier conduct of the accused as per the record of the case, non-framing of particulars of the offense till date and strong agitation of the complainant regarding the willful absence of accused" to deny Ranaut exemption, at least at this stage. But the bench maintained that her plea might get entertained at a later stage.