'The Batman' director releases Robert Pattinson's first look as superhero
'The Batman' director releases Robert Pattinson's first look as superhero
Written by
Siddhant Pandey
Feb 14, 2020, 03:31 pm
3 min read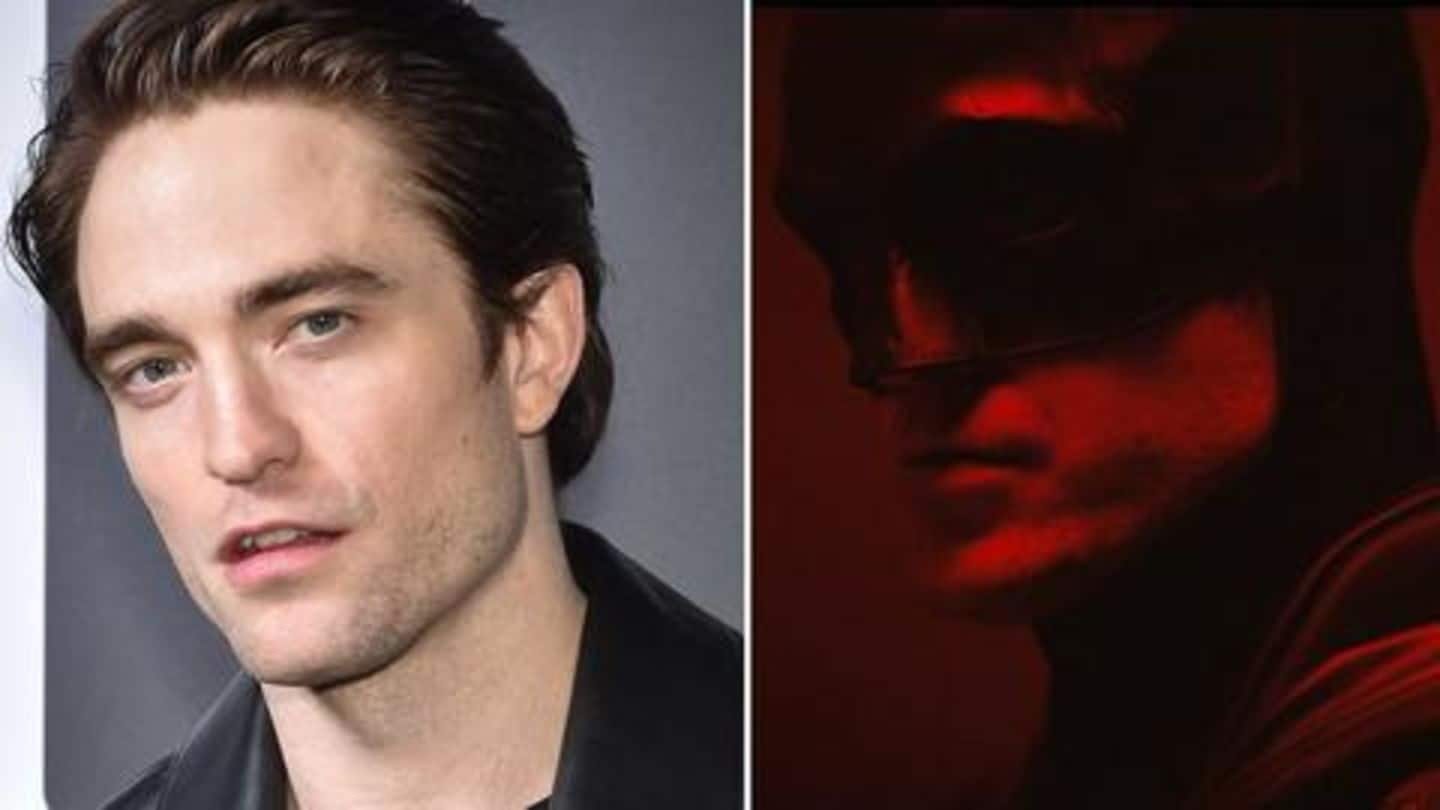 Robert Pattinson is the new Batman, and in case you weren't over the 'pinch me' phase yet, we have videographic proof of it. Matt Reeves, the director of the upcoming film The Batman, has just shared a short clip from the camera test of Pattinson's Batman. The film apparently focuses on Batman's "detective mode" and the new gritty Batsuit only seems befitting.
'The Batman' camera test teases new Batsuit
In the 55-second clip from the camera test, Pattinson is seen walking into focus as saturated red lighting fills the room. The camera briefly stays on the Bat logo on Pattinson's new Batsuit, which seems more Bale than Affleck. The teaser also features the "Batman" theme from Academy Award-winning composer Michael Giacchino. From the looks of it, Pattinson fills up the suit quite nicely.
You can watch the clip here
Reeves' "noir" Batman film to focus on superhero's "detective mode"
The Batman is supposed to be a fresh take on the DC superhero. Reeves said previous films have not focused on Batman as the "world's greatest detective." Describing it as a "noir Batman tale," Reeves told The Hollywood Reporter last year that his film would "allow [Batman's] character to have an arc so that he can go through a transformation."
Pattinson announced as new Batman last year; faced backlash
In May 2019, Pattinson was announced as the new Batman. Although the 33-year-old actor has evolved—as witnessed in 2017's crime thriller Good Time—the Twilight ghosts continue to haunt. For this reason, many fans weren't fully convinced with the casting. However, Pattinson has long been a Batman fan himself, having grown up watching Tim Burton's 1989 and 1992 films, starring Michael Keaton.
'When you're an underdog, there's no expectation of you'
Revealing to Variety that Batman was the only costume he owned as a child, Pattinson said, "I sort of had an idea to do [Batman], and I'd been prodding Matt (Reeves). He didn't accept any prods. I kept asking to meet him." Speaking on the backlash towards his casting, Pattinson said, "It's much more fun when you're an underdog. There's no expectation of you."
'The Batman' releases June 25, 2021
Well, there's no take-backsies now. On January 28, principal photography started for The Batman. Co-star Zoë Kravitz, who plays Selina Kyle aka Catwoman, told Variety recently that Pattinson is a "wonderful and thoughtful actor." The film also stars Jeffrey Wright as James Gordon, Colin Farrell as Oswald Cobblepot/The Penguin, and Peter Sarsgaard as Gotham DA Gil Colson. It hits theaters on June 25, 2021.