#GullyBoy: Ranveer Singh and Alia Bhatt look promising in posters
#GullyBoy: Ranveer Singh and Alia Bhatt look promising in posters
Jan 02, 2019, 01:20 pm
3 min read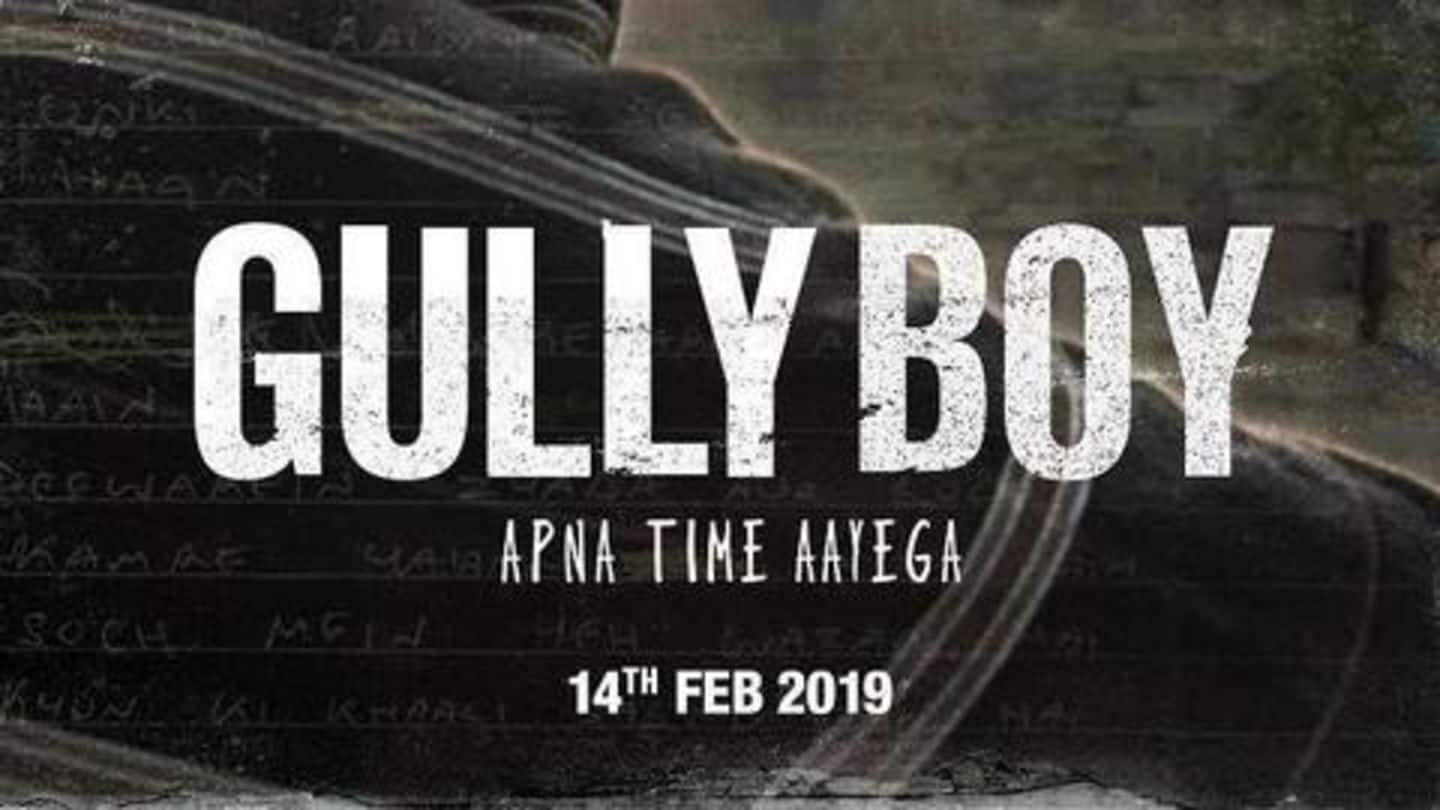 After impressing the audience with impeccable acting prowess in 2018, Ranveer Singh and Alia Bhatt are all set to take over 2019 with a bang. Ranveer and Alia are gearing up for the release of Zoya Akhtar's musical drama Gully Boy. The actors teased fans with their first looks from the movie recently, and they looked promising together. Here's a sneak peek.
Ranveer is the voice of the streets
Ranveer plays the role of a street rapper in Gully Boy. In the first look, Ranveer can be seen staring into oblivion. The slum in the backdrop is unmissable. The poster also features faint notes which could be possibly written by Ranveer's character. He has amazed us as Alauddin Khilji and Simmba and it will be interesting to watch him as the Gully Boy.
Ranveer is here to win hearts as the 'Gully Boy'
Ranveer thanks Zoya for this unique experience
Ranveer has been quite excited to be a part of this unconventional project. He thanked Zoya for giving him a unique and unforgettable experience with Gully Boy. Expressing his feeling, the Padmaavat actor said that he would have been extremely jealous if Gully Boy featured any actor other than him. "It is Mumbai. It's hip-hop. It is me," Ranveer had once said.
Alia's look reminds of Sehmat from 'Raazi'
Ranveer shared another poster of Gully Boy unveiling Alia's look from the movie. In the second poster, the actors sported intense expressions as they shared earphones. Alia covered her head with a scarf and looked impressive in her deglamorized look. After seeing this poster, we were reminded of Sehmat from Raazi. On a related note, it seems music will bind the two characters together.
Music ends all the barriers
'Gully Boy' is inspired by Divine and Naezy
Notably, Gully Boy is inspired by the lives of renowned street rappers Vivian Fernandes aka Divine and Naved Shaikh aka Naezy. The two shot to stardom with their song Mere Gully Mein. The genre hip-hop interested Divine since his teenage days. His raps are his way of expressing his emotions. He is obviously ecstatic about the movie and feels Ranveer is a perfect choice.
'Gully Boy' to be screened at Berlin Film Festival
Gully Boy, which is releasing on February 14, has been selected for the 69th Berlin International Film Festival for a special gala screening. The film festival showcases recent documentaries and movies with extraordinary stories. The 69th Berlin International Film Festival will be held from February 7 to February 17. The Gully Boy team couldn't have asked for better validation.