Sold! The Beatles' handwritten 'Hey Jude' lyrics fetch $910,000
Sold! The Beatles' handwritten 'Hey Jude' lyrics fetch $910,000
Apr 12, 2020, 12:30 am
2 min read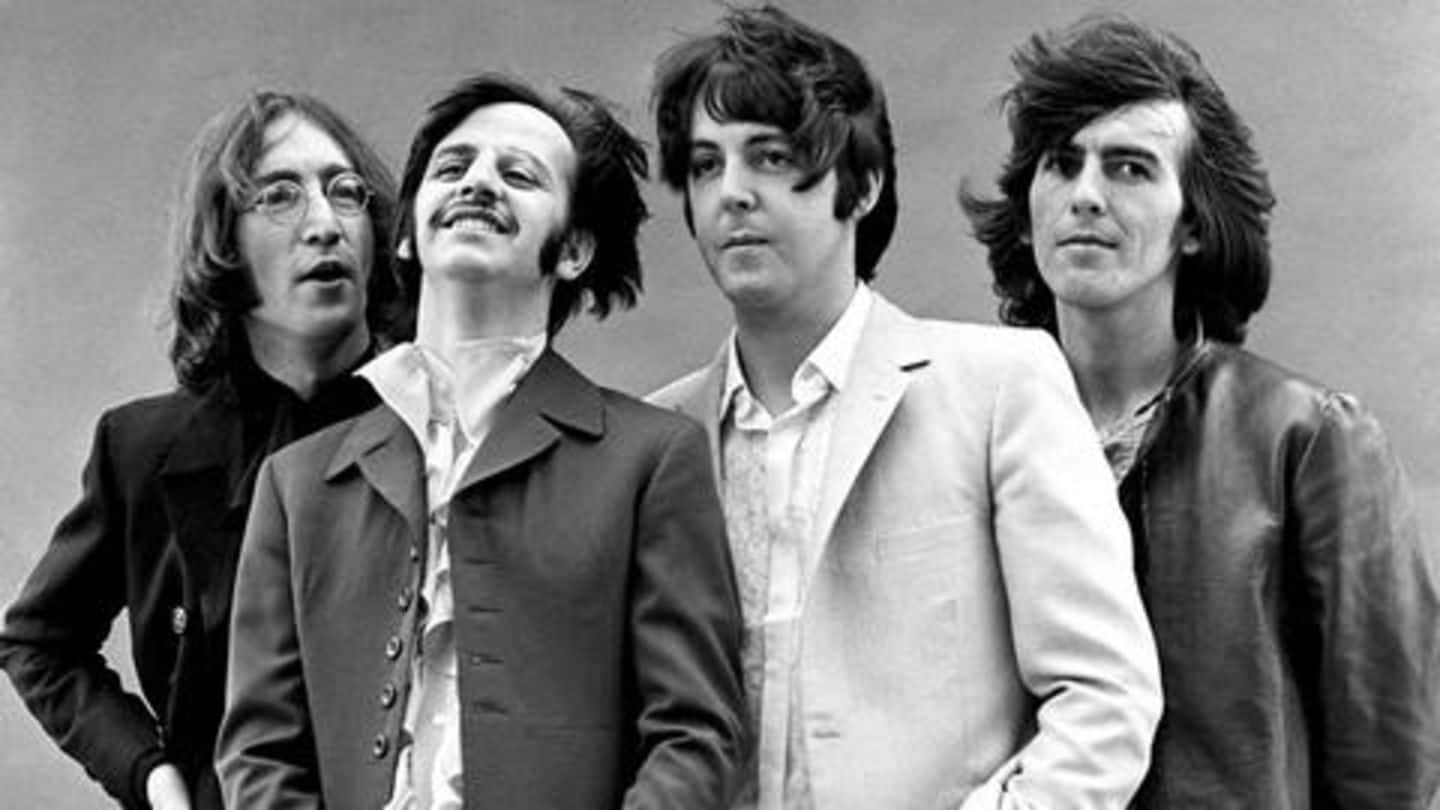 Paul McCartney's hastily scribbled lyrics for The Beatles' iconic song Hey Jude fetched a whopping $910,000, nine times its original estimate, at a recent auction. The notes were part of the acclaimed English rock band's memorabilia comprising over 250 items that were up for grabs at the online auction by Julien's Auctions, held to mark the 50th anniversary of the Fab Four's break-up.
Back in the day, 'Hey Jude' topped charts globally
Conceived by McCartney out of care for fellow band member John Lennon's son Julian, upon hearing about Lennon's separation from his wife, Hey Jude is considered one of the best tracks from The Beatles. It topped record charts around the world, becoming the best-selling single of 1968 in US, UK, Australia and Canada. It has often featured in various critics' list of greatest all-time songs.
Jason Watkins described the notes as rare and valuable
Julien's Auctions music specialist Jason Watkins described the handwritten notes as rare and valuable. "It's obviously a very iconic song that everyone's familiar with... These handwritten lyrics were used in the studio as a guide when they (The Beales) were recording it," Watkins said.
A drumhead, a drawing, and ashtray also grabbed high prices
Meanwhile, a vintage bass drumhead with The Beatles' logo used during the band's first North American tour in 1964 was another top item in the auction, collecting $200,000. Further, a drawing by Lennon and wife Yoko Ono titled "Bagism" sold for $93,750. What's more, an ashtray once used by the band's drummer Ringo Starr in London was bought for $32,500 at the said auction.
The auction was made online-only due to the pandemic
Earlier, the auction had been due to take place online as well as at Hard Rock Cafe in Times Square, New York. However, it was eventually changed to online-only due to the coronavirus pandemic, which continues to wreak havoc in the world.