Bruce Willis plans to retire from acting following aphasia diagnosis
Bruce Willis plans to retire from acting following aphasia diagnosis
Written by
Shreya Mukherjee
Mar 31, 2022, 11:37 am
2 min read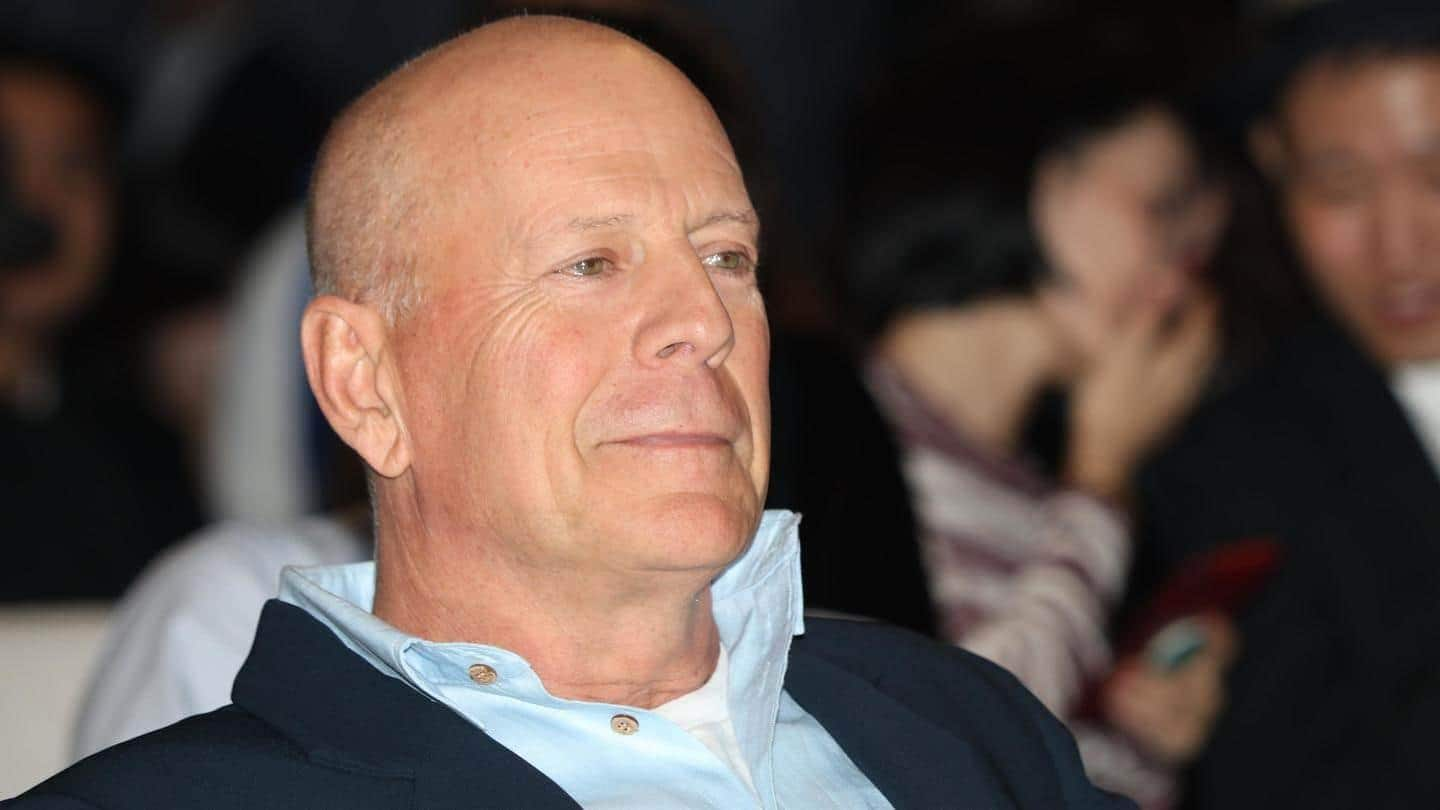 Veteran star Bruce Willis is going to retire from acting, his former wife/actor Demi Moore has announced. In a social media post, Moore shared a note signed by family members, talking about Willis stepping away from "the career that has meant so much to him." The Die Hard actor's diagnosis with a comprehension and communication disorder, aphasia, was cited as the reason.
Here's what the post said
"To Bruce's amazing supporters, as a family, we wanted to share that our beloved Bruce has been experiencing some health issues and has recently been diagnosed with aphasia, which is impacting his cognitive abilities," Moore's post read. "As a result of this and with after much consideration," the popular action movie star decided to hang his boots, added the note.
Who all have signed the post?
The social media post revealed it was written to keep fans of Willis in the loop, "because we know how much he means to you, as you do to him." The note was signed by Willis's wife Emma Heming Willis, her children with the star—Mabel and Evelyn; Moore, and her three children that she shares with Willis—Rumer, Scout, and Tallulah.
What else did the post say?
The Hollywood actor's wife and children also shared the same note. "This is a really challenging time for our family and we're so appreciative of your continued love, compassion, and support." The post concluded with: "As Bruce always says, "Live it up" and together we plan to do just that." Alongside, an image of a young Willis donning a bathrobe and glasses was shared.
When a person is diagnosed with aphasia, the expression and understanding of language and reading/writing functions get impaired. Most often, the cause is sudden, like a stroke or head injury. The family of the 67-year-old actor didn't reveal what caused his aphasia though.
A quick summary of Willis's career
Apart from the legendary police detective franchise Die Hard, Willis is known for cult classics like Pulp Fiction, The Sixth Sense, and Sin City. The Emmy Awards and Golden Globe-winning actor was last seen in Gasoline Alley, released in February. He is due to appear in Fortress: Sniper's Eye. Meanwhile, fans across the world have been leaving heartwarming comments for their favorite star online.