Not a narcissistic person, lead a simple life: John Abraham
Published on
May 18, 2018, 04:53 pm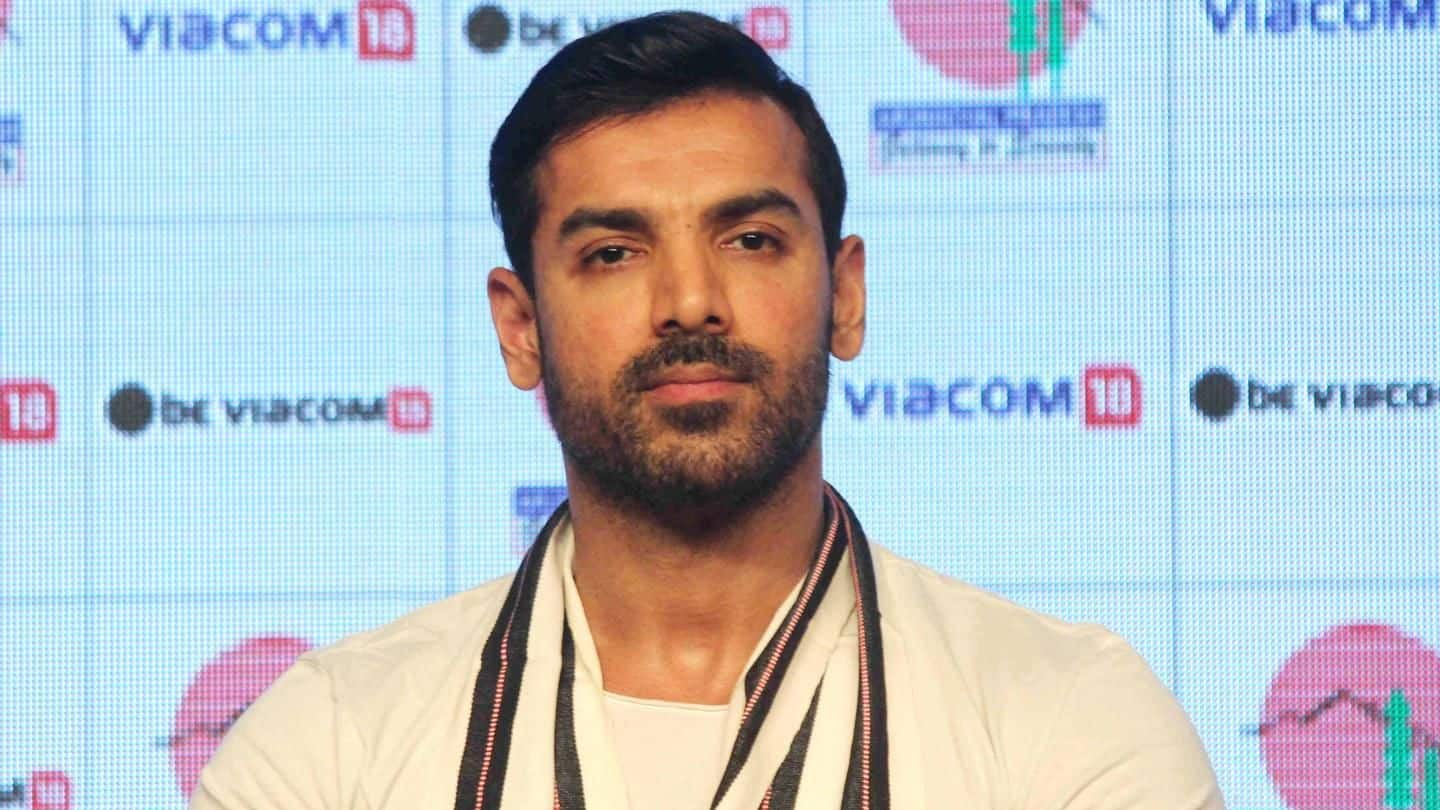 Actor John Abraham, who started off as a model before venturing into the Hindi film industry, says he is a middle-class person and believes in leading a simple and frugal life. Being in the film industry for about 15 years, John says he believes in staying true to his roots. John also said he isn't a narcissistic person by nature.
Don't want to become a star to audience, says John
John said he is a middle-class person and won't lose that. "It beats me when in south India you are called megastar or superstar. Vanity to another level scares me. I connect to audience (with thought) that I am not like a star to them. I don't want to become a star to them, I want to be John Abraham, the person," he said.
Not doing Congress or BJP's film, just entertaining people: John
John said he is "very secure as a person and as an actor" and is well aware of how much a film starring him would do business as compared to others. "When I made 'Madras Cafe', people thought I made a Congress-film, with 'Parmanu' I don't want people to say I made a BJP-film. I am making a film to entertain people," he added.
John's next movie is "Parmanu: The Story of Pokhran"
John's next release is "Parmanu: The Story of Pokhran", based on India's nuclear tests at Pokhran in 1998 during Prime Minister Atal Bihari Vajpayee's tenure. The actor and the team of writers and director Abhishek Sharma did an extensive research on the subject and met several officials in BARC, ISRO, DRDO, people in the Intelligence Bureau and Army.
John's role is the only fictional character in movie
"Col Sharma was there when Pokhran test happened and he was a consultant for our film. We changed the names of all the characters but we have kept the plot real," John said. "The only fictional character is that of mine...that is the only creative liberty. We have dedicated the film to the heroes of this country from Army men to scientists," he said.
Information was too technical; directors made it palatable for audience
"Our film is not anti-Pakistan or anti-China or anti-America...it is a pro-India film. We are not here to bash anyone. We are here to show the greatness of our nation," John said. The 45-year-old actor said there was "too much technical information". "The challenge was to simplify it and was to make it entertaining, on the edge of the seat thriller," he added.
Film is scheduled to release on May 25
The film was embroiled in a legal battle between two producers, John's JA Entertainment and Prernaa Arora's KriArj Entertainment. He revealed that during such testing times there were few people from the film industry who stood behind him in solidarity like Karan Johar, Nana Patekar, and Arjun Rampal. The film is now scheduled to arrive in theatres on May 25.