Meryl Streep lambasts Donald Trump
Meryl Streep lambasts Donald Trump
Jan 09, 2017, 04:00 pm
2 min read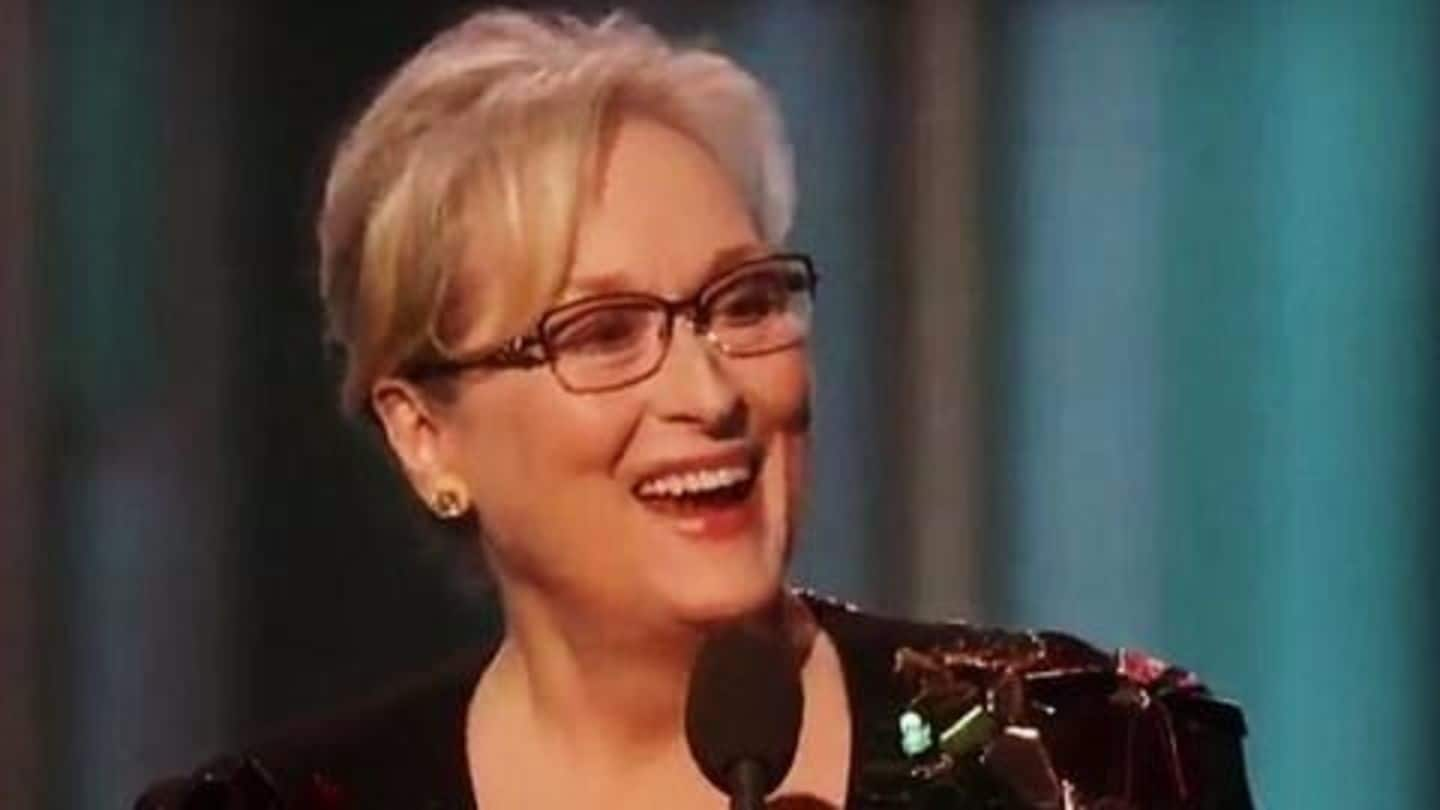 Without naming Donald Trump directly, Meryl Streep criticized the Republican President-elect during her Golden Globes acceptance speech. Calling Trump out for mocking a disabled New York Times reporter during the election campaign, Streep said, "This instinct to humiliate when it's modelled by someone in the public platform by someone powerful, it filters down into everybody's life. Disrespect invites disrespect. Violence incites violence."
Meryl Streep calls for defending free press
Meryl Streep used her acceptance speech for the Cecil B. DeMille award at the Golden Globes to call on Hollywood community to stand strong and support a free press through organizations like the Committee to Protect Journalists. The 3-time Oscar winner also went on to urge for a "principled press" to "hold power to account".
The most nominated individual at Golden Globes
Meryl Streep had been nominated for Golden Globe 30 times and won it eight times. She joins Denzel Washington, George Clooney, Woody Allen and Jodie Foster as recipients of the Cecil B. DeMille award, presented for "outstanding contributions to the world of entertainment."
Streep talks immigration, aims at Trump's policies
Taking an aim at Trump's controversial immigration policies Meryl Streep said, "Hollywood is crawling with outsiders and foreigners, and if you kick us all out, you'll have nothing to watch except for football and mixed martial arts, which are not arts." She ended her speech with a quote from her late friend Carrie Fisher, "Take your broken heart and make it into art."
Trump dismisses Meryl Streep as a Hillary lover
Responding to Meryl Streep's speech at the Golden Globes award ceremony, American President-elect Donald Trump called Streep a 'Hillary lover'. Trump said that he was not surprised that he was attacked by the "liberal movie people". The iconic actress known for her outspokenness slammed Trump for his behaviour and policies, as she received a lifetime achievement award at the Golden Globes.