Kangana Ranaut admits being in a relationship: Details here
Kangana Ranaut admits being in a relationship: Details here
Mar 03, 2019, 06:37 pm
2 min read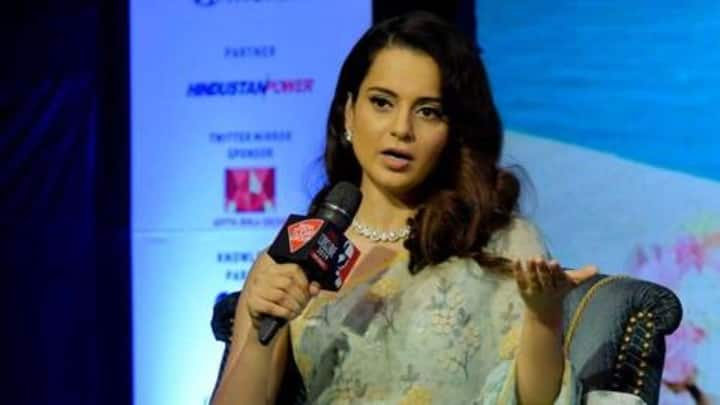 Kangana Ranaut has never shied away from talking about her personal life. The diva has always been quite outspoken about everything- be it her controversial love life or the nepotistic mafia of Bollywood. And moving on from her controversial past, Kangana recently revealed that she's in a happy space. She also stated that she is currently dating someone.
I want to have companionship which can inspire me: Kangana
During a media event, Kangana spilled beans about her love life and mentioned that she has someone special in her life. "For me, where I am right now, I do not feel the need for regular dating. I am at an age that I want to have companionship which can inspire me in life," Kangana stated. However, she didn't speak much about her man.
Is wedding on cards for Kangana?
Soon after Kangana admitted being in a relationship, she was quizzed about her wedding plans as well. But she was rather elusive in her reply. "I definitely want to get married someday. I would love to have a family, even though the population explosion is worrying me," the actress was quoted saying at the event.
Kangana's perception for love changed over years
The Manikarnika actress also stated that her perception of love has changed over the years. "Earlier, I used to have a different expectation in a relationship. I am not that clingy anymore. I am more easy to handle," Kangana reasoned.
I have had bad experiences with love: Kangana
Notably, Kangana's controversial love life has often grabbed the headlines. But the actress admitted that she has moved on from her bad experiences. "I have a romantic side. I feel that being an artist, it is important to have a desire in you, to be aroused with life. I don't remember a life when I have been out of love," she added.
Kangana's love affair with Hrithik led to severe mud-slinging
To recall, Kangana has dated Aditya Pancholi, Adhyayan Suman and Hrithik Roshan in the past. While her relationships with Pancholi and Suman were abusive, her alleged affair with Hrithik took a legal turn in 2016. Although Kangana claimed to be dating Hrithik for a while, the actor denied having any relationship with the Queen actress. We wish her all the happiness!