Kevin Hart's personal shopper indicted for allegedly stealing $1 million
Kevin Hart's personal shopper indicted for allegedly stealing $1 million
Written by
Shubham Dasgupta
Feb 13, 2021, 09:03 pm
2 min read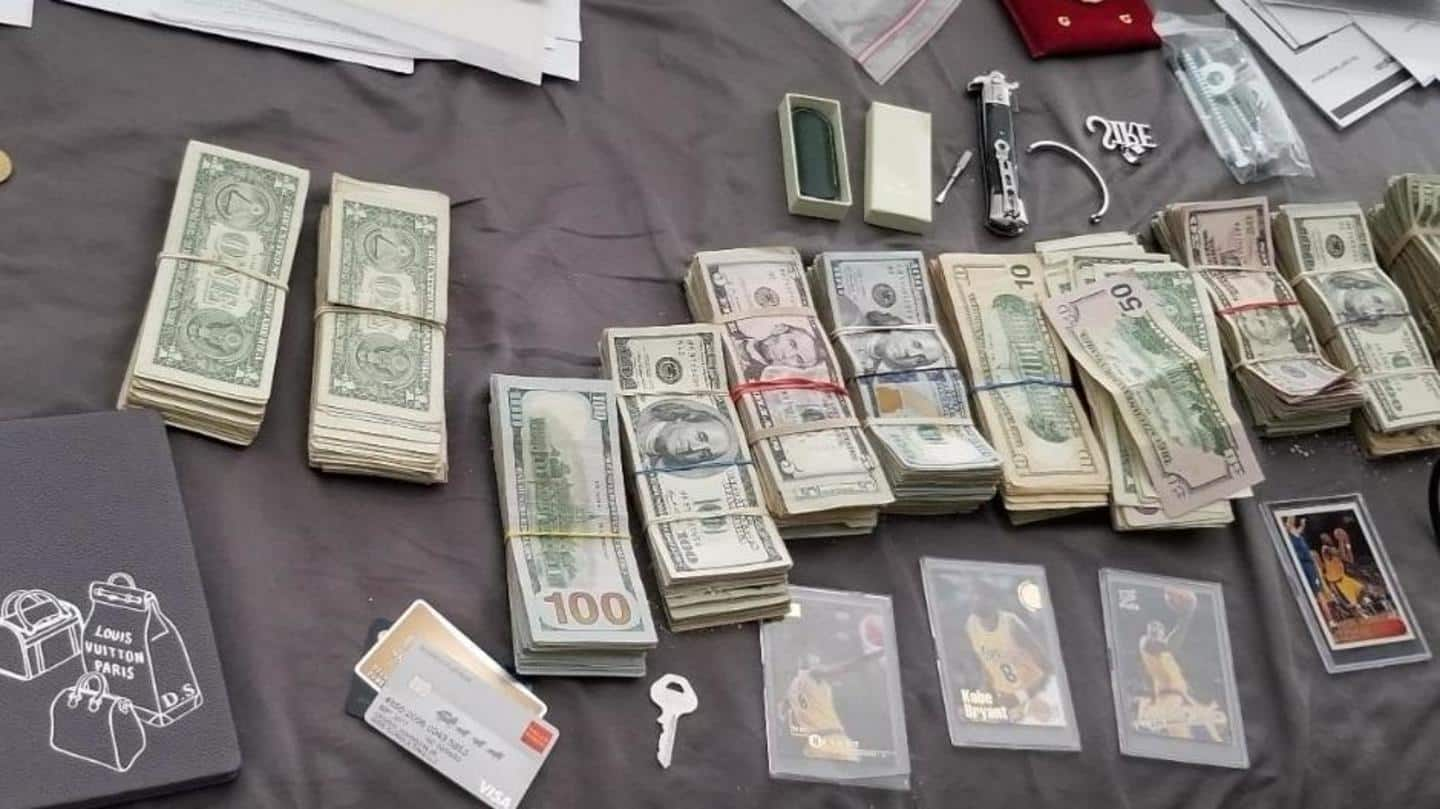 Successful comedian Kevin Hart has been cheated of an amount to the tune of $1 million. His personal shopper Dylan Jason Syer is behind this huge theft. He allegedly siphoned money off the Jumanji: Welcome to the Jungle star's personal accounts using the latter's credits cards under the pretense of authorized purchases. Syer then bought luxury goods worth that amount using the money.
Syer was indicted by the Queens County Grand Jury
Syer has been indicted by the Queens County Grand Jury and is charged with criminal possession of stolen property in the first and second degree, grand larceny in the first and second degree, identity theft in the first degree and scheme to defraud in the first degree. "No one is immune to being targeted by fraudsters," Queens District Attorney Melinda Katz noted.
The actor-comedian had met Syer way back in 2015
Justice John Latella charged Syer with 10 counts, while Katz detailed how he used Hart's information. "This defendant, who owned a personal shopper business, used legitimate purchases to gain access and then allegedly continued to charge the actor's credit cards for astronomical sums of money," she added. Hart had met Syer in 2015, when the latter via his personal shopping business, Sire Consulting, LLC.
Syer allegedly charged $923,000 on Hart's credit cards
Eventually they started working and Syer obtained several items for the actor-comedian, which is how he got Hart's credit cards. "The defendant used his business's credit card processing account to make unauthorized charges on Hart's credit card. Once those credit card charges were processed by Syer's bank, the proceeds poured into Syer's checking account," Katz said. He allegedly charged $923,000 on Hart's credit cards.
Apart from the stunning amount, Syer is also responsible for buying high-end jewelry and watches worth $240,000, fine art and luxury collectibles worth thousands more. The indictment maintains that the 29-year-old NY-based man made unauthorized purchases from October 12, 2017 through February 25, 2019.
Conviction guarantees prison term lasting a solid 25 years
Syer got five Patek Phillipe watches worth $400,000, a Sam Friedman painting, at least 16 Bearbrick collectible dolls, five KAWS collectible dolls and two Louis Vuitton Keepall Bandouliere bags. The accused reportedly also showcased the items on Instagram. A court-authorized search warrant at Syer's place helped seize $250,000 worth of cash and valuables. If convicted, Syer may face 25 years in prison.