'GoT' star Kit Harington in rehab for stress, alcoholism
'GoT' star Kit Harington in rehab for stress, alcoholism
Written by
Siddhant Pandey
May 30, 2019, 01:47 am
3 min read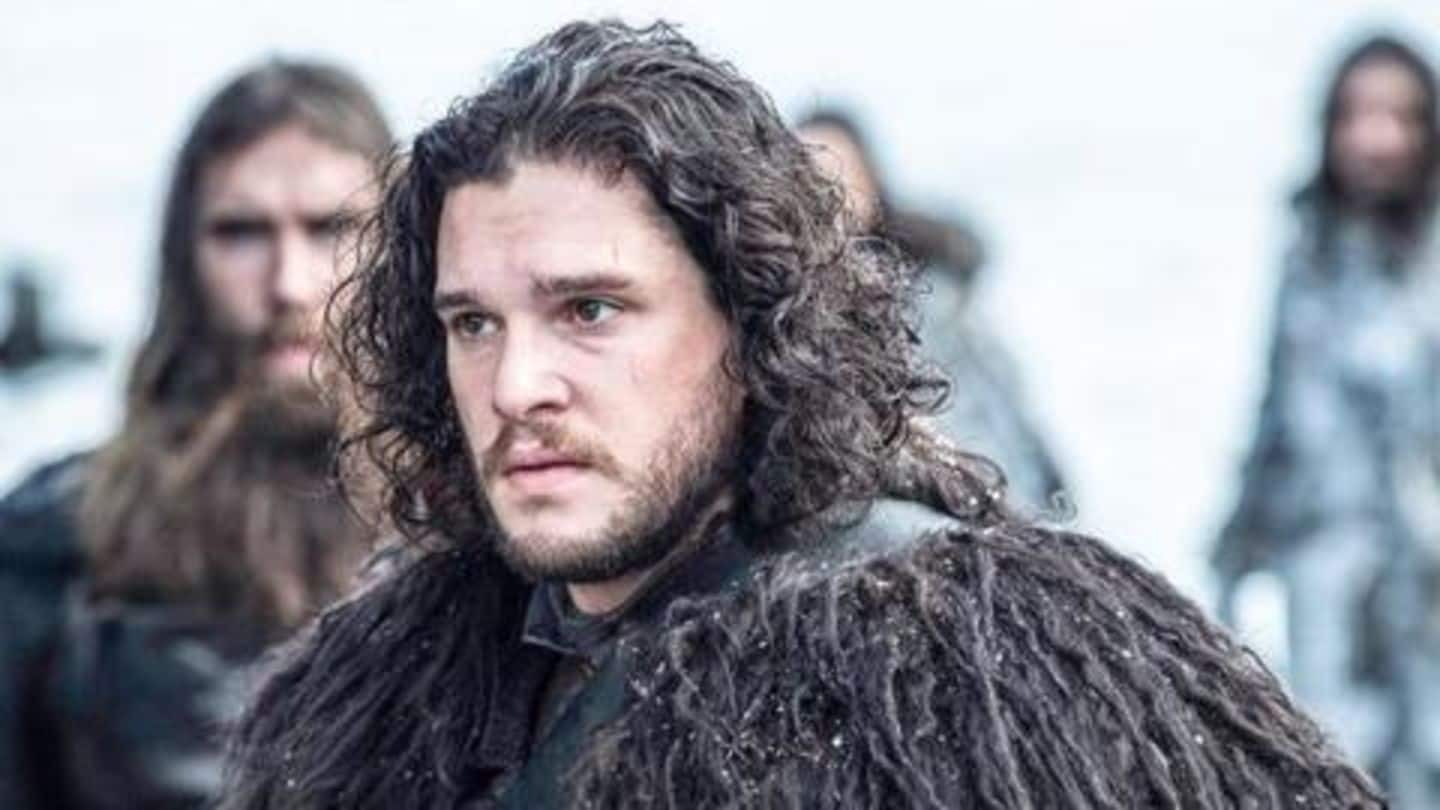 We all might still be coping with that controversial series finale of HBO fantasy drama Game of Thrones, but apparently, actor Kit Harington took it the worst. The 32-year-old actor, who played Jon Snow aka Aegon Targaryen, has reportedly been checked into rehab in the United States after the show came to an end. Here are more details about what happened.
Harington undergoing psychological coaching, behavioral therapy
As per a Page Six report, multiple sources have confirmed that Harington has been staying at luxury Connecticut health retreat Privé-Swiss for about a month now. The report states that Harington is undergoing psychological coaching, and is practising mindful meditation and cognitive behavioral therapy. He has been dealing with "negative emotions," stress and used alcohol heavily ahead of the show's ending, the report added.
Harington's wife, Rose Leslie, being 'extremely supportive'
"He realized 'this is it- this is the end', it was something they all worked so hard on for so many years. He had a moment of, what next," a source told Page Six. "He's in the clinic predominantly for stress and exhaustion and also alcohol," they said, adding that Harington's wife Rose Leslie, who played Ygritte, has been "extremely supportive."
Harington broke into tears upon reading finale script [Spoilers]
Harington played Jon Snow throughout the eight seasons over a decade. In the shocking finale, Jon stabs the love of his life, Queen Daenerys Targaryen, to save the realm. In behind-the-scenes footage, Harington was even seen crying as he reads the finale script.
Harington had a mental breakdown on final day of filming
Speaking about his reaction to the script on The Late Show with Stephen Colbert, Harington said, "I was very shocked and surprised at certain events unfolding," adding "I blubbed my eyes out. I cried." On other interviews, Harington described feeling "a huge heave of emotion," and breaking down on the final day of filming. Harington's publicist also reported he's working on "some personal issues."
Harington started therapy after Season 6
In a Variety interview earlier this year, he described the mania around Jon's Season 6 dead-or-alive fate was "vulnerable" time for him. He said, "I had a shaky time in my life around there - like I think a lot of people do in their 20s. That was a time when I started therapy and started talking to people. I had felt very unsafe."
Unsettled 'Game of Thrones' finale even demanded Season 8 remake
Game of Thrones' finale,'The Iron Throne,' aired May 20, breaking TV records with 19.3 million viewers tuning in. It received mixed reviews but left several fans angry at how the show ended. Over a million fans even signed a petition to remake season 8.