Grammy Awards: Lilly Singh wears 'I Stand With Farmers' mask
Grammy Awards: Lilly Singh wears 'I Stand With Farmers' mask
Mar 15, 2021, 12:13 pm
2 min read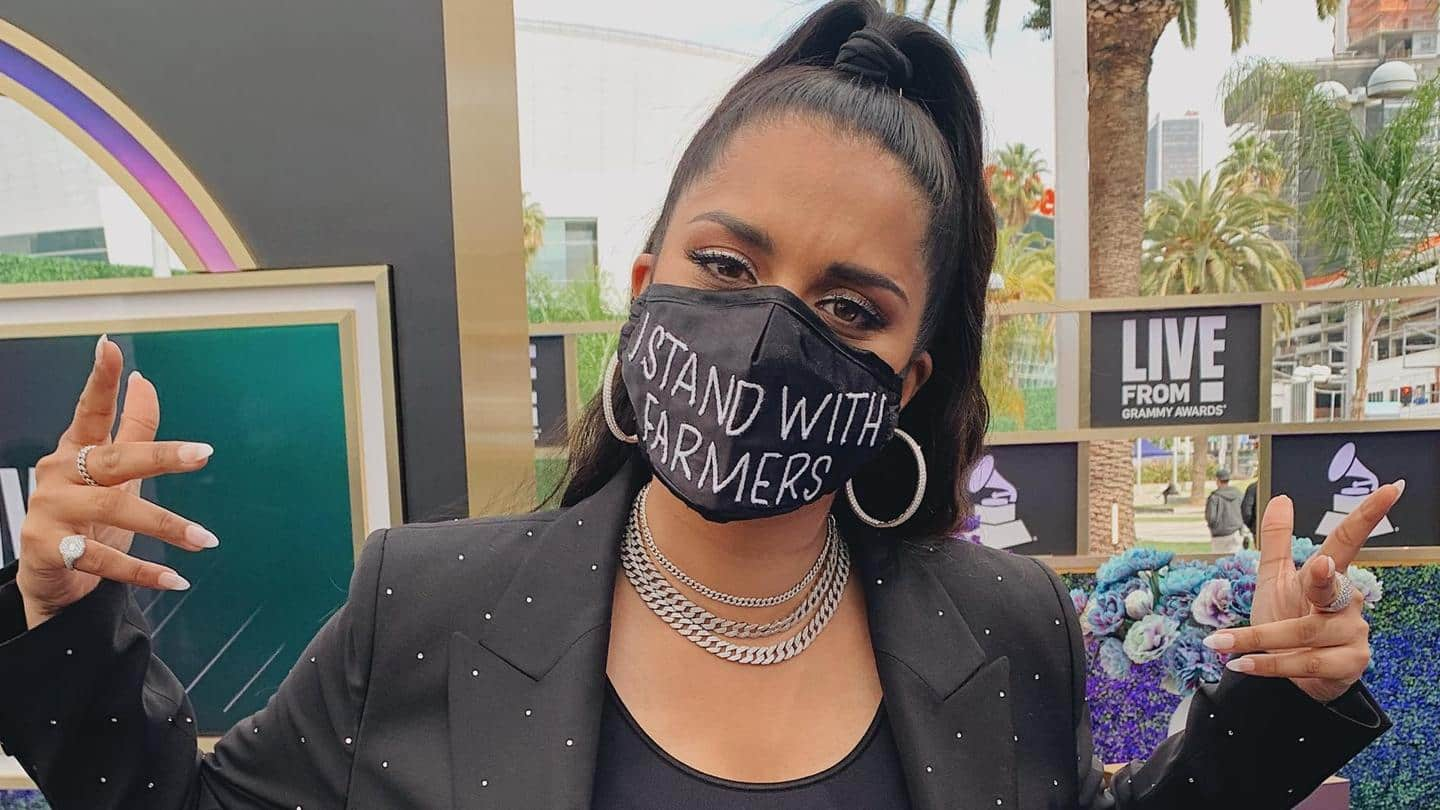 YouTuber and chat show host Lilly Singh supported Indian farmers from the red carpet of the Grammy Awards 2021. Singh, who has Indian roots, shared a photo, wherein she wore a mask that read, "I Stand With Farmers." "I know red carpet/award show pictures always get the most coverage, so here you go media. Feel free to run with it, (sic)" the caption read.
The picture got traction on both Instagram and Twitter
In nearly three hours, the picture amassed over 100,000 likes and 8,600 likes on Instagram and Twitter respectively. It was retweeted over 3,000 times on the micro-blogging platform. This isn't the first time she has commented on farmers' agitation. When pop star Rihanna had spoken about the protest, Singh tweeted, "Yes! Thank you so much @rihanna. This is a humanity issue! (sic)"
You can see her Instagram post here
Earlier in December, she had requested her fans to stay informed about history's "largest human protest." In the viral TikTok clip, Singh had said, "I've been talking a lot about farmers' protest happening in India. Long story short, farmers are protesting new agriculture bills that affect their livelihood and they have been peacefully protesting but have not met with not so peaceful responses."
MEA had urged celebrities to ascertain facts
A number of global celebrities have spoken about farmers. The list includes Rihanna and Swedish climate activist Greta Thunberg. Rihanna and Thunberg's posts had elicited a strong response from India's Ministry of External Affairs. "Before rushing to comment on such matters, we would urge that the facts be ascertained, and a proper understanding of the issues at hand be undertaken," MEA had advised celebrities.
Why are farmers protesting in India?
Farmers, primarily from the Indian states of Punjab and Haryana, have been camping at the national capital Delhi's borders since the end of November, demanding that three agricultural laws are revoked. The farmers believe these market-friendly reforms will deprive them of minimum support prices (MSPs) and leave them at the mercy of big corporate players. Dismissing their fears, the government said their incomes would instead increase.