Top 5 music streaming apps for your smartphone
Top 5 music streaming apps for your smartphone
Written by
Sarthak Kapoor
Aug 24, 2018, 12:37 am
3 min read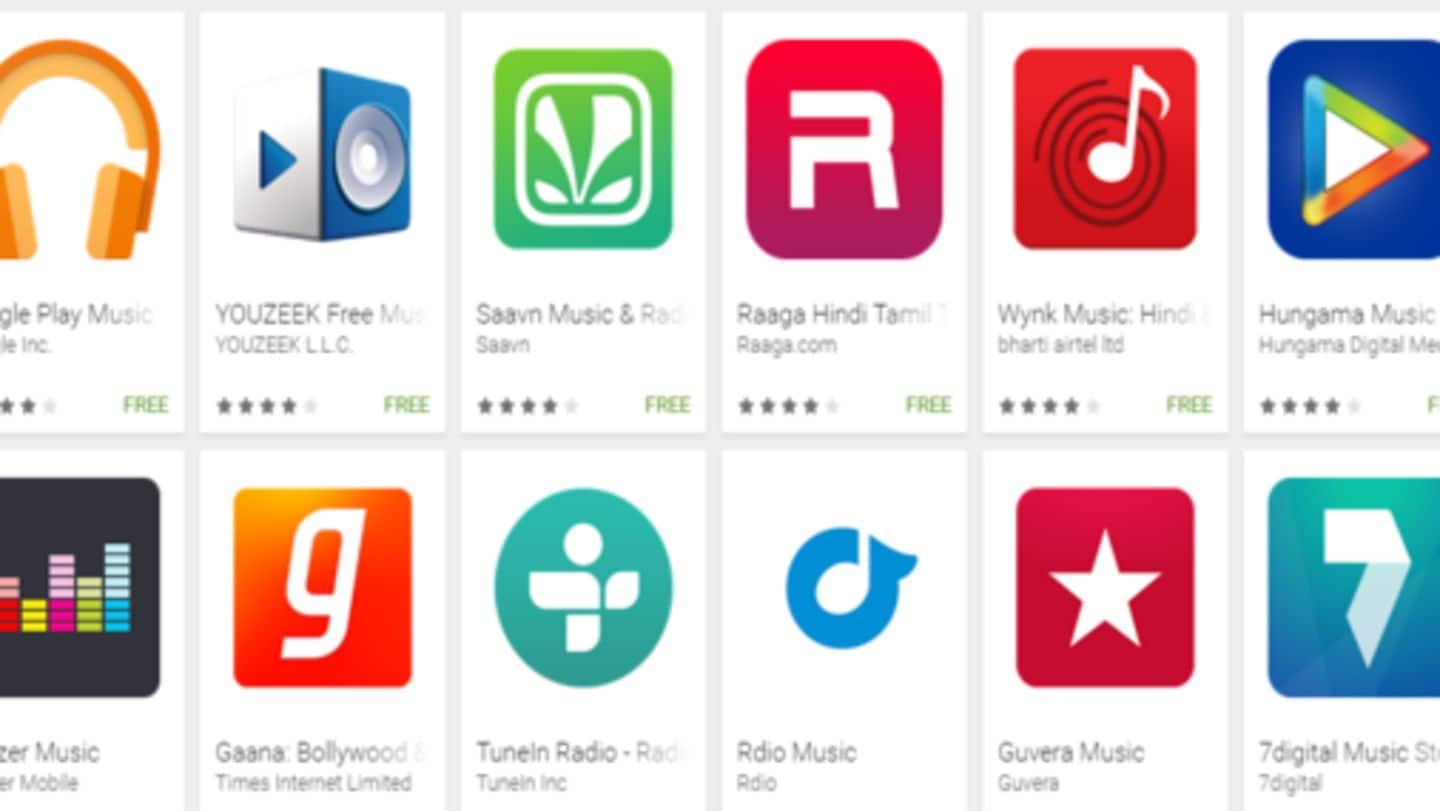 Thanks to the internet, music has become an indispensable part of our lives as it follows us almost everywhere. While downloading music can be strenuous and time consuming, music streaming apps give users access to thousands of songs with filtered artists, genres and playlists, all without the hassles of downloading. Here is a list of 5 best music streaming apps for smartphones.
Saavn brings a massive music library to your phone
Saavn is one of the top music streaming services in India and has an amazing catalog of 30 million tracks across all genres and languages. Saavn Original content like 'Qisson ka Kona with Neelesh Mishra', 'Trial By Error', 'No Filter Neha', 'Cyrus Says', etc. is a bonus. Users can also follow their friends and have access to their playlists. Saavn Pro costs Rs. 99/month.
Amazon Play Music, India's music prime time
Amazon Prime Music has beautifully curated music playlists with over 2 million songs. Amazon Cloud stores all your music purchases and can seamlessly be streamed even on poor internet connections. It also supports Alexa for hands-free access, streaming music according to your moods, and seamlessly listening to your favorite artists and songs. The service is entirely free for Amazon Prime subscribers.
Wynk, perfect for Airtel users
Wynk is a service by Airtel that's perfect for Bollywood fans. The app allows flawless music streaming even with poor internet connectivity. It offers songs from the world's best artists and has internet radio for uninterrupted music that's personalised according to your choice. Airtel also offers various free Wynk trials. Wynk Premium costs Rs. 99/month and Rs. 49/month for non-Airtel and Airtel users, respectively.
Gaana, let the music play
Gaana lets you access over 30 million English and Bollywood songs. With HD music quality and added lyrics, it is one of the best picks. Users can also listen to 10 Radio Mirchi stations. The app is available in almost all Indian languages and has Gaana Social to share music with your loved ones. Gaana Plus is available for subscription at Rs. 99/month.
Google Play Music, for the Android fan
Google Play Music comes preloaded on most of the Android devices and offers radio channels from music experts. Accessing songs from your personal music collection is one of its best features, especially with its 50,000 song-storage capacity. It also gives smart suggestions based on your music habits. With songs across all genres, Google Play Music is available for Rs. 99/month in India.