'Manikarnika': Kangana warns Karni Sena, says "I will destroy them"
'Manikarnika': Kangana warns Karni Sena, says "I will destroy them"
Jan 18, 2019, 07:14 pm
2 min read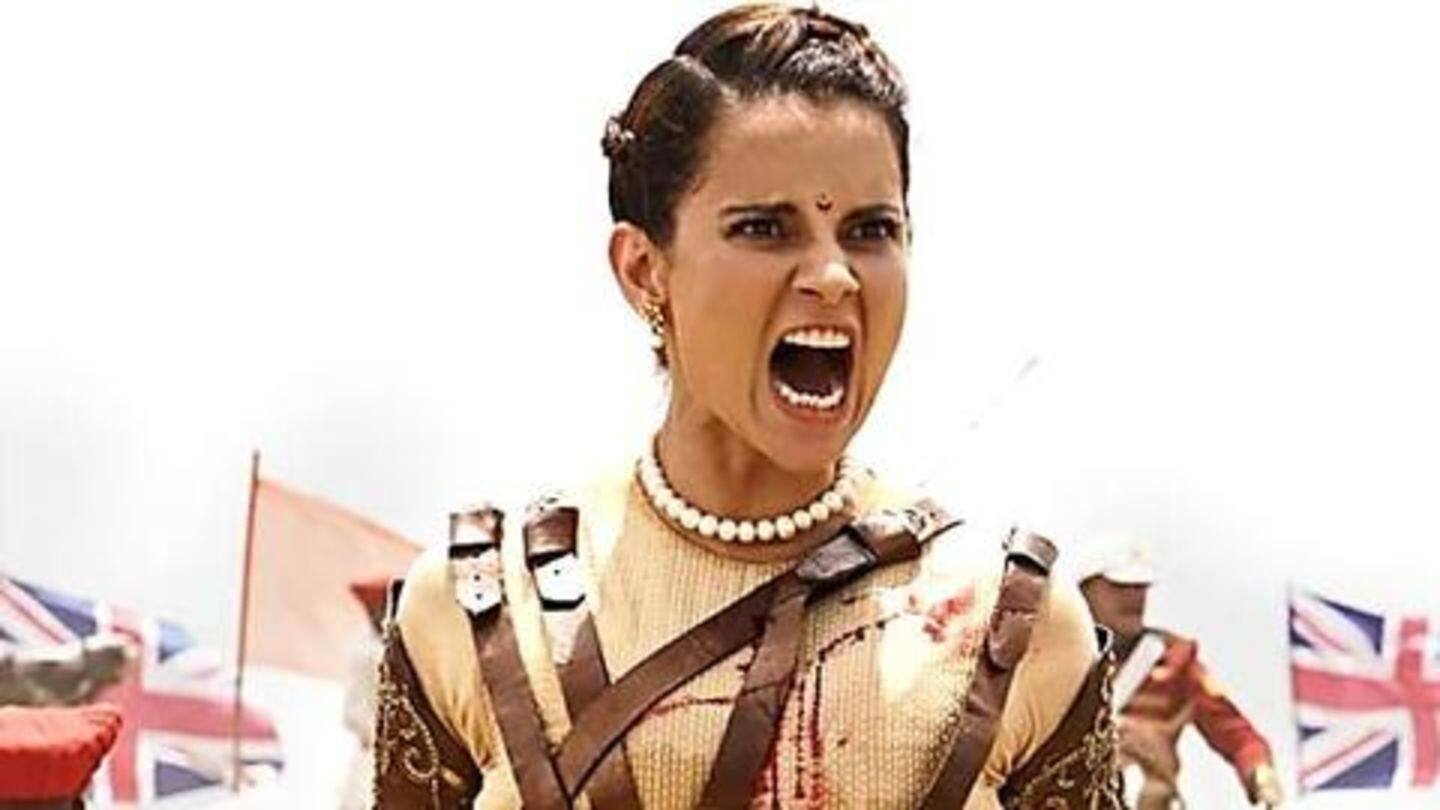 It seems Kangana Ranaut has a knack of hitting the headlines with her fierce statements. The actress, who is known for her jibes at Bollywood A-listers, has now warned Karni Sena for their protests against Manikarnika: Queen Of Jhansi. Hitting back at the protesters, Kangana warned them saying she "will destroy each one of them" if she is harassed. Here's more.
Karni Sena targets 'Manikarnika' over alleged distortion of facts
Reportedly, Karni Sena has claimed Manikarnika distorted facts. They alleged the movie shows Rani Laxmibai having an affair with a British officer. The right-wing outfit also objected to a dance sequence featuring Kangana as Laxmibai. In a letter to the makers, Karni Sena wrote they will have to 'face consequences' if Rani Laxmibai's image is maligned.
'Manikarnika' has been certified by historians: Kangana
Kangana defended her movie against the protests and claimed that Manikarnika hasn't distorted facts. "Four historians have certified Manikarnika, we have got censor certificate as well, Karni Sena has been conveyed this but they are continuing to harass me. If they don't stop then they should know I am also a Rajput and I will destroy each one of them," Kangana said.
Instead, 'Manikarnika' glorifies Rani Laxmibai's journey
As the title indicates, Manikarnika: Queen Of Jhansi narrates the glorious story of Rani Laxmibai, her life and her unforgettable battles against Britishers. According to Kangana, the story is the biggest hero of the movie which will show different aspects of Laxmibai as a daughter, wife, mother and a fierce warrior. Notably, the movie will release on January 25.
Makers to hold special screening for President Kovind
Interestingly, the makers have organized a special screening of Manikarnika for President Ram Nath Kovind on Friday. The screening will be held at Rashtrapati Bhavan in New Delhi. The Manikarnika team was excited to show "the story about Rani Laxmibai's strength and bravery for an Independent India to the most important entity of the Republic of India".
To recall, Karni Sena had targeted Ranveer and Deepika's 'Padmaavat'
To recall, Karni Sena had also targeted Sanjay Leela Bhansali's Padmaavat last year over alleged distortion of facts. It featured Shahid Kapoor, Deepika Padukone and Ranveer Singh in the lead. It was reported that Karni Sena objected to the release of Padmaavat claiming that the movie featured a relationship between Rajput queen Padmavati and Alauddin Khilji. The movie released after a lot of controversy.