'The Batman' director brings us the new Batmobile
'The Batman' director brings us the new Batmobile
Mar 05, 2020, 04:59 pm
2 min read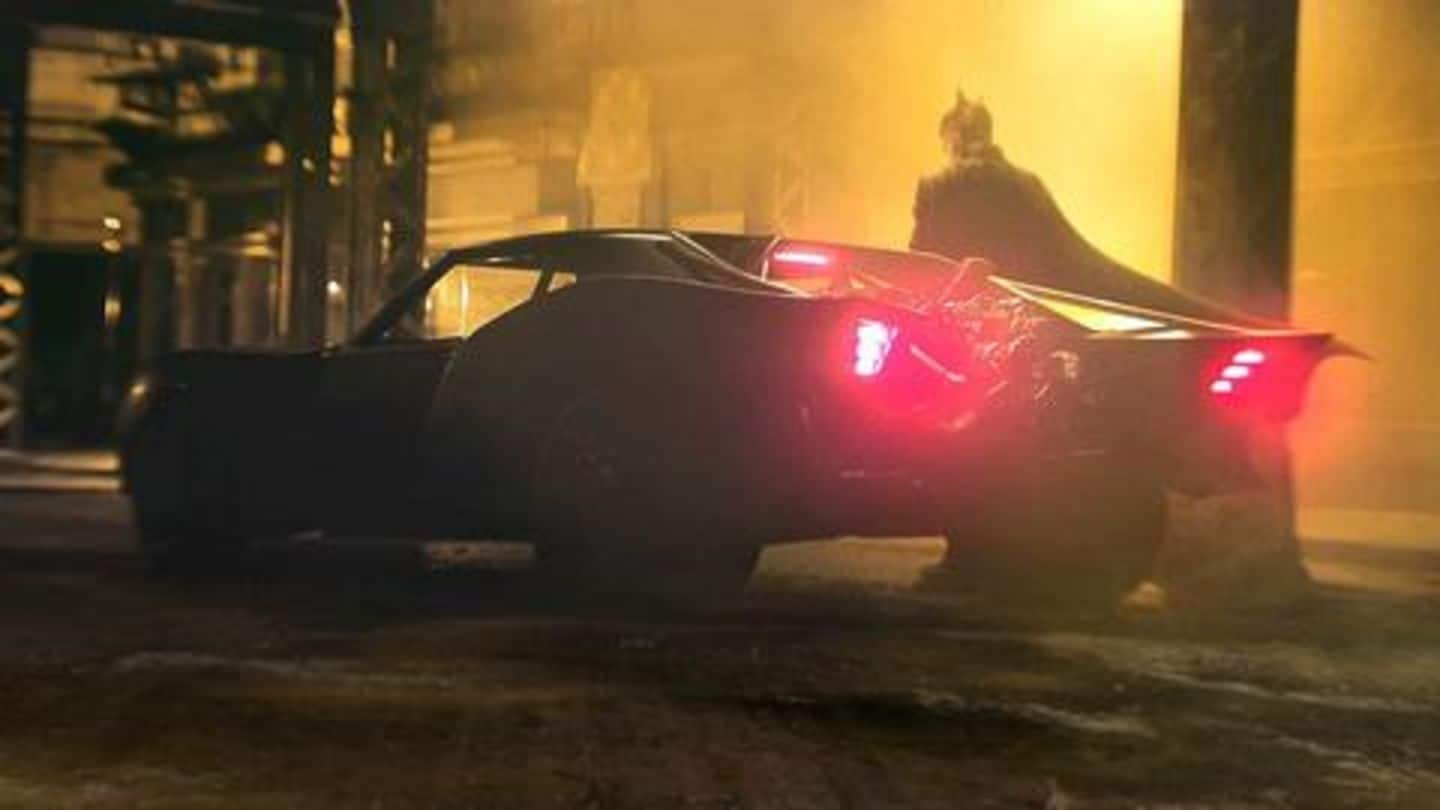 The supercool and heavy-duty Batmobile is undoubtedly one of the most iconic four-wheeled objects in the comic world, if not the most. And guess what, the new Batmobile has arrived! Recently, The Batman director Matt Reeves shared the first look of the all-new travel machine of the Caped Crusader from his 2021 rendition of the Batman with DC Films. Here are more details.
Reeves shared a post on Twitter on Wednesday, showcasing the vehicle from three separate angles, with the Batman hanging in the background. A fresh departure from the Batmobile's recent appearances in contemporary Batman movies, the new Batmobile is more of a classic, looking like an enhanced version of a standard muscle car, thereby ditching the look of a tank-esque Batmobile (too much of that!).
Check out the pictures here
Exposed rear engine, impactful grille, striking edges in new car
The new car is gorgeous! It features an exposed rear engine, and some cosmetic finishes to the remaining exterior. Further, the new vehicle also has a grille on the hood, and sharp and angular edges. However, Batman fans remain divided over the new car. While some found it "beautiful", others said it looks as if it's come out of a Fast & Furious film.
The pictures are also important in the sense that they offer us a full-blown look at the new Batsuit. Now, the new Batmobile's pictures come just weeks after Reeves gave us the first glimpse into his Batman world, by sharing a screen test of Robert Pattinson as the superhero. And, Pattinson surely convinced us the new Bruce Wayne in town!
Beautiful, dark and moving script, Colin Farrell said
Meanwhile, Colin Farrell, who is playing The Penguin in the new Batman outing, said "Matt Reeves...wrote a really beautiful, dark, moving script, really gorgeous." Admitting that "it's all very hush-hush", Farrell added, "So, we're in the process of finishing designing the aesthetic of the character."
'The Batman' opens in theaters on June 25, 2021
Principal filming for The Batman began in January. Described by Reeves as a "noir Batman tale", The Batman also stars Zoe Kravitz as Selina Kyle/Catwoman, Paul Dano as Edward Nashton/Riddler, Jeffrey Wright as James Gordon, Andy Serkis as Alfred Pennyworth and Peter Sarsgaard as Gotham city DA Gil Colson. It opens in theaters on June 25, 2021.