'Baaghi 3' review: Your regular popcorn entertainer, served!
'Baaghi 3' review: Your regular popcorn entertainer, served!
Mar 06, 2020, 04:49 pm
4 min read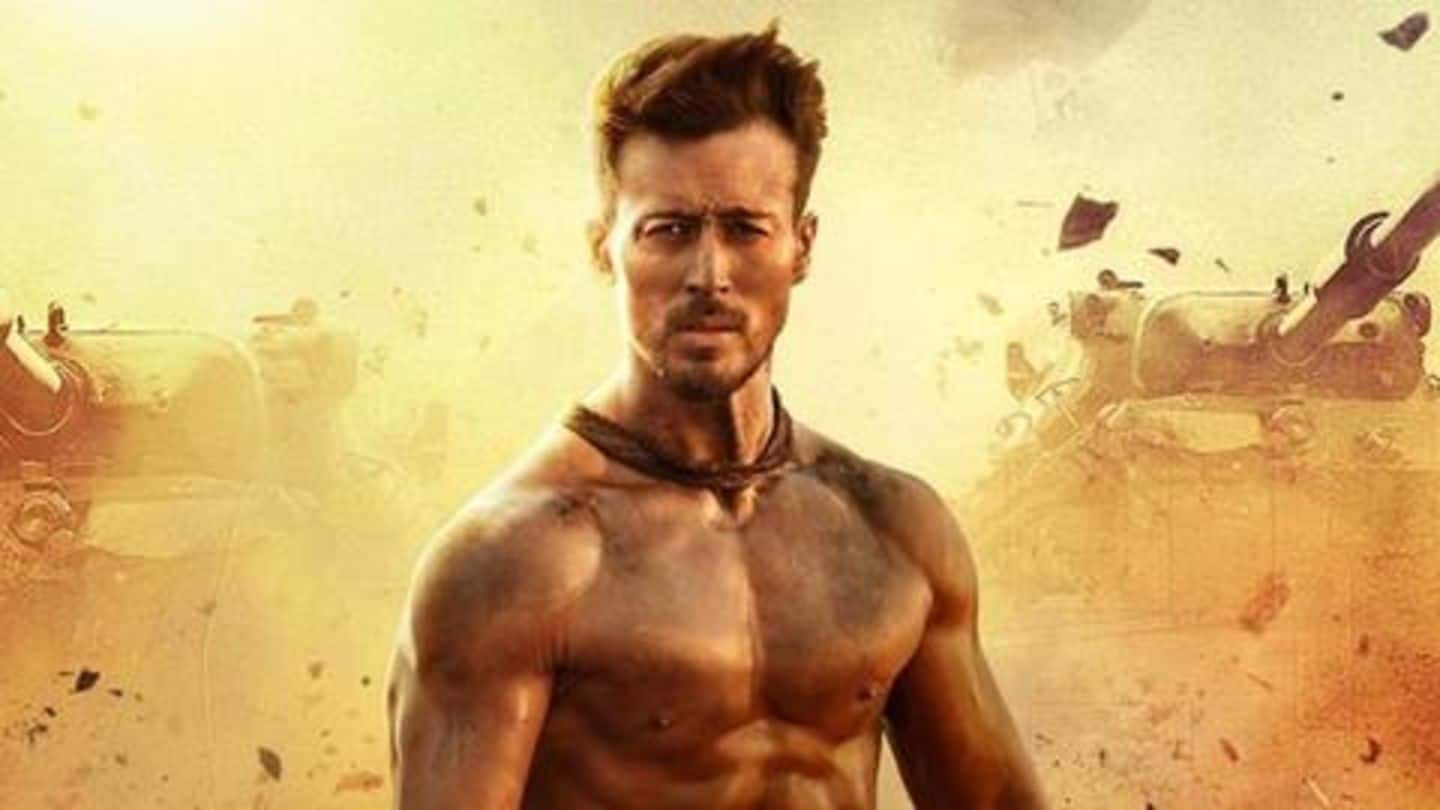 It would be both unfair and unwise to expect a lot from a movie like Baaghi 3. One is pretty aware what the franchise is all about, and also that it has Tiger Shroff and Shraddha Kapoor in the lead. It is just your regular dose of escapist filmmaking and popcorn entertainment, but it works, even if mildly. Here's our review.
Good-old Ronnie is back to avenge yet another kidnapping
Ronnie (Tiger Shroff) is back in town! After saving an ex-girlfriend, avenging his master's death, and rescuing an ex-girlfriend's daughter in previous Baaghi outings, our perennially shirtless martial arts champ means business, yet again. This time, he is out on a mission to save his kidnapped brother, Vikram (Riteish Deshmukh) and doesn't fear to take on an entire terrorist outfit for the cause.
Each time his brother cries his name, Ronnie appears
Vikram is the elder of the two brothers, but it is a hard pill to swallow. Unlike what we've been mostly fed by Bollywood, in this case- it is the younger one, Ronnie, who comes to fight the bad boys whenever Vikram is in trouble. Vikram would simply scream "Ronnieeee...", and the fighter in his brother wouldn't fail to appear out of thin air.
Ironically enough, Vikram takes up the job of a cop
Vikram is perhaps one of the most spineless characters you'd ever meet. He is not just a pacifist, he is a coward. And ironically, he is a police officer. Reluctantly, of course, he takes up a post left vacant by the brothers' father and a dedicated cop (Jackie Shroff), who died on duty, while pacifying a violent riot (no, you're not reading news from Delhi).
While Ronnie does all the action, Vikram gets brownie points
But here's the catch - it's Ronnie who beats up the bad boys, and earns brownie points for his cop brother. But their fun game takes a dramatic turn when our janbaaz policewala is assigned a task in Syria, a land engulfed with terrorism. Vikram is kidnapped (no surprises there), and it's time for the Baaghi in Ronnie to go all-out with his madness.
There's plenty of action. It's mindless but it works
There's no dearth of (insane) action here. And Tiger is perhaps the best man for it, as it does not require a change of facial expressions. While a lot of the mindless fighting defies all notions concerning logic or even gravity, the style and swagger of it all make it oddly satisfying. But that also works only to a certain point.
But there's zero support from the writing department
The problem is that the action has literally no support from the writing department. The screenplay is so unfairly ignored and underhanded that I sincerely believe I'm liable to take offense both as a viewer and a lover of cinema. Plus, there are just too many plotholes to count, like Ronnie flying out of India easily, despite a flurry of police cases against him.
And at some point, 'Baaghi 3' will test your patience
While the first half is genuinely enjoyable in most parts, the second half of the movie is way too long and even repetitive. Plus, it is absurd and nonsensical to the point that it might begin to test your patience.
Tiger Shroff does a Tiger Shroff, once again!
In Baaghi 3, Tiger Shroff does what he knows best. I didn't expect good acting from the man and neither should you, but one has to give him credit for doing great justice to every single frame of those adrenaline-pumped action sequences. However, the talent of Riteish Deshmukh is criminally wasted in the overtly caricatured role of Vikram.
Shraddha Kapoor is mediocre in a dumb role
Shraddha Kapoor as Ronnie's girlfriend Sia plays the same-old Bollywood version of the "young and dumb" girl. Hers is the kind of character who could take offense at not garnering enough likes on her Instagram post. In fact, she literally barges into a men's loo, while looking for a network in her phone. But then we don't expect Shraddha to take on intelligent roles!
To watch or not to watch?
Baaghi 3 is a simple choice. There can't be much confusion around it. If you have a thing for mindless action-thrillers, it's a treat for you. Also, if you don't mind leaving your intellect back home for two hours of oversimplified entertainment, you should go. If you can't do that, stay home (it might reduce your risk of coronavirus). Rating: 2.5/5 stars.