A part of Manto still lives with me: Nawazuddin Siddiqui
A part of Manto still lives with me: Nawazuddin Siddiqui
Sep 21, 2018, 02:32 pm
3 min read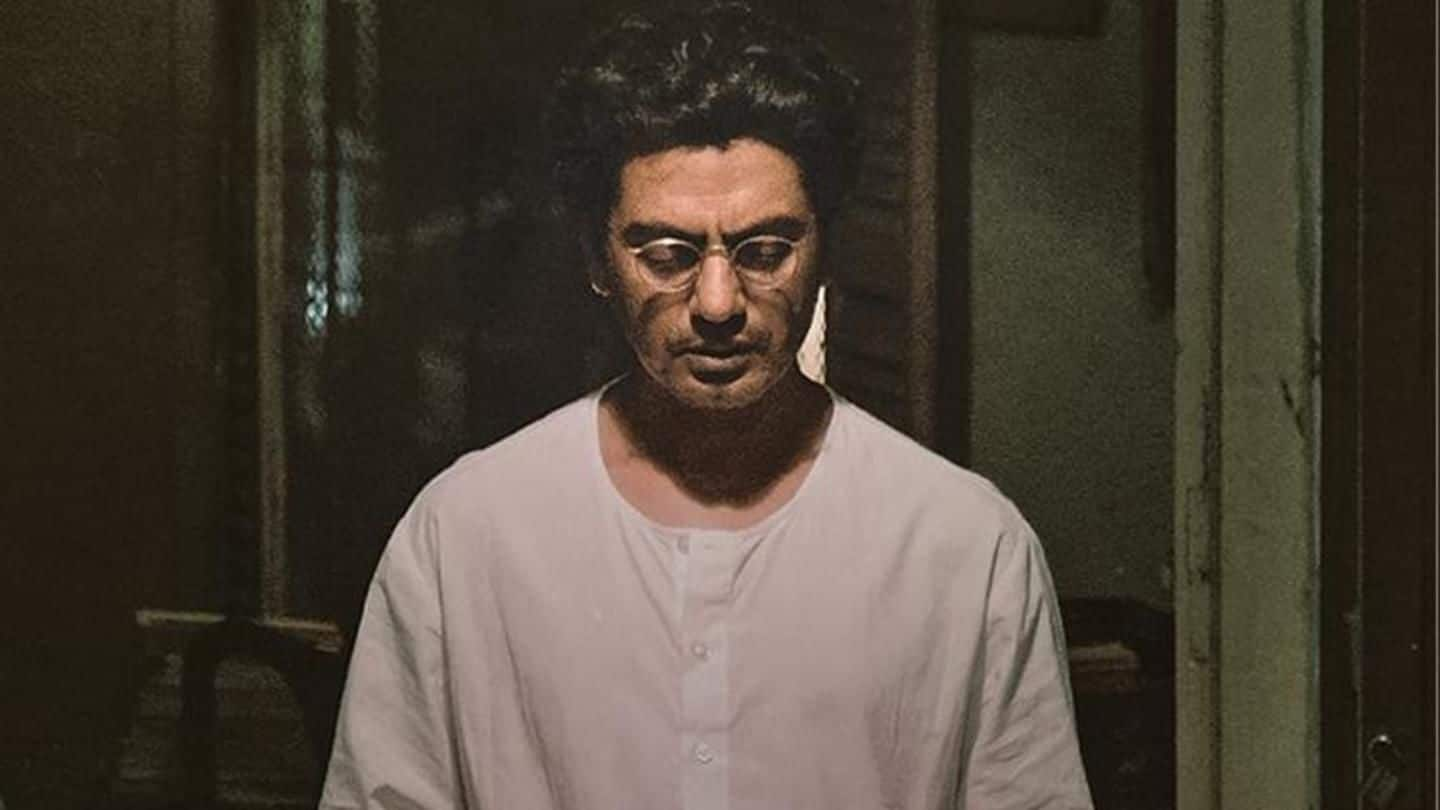 Nawazuddin Siddiqui says after playing the title role in Saadat Hasan Manto's biopic, a part of the famed short-story writer still lives inside him; a quality he imbibed- not to be judgmental. 'Manto', directed by Nandita Das, released today. Nawazuddin believes every time one takes up a character, it adds something to the personality of the actor and also takes something away from them.
Manto taught me not to judge anyone: Nawazuddin
"I feel an actor should be like water. They should take the shape of the character when poured inside the mold. What I learned from Manto is that he never judged anyone," Nawazuddin said. "He always managed to find something admirable, especially in those people whom the society had rejected. I'll always cherish this gift of Manto," he added.
Manto took away my ability to lie: Nawazuddin
Asked what Manto took away from him, Nawazuddin says he robbed him of his ability to put up a facade and he was haunted by the habit of speaking the truth. "I called up Nandita and said, 'Pull him out of me!' It was during this time that I had become more truthful than I usually am," he said.
Nawazuddin charged Re. 1 for 'Manto'
About the news of Nawazuddin charging Re. 1 from Das for the biopic, he said, "You do a lot of films for money and then there are some you do for yourself. Can you decide a fee for that?"
Nawazuddin hopes 'Sacred Games' success will also help 'Manto'
With the phenomenal success of 'Sacred Games', Nawazuddin's fans seem to have tasted blood and he hopes the response to the Netflix India Original series will carry the momentum for 'Manto' forward. In 'Sacred Games', while Anurag Kashyap helmed portions of Nawazuddin's local goon-turned-mafia overlord Ganesh Gaitonde, co-director Vikramaditya Motwane shot parts with Saif Ali Khan, who played an honest cop named Sartaj Singh.
Manto and Gaitonde's lives were shaped by important women
Looking at the characters of Manto and Gaitonde, the journey of both the parts was shaped by unforgettable, important female characters. If the writer had mother Sardar Begum, wife Safiya, and contemporary Ismat Chughtai among others by his side, Nawazuddin's gangster had the support of girlfriend Kukkoo, wife Subhadra, and Kanta Bai as his voice of reason.
Manto treated women as human beings first: Nawazuddin
Nawazuddin explains, "Manto was very close to the women in his life. Safiya was one of his first readers..., she was a harsh critic. He considered her a sharp mind. He never treated Safiya just as his wife; she was first a human being for him." "Manto never thought of women as wives, sisters, and daughters. They were humans for him first," he said.
Gaitonde treated women badly at first, then gradually changed: Nawazuddin
"Gaitonde had dedicated his everything to the women in his life. In the beginning, he treated them badly but perhaps he gradually realized his misbehavior and changes it. But as he started getting closer to them, he started losing them," Nawazuddin said. 'Manto' also stars Rasika Dugal, Tahir Raj Bhasin, Neeraj Kabi, Divya Dutta, Ranvir Shorey, and Rishi Kapoor.