'Typewriter' [Netflix] review: Despite genuine performances, an unimpressive horror drama
'Typewriter' [Netflix] review: Despite genuine performances, an unimpressive horror drama
Aug 01, 2019, 04:31 pm
4 min read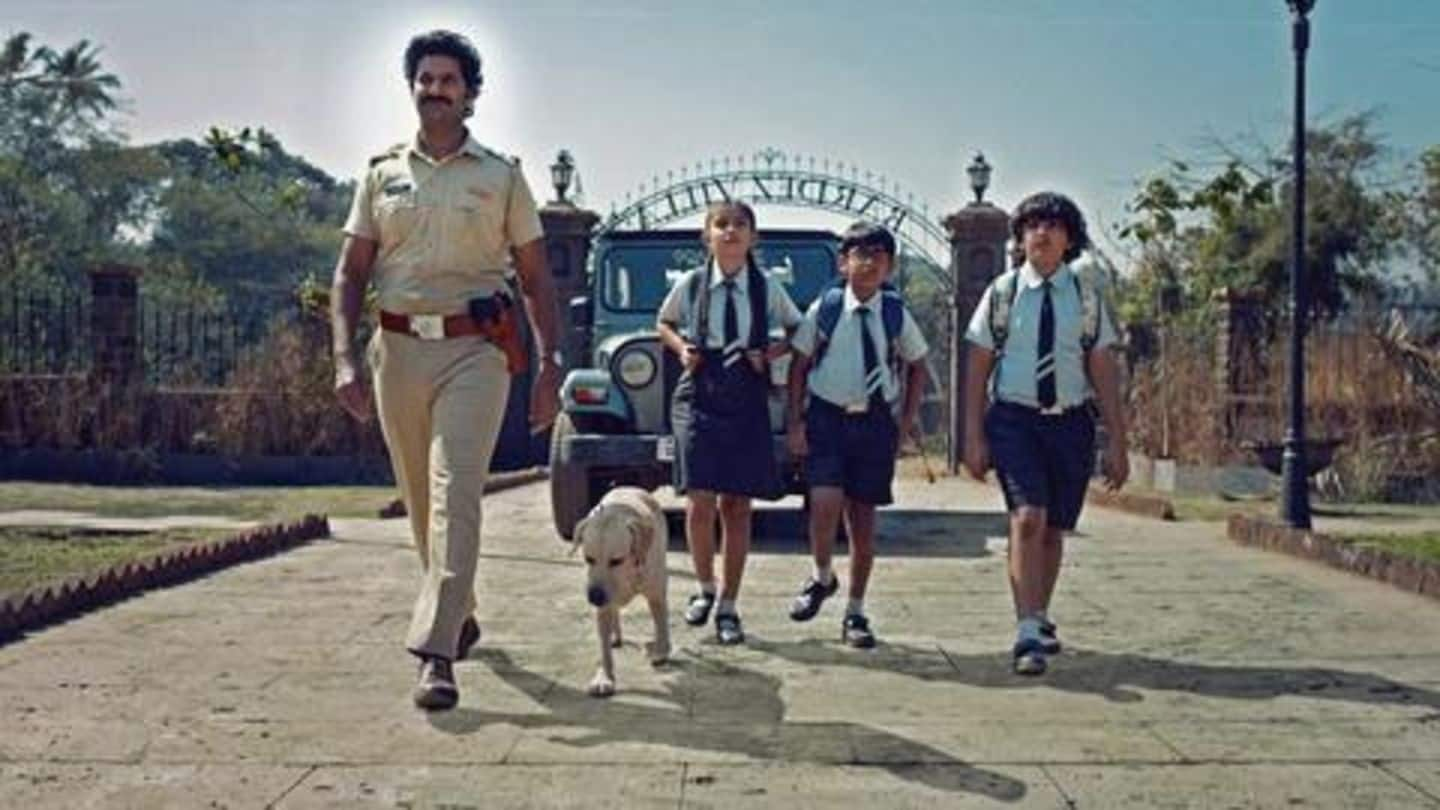 Midway through Typewriter (Netflix), you realize that the show has all the right pieces (a potentially brilliant premise, great set of actors, even cute school kids)- it just can't put them together. Created and directed by Sujoy Ghosh (Kahaani, Badla), Typewriter is blessed with genuine performances by its stellar cast, but it still ends up as an unimpressive horror drama. Here is our review.
A new family arrives at the haunted 'Bardez Villa'
The story takes place at Bardez, a laid-back, humble town in Northern Goa. It sets off when a family of four return to their ancestral villa, a deserted palace, which has earned the reputation of being haunted, over the past decades. Meanwhile, a gang of three school kids, warranted by a certain ghost story book, are out on a mission to catch ghosts.
The show suffers largely from slow pacing and unnecessary angles
The moment they shift from Bombay, the legend of Bardez villa comes back to haunt the family bloodline and others around them in eerie ways. It's an interesting premise, but it can only hold for so long. Despite some serious scares here, and a few convincing story angles there, the series suffers largely from a boringly slow place, and some downright unnecessary/undercooked angles.
The kids are adorable but take away the impact
In a clever nod to Netflix's own Internationally-acclaimed sci-fi horror show, Stranger Things, Typewriter is often shot from the point-of-view of the kids in its story. And although they are mostly adorably (backed by authentic performances), this kiddish outlook of the show renders the narrative weak and distracting. It can be said that the series' greatest loss is its own choice of storytelling.
Although there are some high notes
Save for all its shortcomings, Typewriter does pull off some high notes effectively, during the process. For instance, the daughter-father equation between Sameera, the leader of the kids' gang and her Inspector daddy is beautifully portrayed. Their scenes together are some of the best in the series. But unfortunately, the long wait for these rare moments isn't worth it.
Show makers desperately try to forge a connection, but fail
Throughout the show, there are several pop film references from Avengers: Infinity War to The Conjuring. Evidently, by using a kiddish approach and such references, the makers desperately try to forge a connection. But then these tiny moments work best as random throws that are so scattered and small that they do not make a difference in the larger scheme of things.
'Typewriter's greatest strength is its talented team of actors
When all is said and done, one has to take a moment to laud the dedicated performances and amazing casting of the show. Purab Kohli as a portly, middle aged local Police inspector and a caring father lends a freshness and optimism to his character. He is pitch-perfect in all his scenes. And while Palomi Ghosh is compelling, Samir Kochhar is just about average.
Performances from all the child actors are delightful
The child actors of the show have done such a brilliant job that it's a shame the show couldn't come out well. Mikhail Gandhi as Satyajit Tandon aka Gablu and Aarna Sharma as Sameera Anand aka Sam are especially delightful. Other child actors, Aaryansh Malviya, Palash Kamble, and Sara Gesawat also play important parts. Veteran Kanwaljit Singh also shows up in a significant role.
'Typewriter' isn't good enough for the quality-conscious web audiences
Typewriter ruins a potentially great story because of a disappointingly disastrous execution. In spite of an ambitious script and dedicated performances throughout, the show isn't good enough for the quality-conscious web audiences. Towards the end of the show, the viewer is given several hints of a second season, but the pertinent question is, do we really need more of it? Final verdict: 1.5/5 stars.