'Hitman's Wife's Bodyguard' trailer: Hilarious pandemonium ensues amid great action
'Hitman's Wife's Bodyguard' trailer: Hilarious pandemonium ensues amid great action
Written by
Shreya Mukherjee
Apr 15, 2021, 10:36 am
2 min read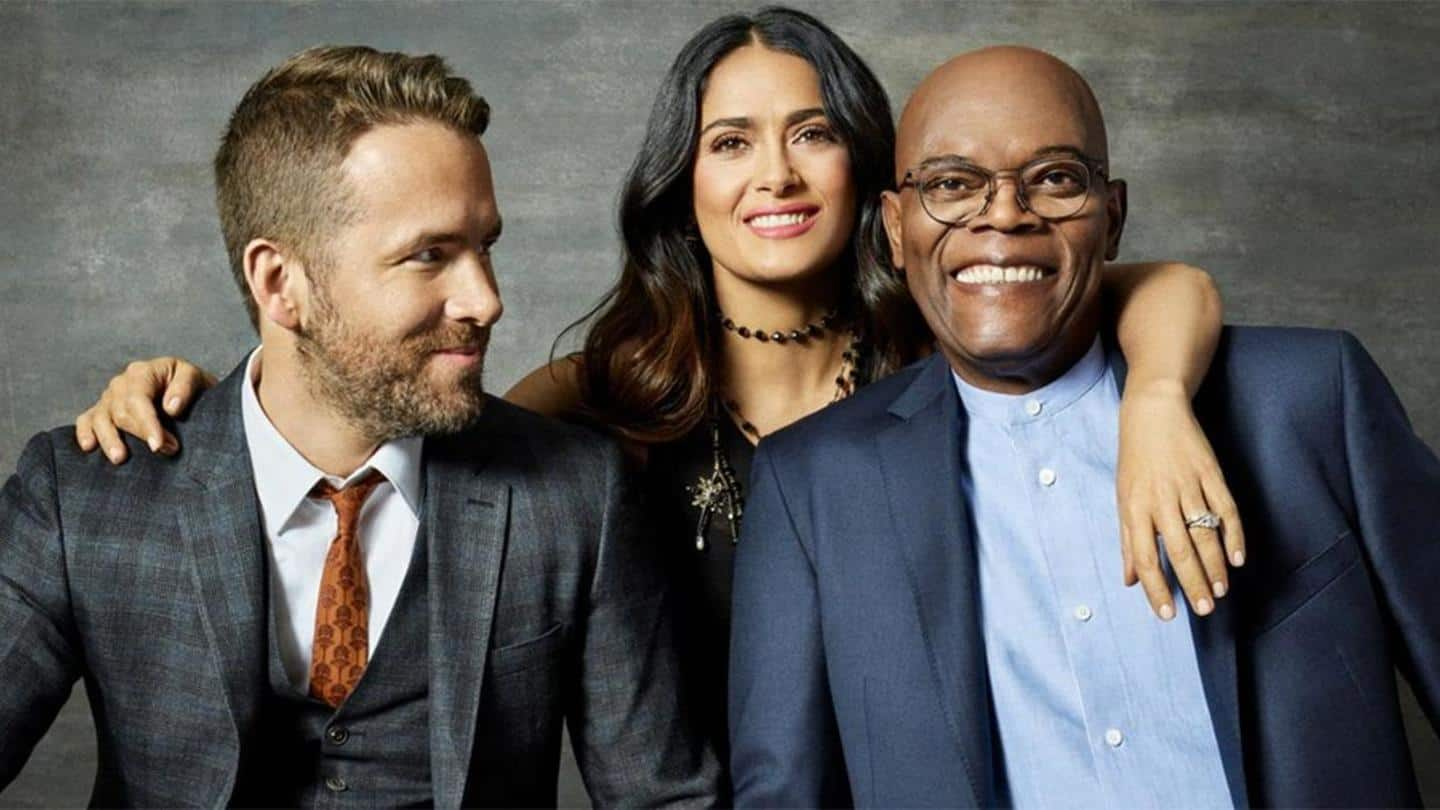 Bodyguard Michael Bryce (Ryan Reynolds) and hitman Darius Kincaid (Samuel L. Jackson) are back with the sequel to their 2017 action-comedy, The Hitman's Wife's Bodyguard. This time their duo turns into a trio as Darius's con artist wife Sonia Kincaid (Salma Hayek) gains center-stage. What adventure and misfortunes await them has been teased in a trailer released recently. Britney Spears's song further adds the oomph!
Bryce is on a 'bodyguarding sabbatical' but not for long
We find Bryce clinically being advised to go on a "bodyguarding sabbatical," at the beginning of the trailer. Although he just wants to belt out Spears's tunes and read spiritual books at the beach, his peace is interrupted by Sonia. The infamous con artist tells Bryce that Darius has been kidnapped by the mafia and she needs his assistance. Bryce gets involved sans consent.
Sonia appears more volatile than husband, the hitman
Through the entire course of the clip, we realize Sonia is much more volatile than her husband and we are in for an enjoyable ride as Spears's Hit Me Baby One More Time conveniently and aptly plays in the background. The sequel matches the humor quotient seen in the first part, The Hitman's Bodyguard, which is also reminiscent of Reynolds's Deadpool brand of humor.
Patrick Hughes has helmed this second part too
Patrick Hughes returns as the director for the second part with Morgan Freeman and Frank Grillo set to play key roles. The hilarious action-packed ride will also see Antonio Banderas as a "powerful madman." Caroline Goodall, Rebecca Front, Gabriella Wright, Alice McMillan, Kristofer Kamiyasu, Tom Hopper, Blake Ritson, and Richard E. Grant make up for the rest of the cast.
It will hit the theaters on June 16
The first film managed to earn $176 million worldwide, thus giving strong hopes for the sequel. Going by the trailer, the audience is expected to love this movie like the first. It was originally slated to release on August 28, 2020, but the pandemic postponed it to August 2021. Makers have now brought the date closer, with a theatrical release set on June 16.