These 7 documentaries on YouTube are a must watch
These 7 documentaries on YouTube are a must watch
Written by
Pallabi C Samal
Aug 31, 2019, 01:16 am
3 min read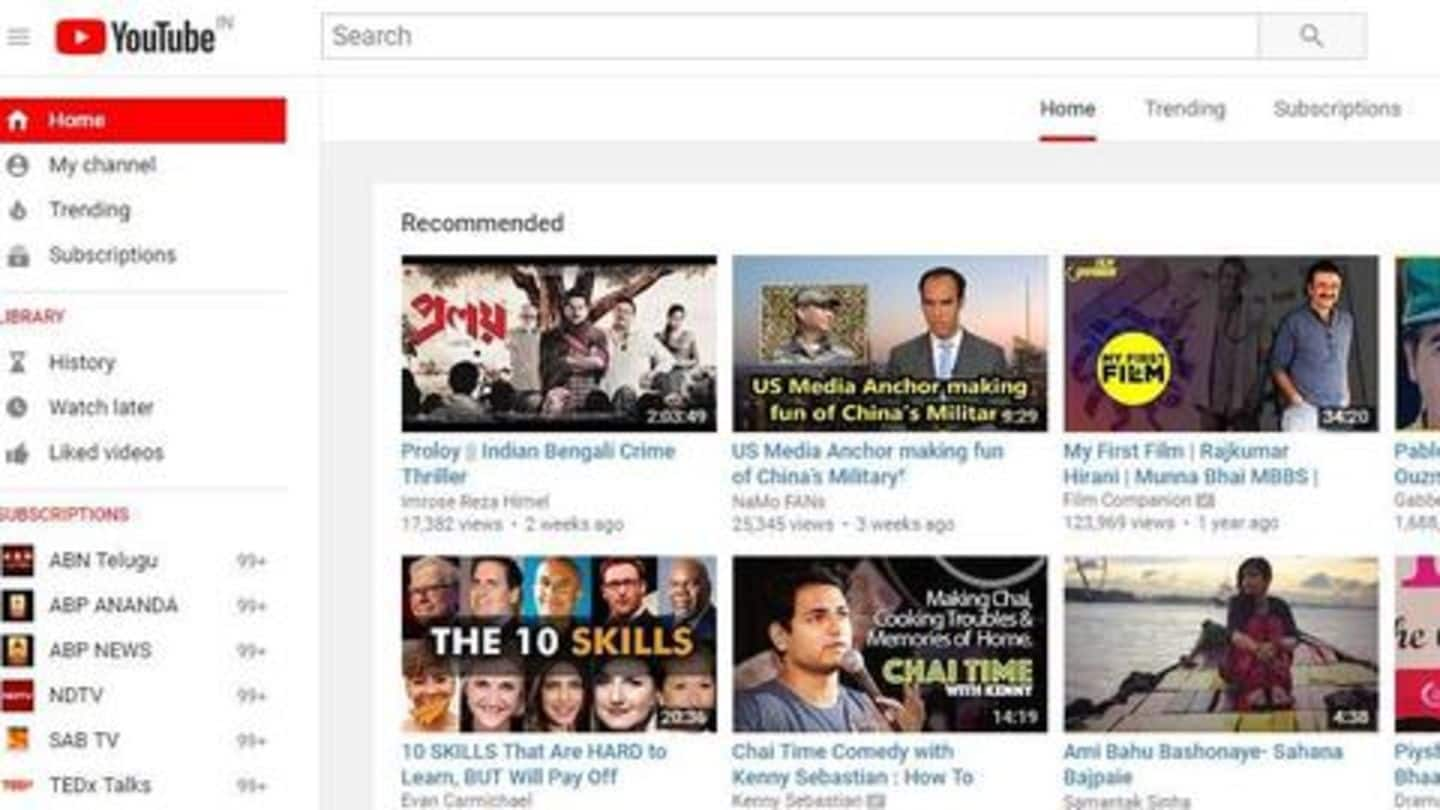 Documentaries are not like films, as they are supposed to showcase reality. Even the movies that are based on real life people or incidents are different from documentaries, as the former does have some fictionalized version, considering the entertainment factor. With so many documentaries available, it's difficult to keep a track of the good ones. So, here are the best 7 YouTube offers.
Documentary dedicated to America's most mysterious killer, Zodiac
Remains unsolved till date, the unidentified serial killer called Zodiac Killer has a mysterious aura around him. This has given rise to a David Fincher movie, and a 2008 documentary titled This Is the Zodiac Speaking, the salutation used by him in a 1969 letter. Directed by David Prior, the documentary explores the Zodiac investigations, and features interviews of investigating officers and surviving victims.
Be warned! 'Just Melvin - Just Evil' contains graphic content
Touted as "one of the most powerful documentaries," by critic Roger Ebert, Just Melvin-Just Evil chronicles a series of sexual abuse committed by a man named Melvin Just on his kin, and the dysfunctional three generations of the family it gave rise to. Directed by Melvin's grandson James Ronald Whitney, this documentary is a rare one on child abuse, and has an enraging end.
'Inside North Korea' showcases the inside of the elusive country
A Vice documentary, it tries to capture the ever-elusive country known as North Korea. The three-part series with Shane Smith shows how it functions despite several restrictions. Each part outdoes the other, ultimately portraying how the East Asian nuclear-capable country, led by Kim Jong-un, treats people who visit from foreign nations. Among all of Vice's documentaries on N. Korea, this one is the best.
The series of shark attacks in 1916 along the coast of New Jersey that instilled a fear in Americans towards the deadly fish was documented in Shark Attacks of 1916. It started between July 1 and 12, when sharks attacked people, killing four individuals, and injuring 1. Subject of Steven Spielberg's Jaws, the attacks also left scientists confused about the reasons behind the same.
'Inside the White House': The title is self-explanatory, isn't it?
Let's admit it, when legendary actor Morgan Freeman lends his voice to something, it gets transcended to another level of engagement. The 1995 documentary, Inside the White House, is one such piece, which has been narrated by Freeman. Starring George and Barbara Bush, Hillary and Bill Clinton, among others, the over 1 hour video gives us a revealing look at America's most famous house.
'The Boy Whose Skin Fell Off' talks of a rare-disease
This is a tragic TV movie about a person named Jonny Kennedy, who suffered from dystrophic epidermolysis bullosa (EB/DEB), a rare condition where a person has easy blistering of the skin and mucous membranes. In this case, Kennedy was born with no skin on his left leg, and died of skin cancer caused by EB. This documentary showcases the final months of his life.
'Ted Bundy - Serial killer documentaries' chronicles a mysterious man
Despite dying some 30 years ago, notorious serial killer, kidnapper, rapist, burglar, and necrophile, Theodore Robert Bundy or Ted Bundy, remains a captivating subject. After decades of denying it, he finally admitted to killing 30 women, though the count can be higher. This almost 48-minute-long documentary has everything in it: Ted's last interview, opinions of psychiatrists on him, investigating officers, and the case itself.