Tahira Kashyap taught me it's okay to share problems: SRK
Tahira Kashyap taught me it's okay to share problems: SRK
Nov 10, 2019, 03:36 pm
2 min read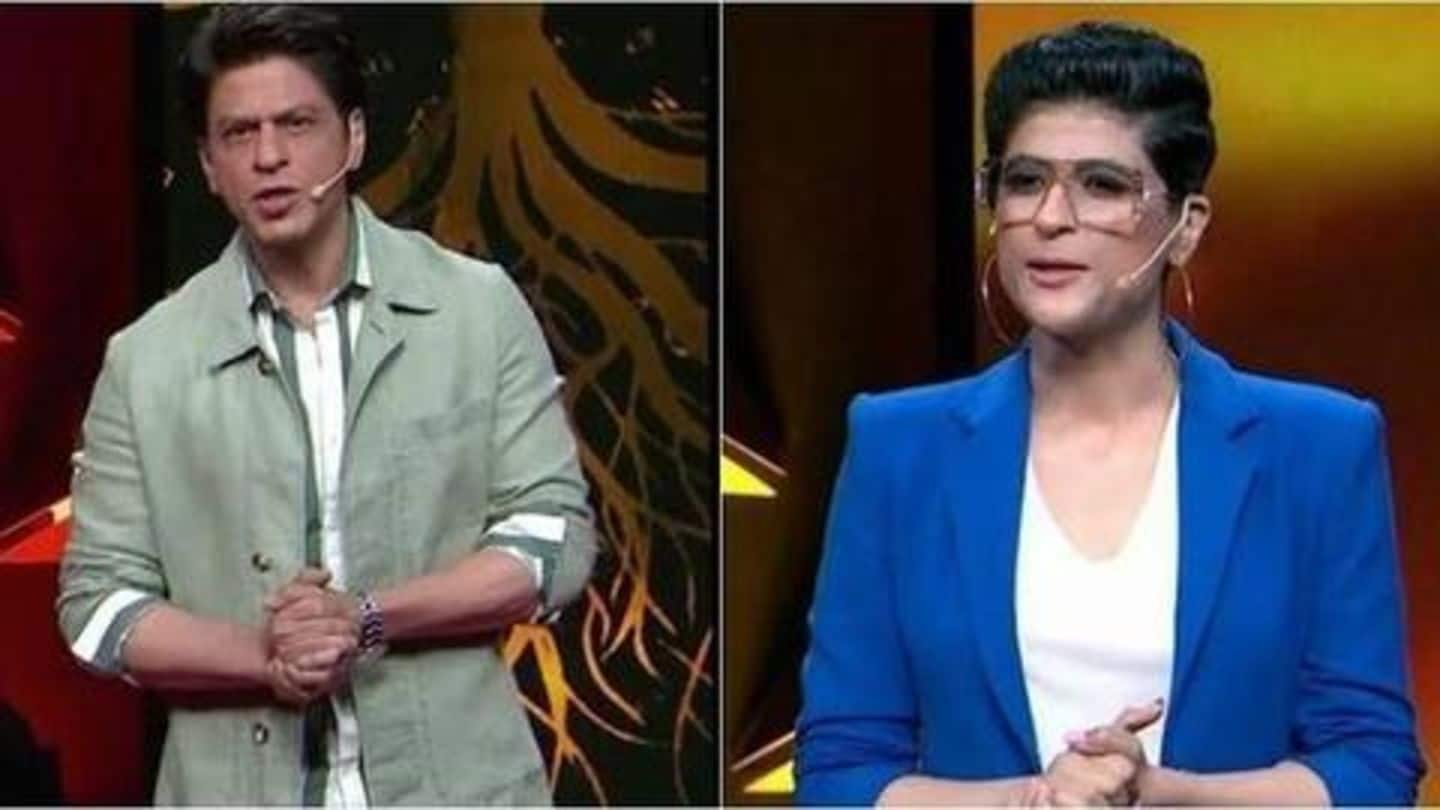 Shah Rukh Khan, who is currently hosting the second season of TED Talks India, said that author-filmmaker Tahira Kashyap, one of his guests on the show, inspires him to be open about his problems. Tahira was invited to the talk show to speak about her battle with cancer, and how it continues to be a taboo in India. Here's what Khan and Tahira said.
Last year, Tahira was diagnosed with Stage-0 breast cancer
On September 22 last year, Tahira, who is married to actor Ayushmann Khurrana shared in an empowering online post, that she was detected with DCIS (Ductal carcinoma in situ) or Stage-0 cancer in her right breast. Subsequently, she underwent partial preventive mastectomy for her condition. Notably, Tahira and Ayushmann got married in 2008, and have two children, Virajveer and Varushka.
You can read Tahira's post from last year here
I'm grateful to TED Talks for this opportunity, said Tahira
Speaking about the disease, Tahira said on the show, "The only reason of coming out is to give the message that early breast cancer detection should be on top of everyone's minds. Nobody should ignore the symptoms." "The idea is not to instil fear but to encourage people to be mindful. This alone can change the mortality rate in India and world," she believes.
Khan lost both his parents due to cancer
After listening to Tahira, Khan said, "I lost both my parents to cancer. I do not like to show off my problems but Tahira made me realize that it is okay to share." "I feel it is necessary to remove the taboo that we need to hide our problems. Instead, come together with your family and figure out a solution," he summed.
Check out the show's promo video here
Last seen in 'Zero', Khan yet to announce next film
The TED Talks India Nayi Baat episode featuring Tahira is set to air on Sunday at 9:30 PM on Star Plus, Star World, and Nat Geo. Separately, Khan was last seen in Aanand L. Rai's Zero, also starring Katrina Kaif and Anushka Sharma. Since then, he has taken a break from films, and is yet to announce his next movie.