'Anti-nationals destroying the country': Shah Rukh Khan in 1997 interview
'Anti-nationals destroying the country': Shah Rukh Khan in 1997 interview
Written by
Siddhant Pandey
Jun 04, 2019, 03:03 pm
3 min read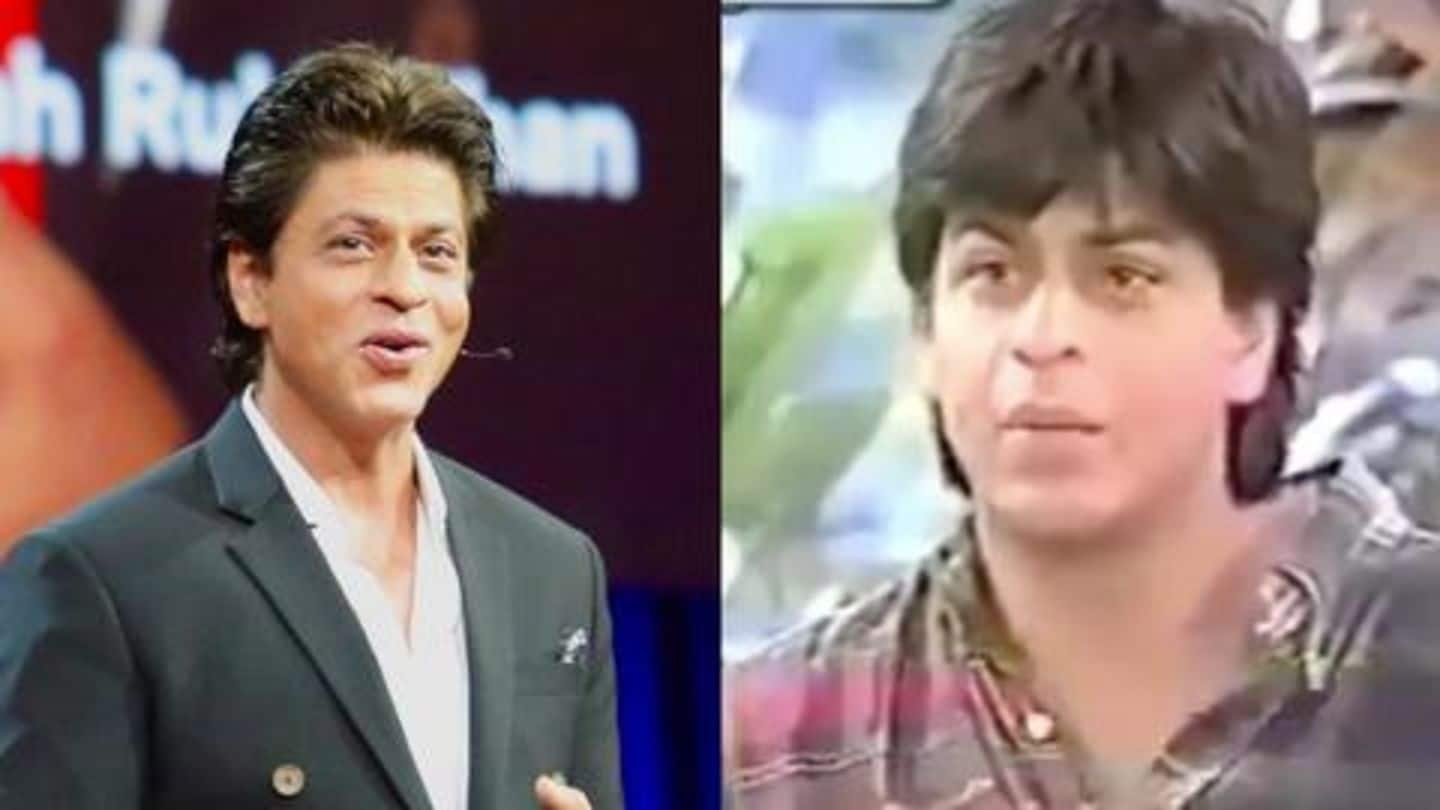 Bollywood celebrities may have adopted an apolitical or pro-establishment stance over the last few years, but as per an old interview of Shah Rukh Khan, that wasn't always the case. In a 1997 interview of the 53-year-old actor that has recently resurfaced, Khan address issues on the freedom of speech, freedom of the press and anti-national elements; issues that remain relevant even today.
Don't take freedom for granted: SRK recalls father's advice
In the video interview, Khan responds to a question from veteran actor Farida Jalal on the political scenario in the era. Khan broached the subject of his father, Mir Taj Mohammed Khan, who was a freedom fighter during India's struggle for Independence. He said that his father would tell him to never take his freedom for granted; the freedom the latter fought for.
What was the 'freedom' SRK's father spoke of?
Khan said that he previously thought the 'freedom' his father talked about was freedom from the British rule. However, he adds, "Now, I understand, after having grown up that this freedom he was talking about was in terms of poverty, maybe; freedom from misery."
Common citizen doesn't know if news reports are true: Khan
Khan later addressed how the public depends heavily on the media to know what's happening around the world and questioned the veracity of news reports. "The only knowledge I have is what I read in the papers," he said, maintaining that common citizens don't know "how much truth is in that." "So, freedom from this speculation 'Is this right? Is this wrong?'"
'We don't own the country,' says SRK
Khan mentioned how patriotism is instilled in schools, saying that writing essays like 'My Country, India' needs to be done away with as we don't own the country. He said it's more about what we have to do for the country. He added that "anti-nationals" are people who "who don't think they are part of India," and they are "somehow destroying" the country.
Khan said reading about anti-national elements makes him sad
"Although I'm not directly affiliated to politics or any kind of party," Khan said, "whenever I read, it does bring this little sadness that it takes away from what my father told me: 'Keep this country free, the way I gave it to you.'"
Here's the video clip from the 1997 interview
#ShahRukhKhan talking about freedom of speech, freedom of press, not falling for speculations and anti-national elements to Farida Jalal way back in the 90s is incredibly relevant even now. "We are the citizens of this country, we don't own it." Via- Justin Rao @IndoIslamicPage pic.twitter.com/r0kTTFxHB5

— Bollywoodirect (@Bollywoodirect) June 2, 2019
In 2015, SRK faced backlash over 'intolerance' remark
To recall, in a 2015 interview with India Today, Khan had addressed the issue of intolerance in India, saying, "Religious intolerance and not being secular in this country is the worst kind of crime that you can do as a patriot." The comment was followed by widespread anti-SRK protests and apparently affected business for his films Dilwale (2015) and Fan (2016). He later apologized.
'Freedom of speech means the right to keep silent also'
Of late, the actor has become cautious with his opinions. In 2016, when he was questioned about the hate campaigns at Fan's trailer launch, he said, "Freedom of speech means the right to keep silent also. I am very silent about this."