In battle against cancer, Sonali Bendre's son gives her strength
In battle against cancer, Sonali Bendre's son gives her strength
Jul 19, 2018, 01:08 pm
2 min read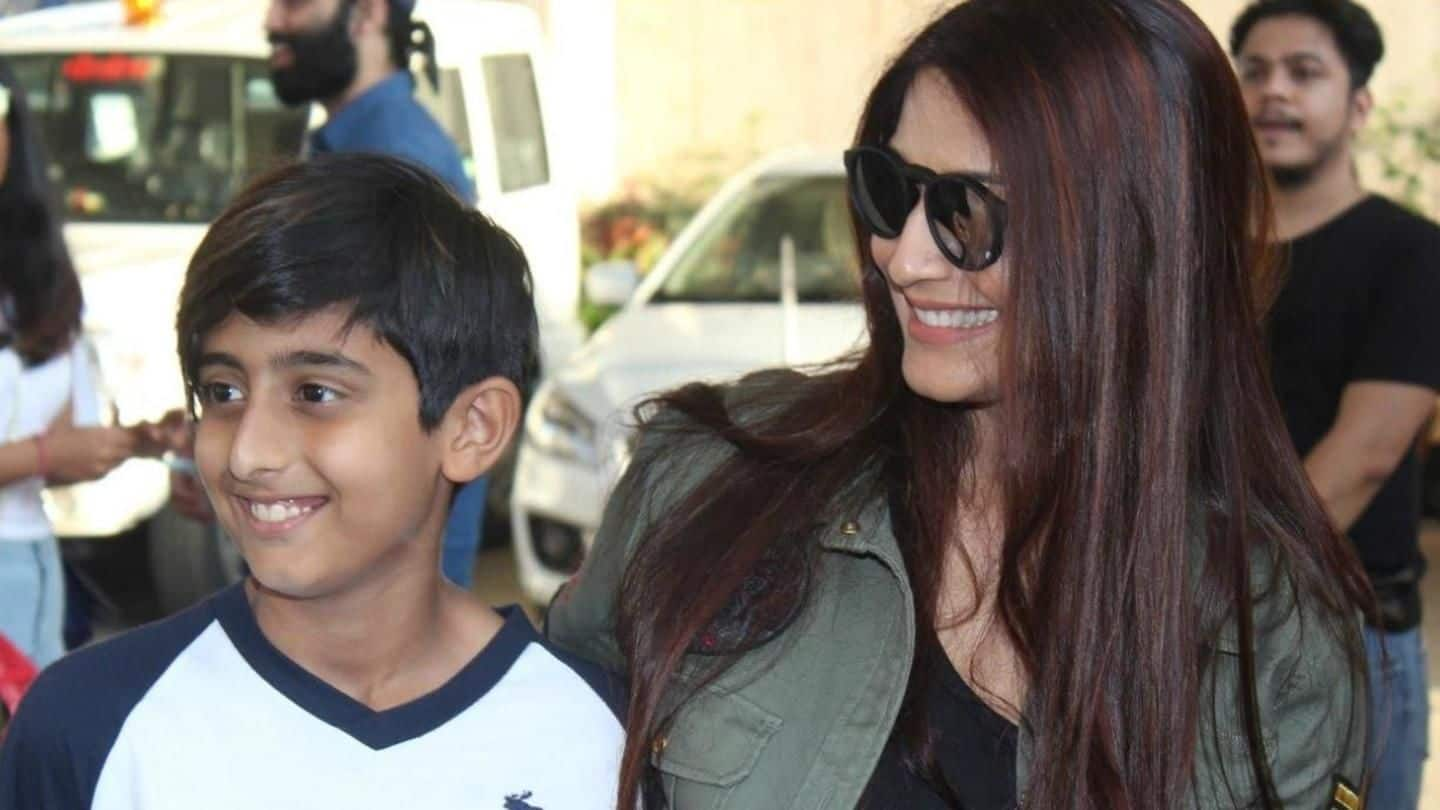 Taking to Instagram, actress Sonali Bendre recently shared a picture with her son Ranveer and wrote he was her source of strength during these hard times. A few weeks ago, Bendre revealed her cancer had metastised and in this battle against the disease, she was fighting one day at a time. In her latest post, she also gave a lesson on parenting.
He took my heart when he was born: Bendre
Giving an insight about the relationship she shares with her son, Bendre wrote Ranveer took 'ownership' of her heart the moment he was born, almost 13 years ago. Just like all parents, Ranveer's well being was of utmost importance for Bendre and her husband Goldie Behl. So when she was diagnosed with the disease, their biggest dilemma was to tell Ranveer about it.
In post, Bendre explains how son took the heart-breaking news
Giving parenting lessons, she wrote it was important to tell children about this because they are more resilient than we think. "He took the news so maturely... and instantly became a source of strength and positivity for me," she wrote. She added sometimes Ranveer acted like a parent and reminded her of things she needed to do.
Further, Bendre tells why keeping kids in dark is wrong
"It's important to spend time with them and include them, rather than make them wait on the sidelines. In our effort to protect them from the pain and realities of life, we might end up doing the opposite," wrote Sonali Bendre.
Read her entire Instagram post here
Bendre is 'switching on the sunshine'
As heartbreaking and shocking the news was, she looks determined to fight cancer and emerge a winner. Not long ago, she posted a video of her hair-cut and said she tried to stay positive in the journey. Of course, Sonali Bendre has the wishes of her fans, colleagues from Bollywood, all of whom wish her speedy recovery.