#ComicBytes: Green Lantern facts which were not shown in films
#ComicBytes: Green Lantern facts which were not shown in films
Written by
Siddharth Tyagi
Mar 25, 2019, 07:28 pm
3 min read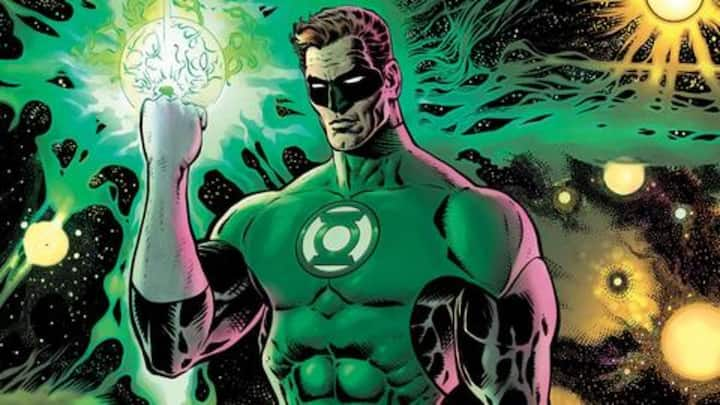 In brightest day, in blackest night, the Green Lantern Corps have protected the universe since ages. Earth's Hal Jordan has arguably been the best Green Lantern in history. He was a founding member of The Justice League and has been loved by fans ever since he was created in 1959. Here are some facts you probably didn't know about the legendary Green Lantern.
In one storyline, anything yellow could render the ring powerless
Superheroes can have bizarre weaknesses. The most powerful superhero of all time, Superman, loses his powers in front of a green rock. The Green Lantern lost his power against anything yellow. No space rocks, no wavelengths, just anything yellow. Hal was once even attacked by a giant banana! Although as the story progressed, it was revealed that this weakness had a good reason.
Contrary to popular belief, Hal isn't the first human GL
There was Alan Scott before him. But even before Alan, a monk named Jong Li from Ancient China wore a ring in 660 AD. It was bestowed upon him by an alien representative of the 'Guardians of the Universe' to "oppose evil, to ease suffering, and protect the innocent." Jong Li used his ring to commute by creating a flying carpet.
Hal Jordan's ring has been worn by Daffy Duck!
The TV series Duck Dodgers had an episode where because of a mix-up at the dry cleaners, Daffy ends up getting Hal's clothes and ring. He is then summoned off-world to help other lanterns fight an evil army of robots sent by Sinestro. Titled "The Green Loontern", the episode had Hal Jordan show up wearing the space outfit of Duck Dodgers in the end.
The Green Lantern oath has thousands of variations
Jordan's oath, "In brightest day, in blackest night, no evil shall escape my sight. Let those who worship evil's might, beware my power, Green Lantern's light!" is well-known, but there are others too. Each GL has his/her own oath. Here's Duck's: "In blackest day or brightest night, Cantaloupe, watermelon, yadda yadda, A superstitious and cowardly lot, With Liberty and Justice for all!"
The GL Corps can protect the whole universe, except Gotham
To enter Gotham city, they need permission from Batman himself. While it is impossible for normal individuals to use the ring, Batman's willpower is so strong that he can use it whenever he wants to. He even reverse-engineered the ring's communication and can talk to Hal Jordan through it. Batman and Jordan share a not-so-friendly relationship and have punched each other on multiple occasions.