#BollywoodExposed: Who said what after Tanushree Dutta revealed her story
#BollywoodExposed: Who said what after Tanushree Dutta revealed her story
Oct 03, 2018, 08:28 pm
2 min read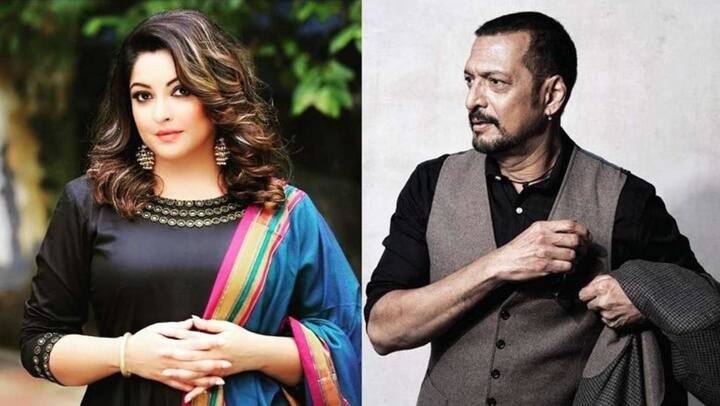 Tanushree Dutta created a stir after she exposed the dark side of the glamour world. The actress, in her explosive interview, revealed the horrifying incident of sexual abuse by veteran actor Nana Patekar in 2008 and how Bollywood's stoic stance left her shattered. Her revelations have hit the right nerve of the B-town and celebrities are brimming with opinions. Here's what they said.
Freida Pinto extends support to Tanushree with a powerful message
Amidst all the reactions flowing over the heated controversy, Freida Pinto extended her support to Tanushree as she believed her. In a powerful post shared on Instagram, Freida lauded Tanushree for her courage to fight the ugliness of misogyny. She said that Tanushree has set an example for every woman and has given them the courage to speak up.
Ayushmann feels both sides should be given a fair chance
Expressing his views on Tanushree-Nana controversy, Ayushmann Khurrana said that people must show some empathy towards the actress. "Whatever was wrong was wrong and there's no time limit to it. Whether you want to come out in the open, it's your prerogative," he added. At the same time, Ayushmann also mentioned that both sides should be given a chance to clarify themselves.
Farhan Akhtar admires Tanushree for her courage
This thread is very telling. @janiceseq85 was there at the time of the incident being debated today. Even when #TanushreeDutta had career concerns to keep quiet 10 years ago she did not her story hasn't changed now. Her courage should be admired, not her intention questioned. https://t.co/Ola3MNdmtS

— Farhan Akhtar (@FarOutAkhtar) September 27, 2018
Raja beta needs to understand the meaning of no: Kangana
Bollywood's Queen Kangana Ranaut also appreciated Tanushree's courage to speak for herself. "Such dialogue will bring about a lot of awareness," she said. Kangana further took a jibe at patriarchal society and said, "Raja beta needs to be told the meaning of 'NO' as well. It's in the interest of society that the Raja betas are told what their parents fail to tell them".
Eye-witness Daisy Shah also spoke about the controversy
Daisy Shah, who is said to be an eyewitness of the hullabaloo, gave her support and sympathy to Tanushree as a woman. Daisy was a part of 'Horn Ok Pleasss' as choreographer Ganesh Acharya's assistant. Talking about the controversy, she said, "There must be a lava inside her that burst out after ten years and she should definitely speak up".
Vir Das said it's important to hear a woman's story
For men, a big part of the #MeToo movement is listening to women tell their story. Supporting them with belief. #TanushreeDutta is telling hers. Be a good man, shut your mouth, and listen to it. There are many many more like it in our industry. And they deserve to be heard.

— Vir Das (@thevirdas) September 28, 2018