IAS officer Kannan Gopinathan resigns in protest over J&K crisis
IAS officer Kannan Gopinathan resigns in protest over J&K crisis
Written by
Siddhant Pandey
Aug 25, 2019, 12:40 pm
4 min read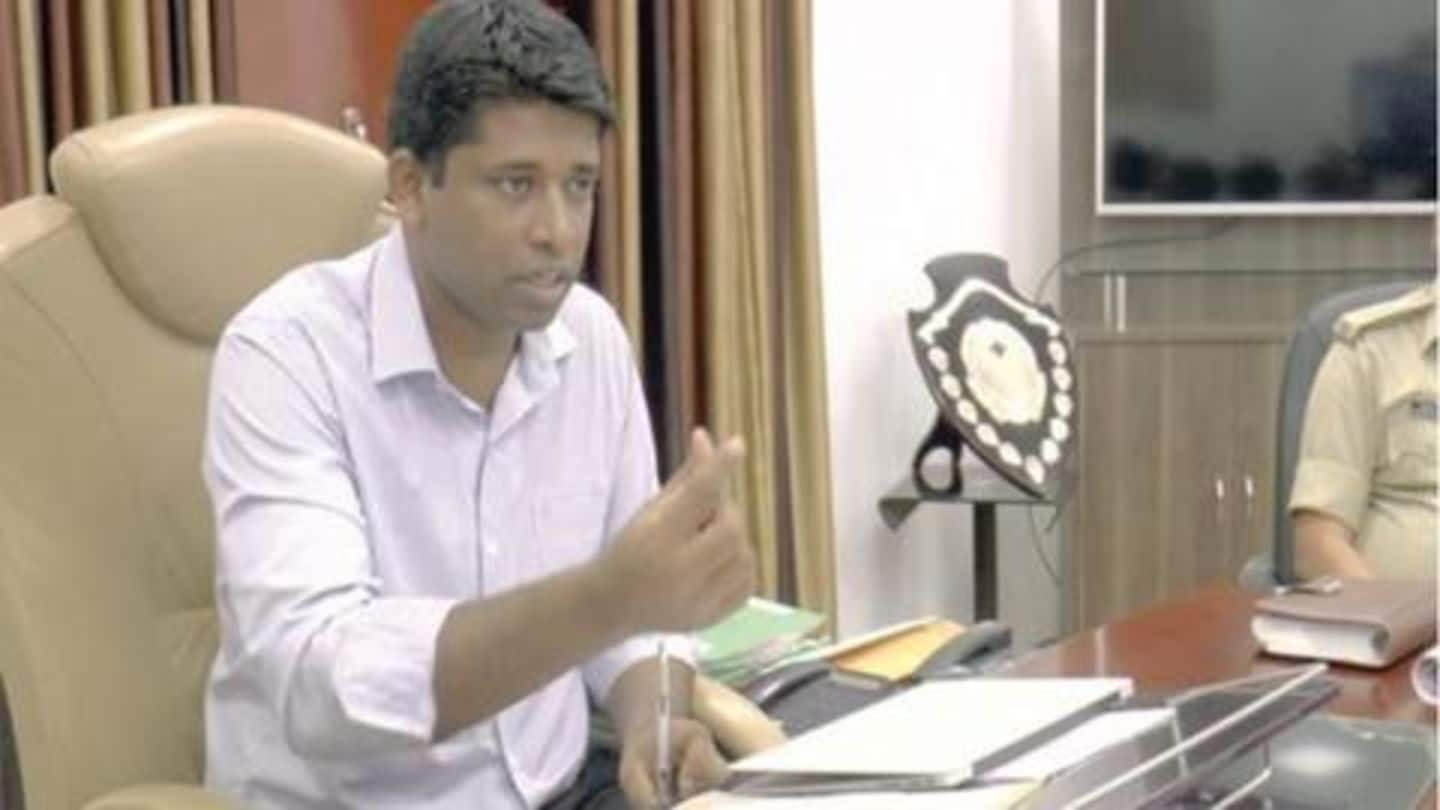 Indian Administrative Service (IAS) officer Kannan Gopinathan had made headlines last year due to his efforts in the relief operations in flood-hit Kerala. However, Kannan, a 2012-batch IAS officer, has now resigned citing a "lack of freedom of expression." Reportedly, Kannan had been troubled since the Centre abrogated Article 370 in Jammu and Kashmir and took issue with the detainment of former civil servant Shah Faesal.
Kannan handed over resignation on August 21
Kannan, who is from the AGMUT cadre, handed over his resignation to the Union Home Secretary on August 21. He was serving as the secretary of the power, urban development and town and country planning departments of Dadra and Nagar Haveli (DNH). Kannan said that he has no future course of action as he's still awaiting a response to his resignation.
'Got into service to give people voice; lost our own'
Kannan told The Hindu, "We got into the service thinking that we can provide voice to people, but then we ended up with our own voice being taken away from us." Further, speaking to The Print, he added that the resignation is merely "an appeal to his own conscience." He said, "I am not the Home Secretary or the finance secretary...my resignation won't matter."
'Fundamental rights of lakhs suspended for 20 days'
Notably, Kannan said, "In (Jammu and) Kashmir, fundamental rights of lakhs of people have been suspended for 20 days. And many in India seem to be okay with it." He said, "Article 370 or its abrogation is not the issue, but denying citizens their right to respond to it, is the main issue. They could welcome the move or protest it, that's their right."
Over Kashmir, I can at least say I resigned: Kannan
Kannan added, "If you ask me what you were doing, when one of the world's largest democracies announced a ban on the entire state, and violated the fundamental rights of people, I should at least be able to reply that I resigned from my job."
Kannan claimed he received memos over trivial reasons
Meanwhile, Kannan also said that he has received memos for trivial reasons such as not applying for the Prime Minister's excellence awards, which he found disturbing. He was the returning officer in the Lok Sabha polls conducted earlier this year. Reportedly, the Chief Electoral Officer had ordered DNH administrator to withdraw a controversial notice issued to Kannan and sought an explanation from the officer.
He defined J&K crisis as state of emergency: Kannan's bachmate
Even, Kannan's batchmate, who chose to remain anonymous, told The Print, "He is aghast by the fact that the fundamental rights of a section of the Indian population have been revoked for [20] days, and nobody is asking a single question." They added, "He would keep saying it is by definition a state of emergency if fundamental rights are suspended in anticipation of a security threat."
'I'm okay being called anti-national for nation's sake'
When asked about being labeled an anti-national on social media, Kannan said, "But I'm okay being called anti-national for the sake of the nation." Kannan said he currently lives in a Government resthouse and has no savings. He told ieMalayalam.com, "I don't know where to go from here if I am asked to leave. My wife has a job. She's very supportive of me."
Government will evaluate resignation: Department of Personnel and Training official
Separately, expressing pride over Kannan's work, former IAS officer Anil Swarup tweeted, "Why does he choose to resign from a service, the IAS, that offers so much scope to serve the people; derive an enormous amount of satisfaction? He himself demonstrated what can be done." A senior official from the Department of Personnel and Training said the government will now evaluate the resignation.
Kannan went 'undercover' to conduct rescue/relief ops during Kerala floods
As DNH collector, Kannan remained "undercover" to actively participate in the rescue and relief operations during the devastating Kerala floods last year until a fellow officer revealed his identity. Representing DNH, he donated Rs. 1cr to the CM's relief fund. As a regional bureaucrat in Mizoram, he had also encouraged badminton player Pullela Gopichand to open 30 grassroots centres for training children in badminton.