Maha Shivratri 2020: All you need to know
Maha Shivratri 2020: All you need to know
Written by
Gogona Saikia
(PTI desk)
Feb 20, 2020, 03:36 pm
2 min read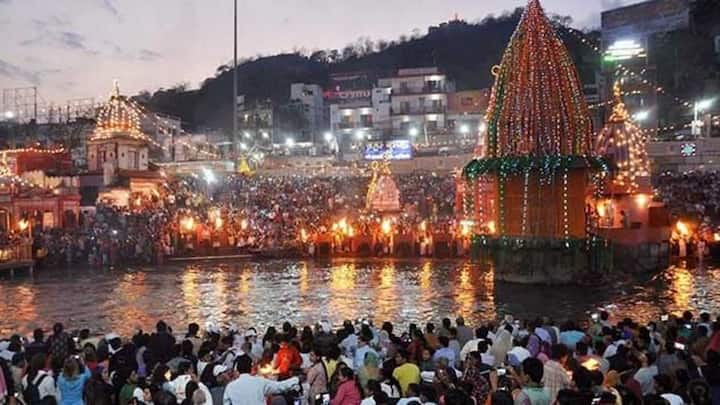 Tomorrow is Maha Shivratri, the most awaited day for devotees of Lord Shiva. Though Shivratri comes every month, Maha Shivratri, the "Grand Night" dedicated to the destroyer of evil, comes only once a year. Celebrations will begin tomorrow and continue till the day after. But why is it celebrated? And how? Here's all you need to know about the widely celebrated festival.
Why do we celebrate Maha Shivratri?
As with most Hindu festivals, there are many myths associated to this occasion. According to one legend, this was the day when Lord Shiva drank Halahal, a poison, to save the world. Another claims Shiva and Parvati got married on this day. Yet another says that on this day, Shiva performed the Tandava, a legendary dance symbolizing creation, preservation and destruction.
How do devotees mark the occasion?
There are two common ways to mark Maha Shivratri. One involves visiting one of India's 12 Jyotirlingams. Devotees can also choose to spend the day meditating, introspecting, fasting and observing stillness while chanting 'Om Namah Shivaya.' Ardent devotees stay awake the entire night praying to Shiva, called 'Jagaran.' Married women pray for their husbands' well-being, while unmarried women pray for a husband like Shiva.
Maha Shivratri a major occasion in Nepal too
Maha Shivratri is unique: unlike most Hindu festivals which are celebrated during the day, Maha Shivratri is marked in the night. It is widely celebrated in Nepal too. The Pashupatinath Temple and the Shiva Shakti Peetham draw thousands of devotees.