ISRO to provide connectivity to J&K, using heaviest rocket, 'Baahubali'
ISRO to provide connectivity to J&K, using heaviest rocket, 'Baahubali'
Nov 14, 2018, 12:44 pm
2 min read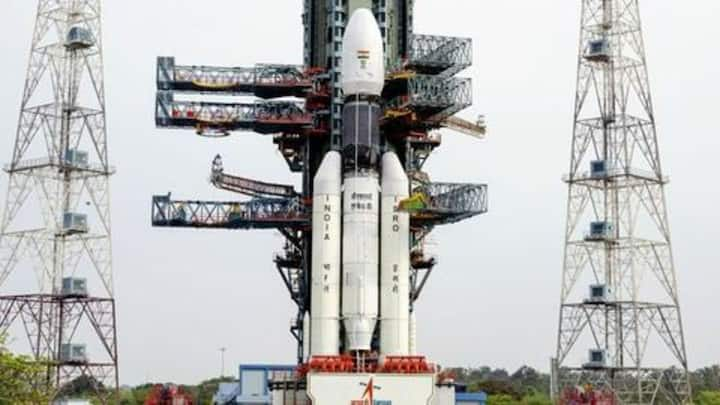 If weather conditions allow, ISRO's heaviest rocket, the GSLV Mk-III, dubbed 'Baahubali', will lift off from the Satish Dhawan Space Centre at Sriharikota on Wednesday. The launch, which is slated to be the GSLV Mk-III's second mission, will see the sophisticated GSAT-29 communications satellite launched into orbit. If the launch is successful, the GSLV Mk-III will be declared operational. Here's more.
The GSLV Mk-III is India's very own beast of burden
The GSLV Mk-III, which was developed over 15 years, saw its maiden mission in June this year, when it hauled the GSAT-19 communications satellite to space. The 640-ton, 43m tall rocket is India's most powerful, runs on an indigenously developed cryogenic engine, and is capable of carrying payloads of 4,000kg into the Geosynchronous Transfer Orbit, and 10,000kg into the Low Earth Orbit.
GSAT-29 will provide internet connectivity, and offer strategic advantages
The 3,423kg GSAT-29, Baahubali's payload for Wednesday's mission, is India's 33rd communications satellite. The satellite will help provide internet connectivity, especially to remote areas in the North East and Jammu and Kashmir. Additionally, the GSAT-29 has "unique" high-resolution camera on-board, specifically designed to help Indian defense forces track the movement of enemy ships in the Indian ocean.
Former Air Force Vice-Chief praises the Geo-Eye's capabilities
"This 'Geo-Eye' will be of significant strategic if not tactical importance. This is very welcome and necessary development by ISRO," said Air Marshall (retd) KK Nohwar, former Vice-Chief of the Indian Air Force and the current Director General Center for Air Power Studies, New Delhi.
Details about Wednesday's scheduled launch
The countdown for Wednesday's launch, scheduled at 5.08pm, began at 2.50pm on Tuesday. While ISRO is making preparations for the launch, the only concern is weather conditions, courtesy Cyclone Gaja. If the launch is successful, the GSLV MK-III will sling the GSAT-29 into the Geosynchronous Transfer Orbit just 16 minutes after lift-off. The satellite will then be lifted to the final Geo Stationary Orbit, 36,000km above the surface of the Earth.