First Train 18 scheduled to run on Delhi-Varanasi route
First Train 18 scheduled to run on Delhi-Varanasi route
Dec 23, 2018, 12:25 am
2 min read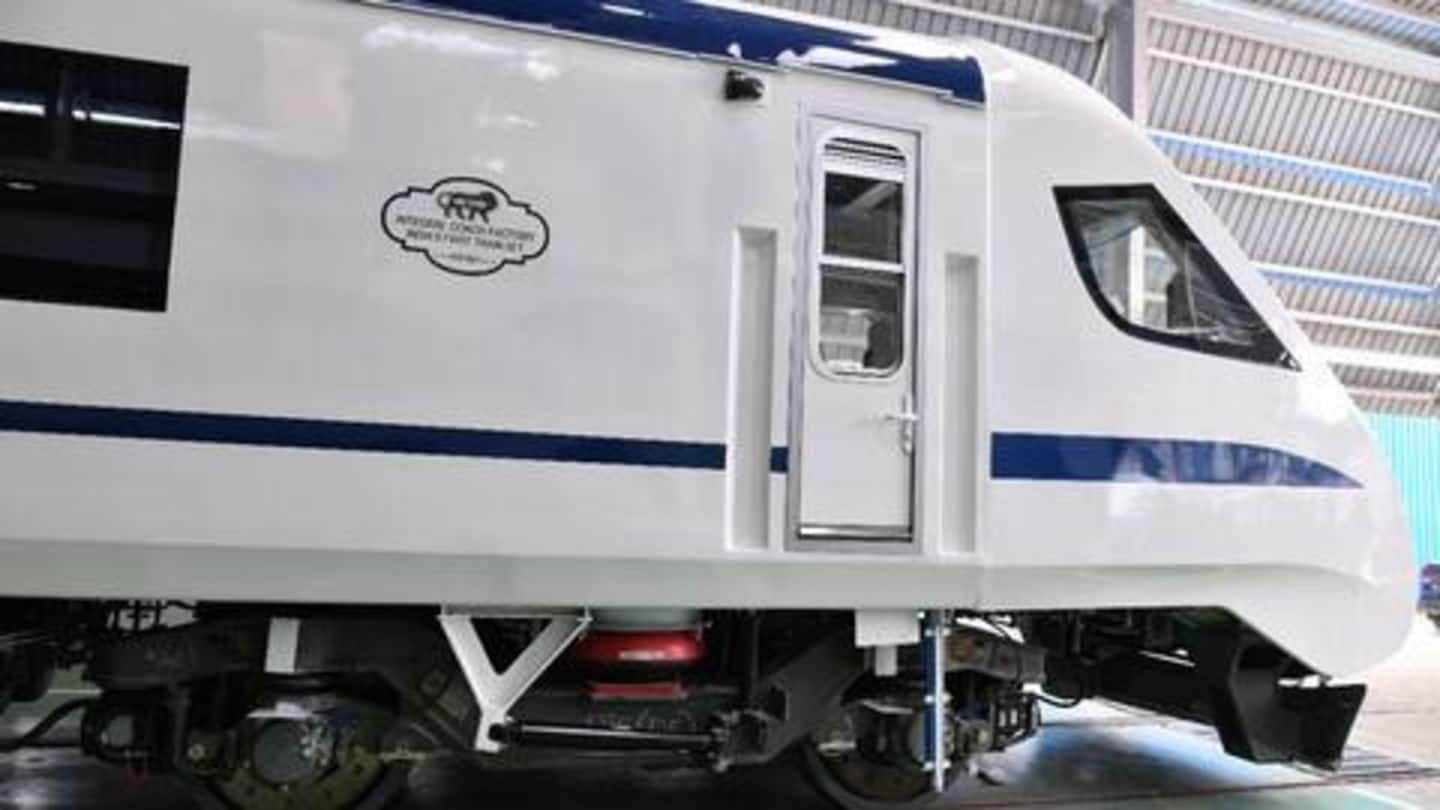 The first Train 18 will run between Delhi and Varanasi, on December 29, the Indian Railways said, in response to a query in the Rajya Sabha. The PM is likely to flag-off the train. The Minister of State for Railways, Rajen Gohain stated that 36 train set coaches have been planned to be manufactured during 2018-19 at the Integral Coach Factory, Chennai. Here's more.
Here's what the Minister said
"ICF has turned out one such rake of 16 train set coaches in October 2018 which was put on trials. The first Train-18 train is proposed to be introduced on Delhi-Varanasi sector," said Gohain.
Necessary performance tests and safety checks have been carried out
The Minister also clarified that Research Designs and Standards Organization (RDSO), Lucknow has conducted and completed the required performance tests and safety checks on the train. However, on Thursday, during its trial run between Delhi and Agra, the train was pelted with stones by some people, which resulted in damage to one of its window panes.
Here's why Train 18 is a breakthrough for Indian Railways
Train18 is India's first engine-less train. The state-of-the-art, indigenously built train, clocking a speed of 160 kmph, will be India's fastest train. An all air-conditioned chair-car train, it comprises 16 coaches including executive as well as non-executive classes. The total seat-count of the train stands at 1,128. The seats can be rotated 360 degrees, and can be aligned in the direction of travel.
The safety value of Train 18
A Train Management System in the driver's cabin ensures precise brake-control and automated controlling of the doors. The driver can even monitor the movement of passengers on the platform through CCTVs in his cabin, before closing the doors. Fitted with CCTVs in all coaches, the train features Emergency Talk-Back units, so that passengers can talk to the crew in case of any emergency.
In order to enhance passenger comfort, the train also comes with inter-connected fully sealed gangways, automatic doors with retractable footsteps, on-board Wi-Fi and infotainment facilities, GPS-based Passenger Information System, Modular Toilets with bio-vacuum systems, diffused LED lighting, and differently abled-friendly washrooms.