Nirmala Sitharaman announces Rs. 1.7 lakh crore package for poor
Nirmala Sitharaman announces Rs. 1.7 lakh crore package for poor
Mar 26, 2020, 02:15 pm
3 min read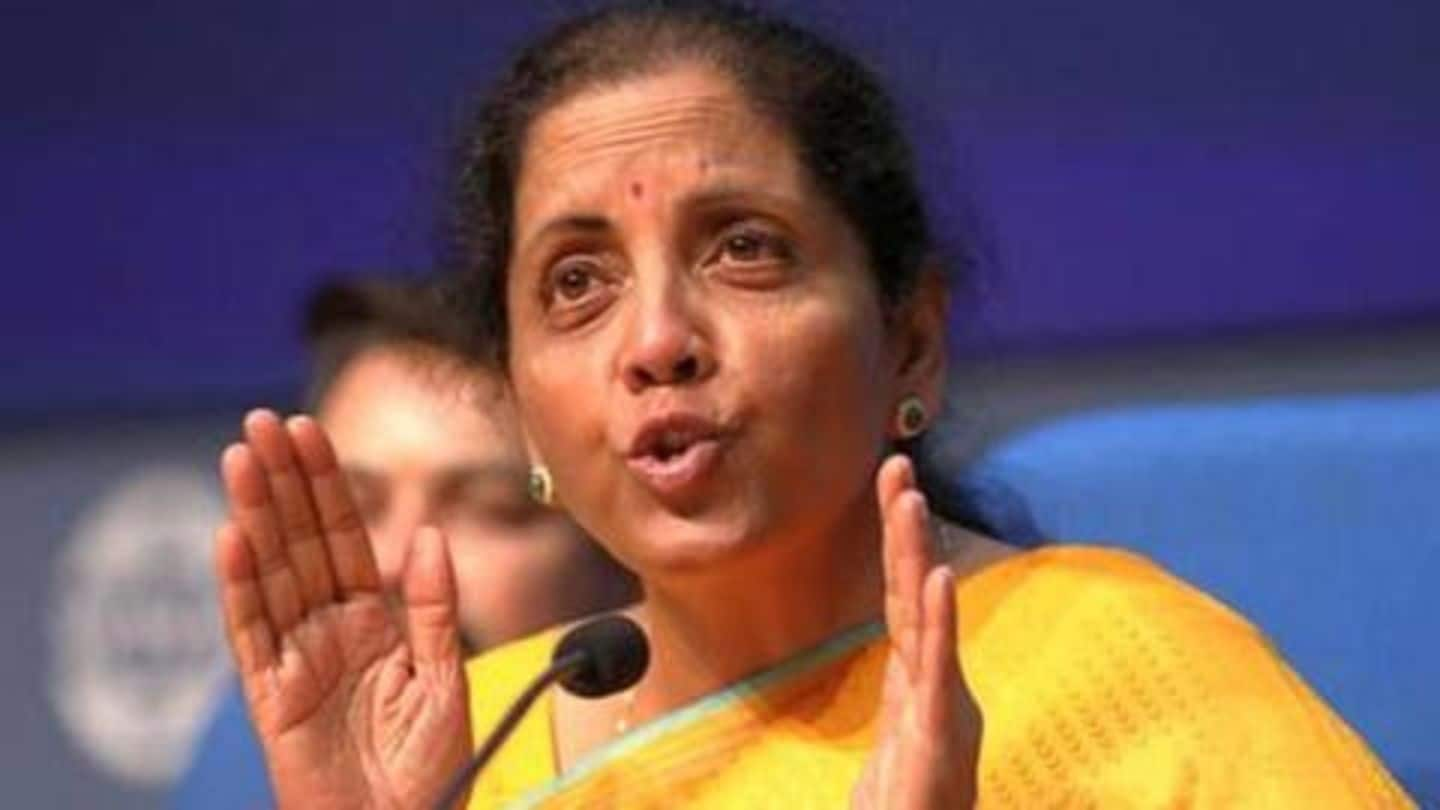 Union Finance Minister Nirmala Sitharaman addressed media on Thursday amid the coronavirus crisis and the lockdown that has been imposed in India for three weeks, starting Wednesday. She announced an economic package to help the downtrodden and migrant workers worth Rs. 1.7 lakh crore. Frontline workers, like doctors and nurses, will get Rs. 50 lakh insurance too for three months, she added.
Forntline professionals have been working selflessly
Sitharaman said the government, under Prime Minister Narendra Modi, doesn't want people to suffer or remain hungry. The underprivileged will be given cash and also measures related to food supply have been kept. Thanking the frontline workers, like doctors, nurses, ASHA workers, and sanitation personnel, Sitharaman said they were at high risk and were serving the nation, selflessly. We appreciate them, she said.
You can watch the video here
Poor will get additional wheat and rice: Sitharaman
The measures were announced for the next three months with Sitharaman hoping that things will get better by then. Sitharaman, who was accompanied by MoS (Finance) Anurag Thakur at the meet, said that 80 crore poor people, who make for 2/3rd of the population, will get an additional 5 kg wheat/rice, for free, in addition to the 5 kg they already get.
Farmers given cash support too
Further, they will also get 1 kg pulse of their choice, Sitharaman said. The poor will can avail of this facility in two installments. Saying that the government is mindful of farmers' suffering, the ministers declared that 8.69 crore farmers will immediately benefit through direct cash transfer. Installment of Rs. 2000 will be transferred in first week of April.
MNREGA wage was increased from Rs. 182 to Rs. 202
Apart from farmers, the DBT cash transfers will touch MNREGA, widows, pensioners, disabled, women with Jan Dhan accounts, women receiving Ujjwala scheme, self-help group women, organized sector workers (through EPFO), and construction workers. The wage of MNREGA was increased from Rs. 182 to Rs. 202 a day, in addition to the Rs. 2,000/worker additional income. This will benefit 5 crore families, the government said.
Government extended help to women, BPL families
The government has decided to give an ex-gratia of Rs. 1,000 (in two installments) for the next three months to elderly, widows and the 'divyangs' (specially-abled). Moreover, for the next three months, women Jan Dhan account holders will get Rs. 500/month a move, which the government said will help 20 crore women. 8 crore of BPL families will be given free cylinders.
Government will give EPFO contribution for smaller companies
The government will give EPFO contribution for both the employer and the employee (12% each), for the next three months. This applies to companies that have less than 100 employees. "The Provident Funds Scheme Regulation will be amended to allow the workers to draw up to 75%of the amount standing to the credit of a member or three-months wages, whichever is lower," Sitharaman said.
States should use funds to help construction workers
For construction workers, the government has asked states to make use of funds under the Buildings and other Construction Workers Act. "It has Rs. 31,000 crore in it. It has 3.5 crore registered workers. We intent to tell states to utilize this fund to provide assistance to workers," the Finance Minister said. The District Mineral Fund will be used for coronavirus testing, screening, etc.