#AmritsarTrainTragedy: 'Ravana Dahan' taking place at accident site for 20yrs
Last updated on
Oct 20, 2018, 12:24 pm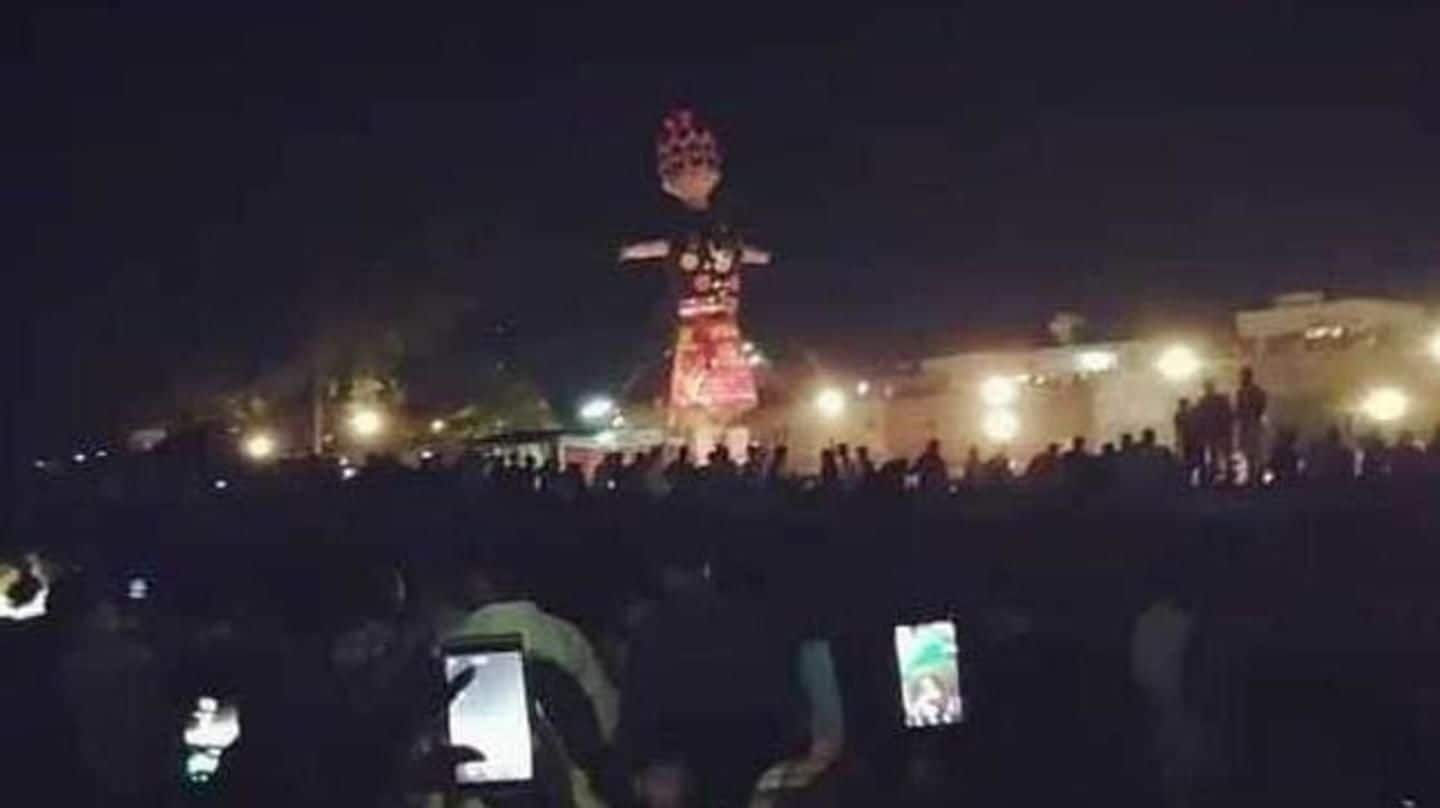 For over 20 years, people from adjoining villages would gather at the vacant plot at Joda Phatak near Amritsar, barely 50m from railway tracks, to witness the burning of Ravana effigy to celebrate Dussehra. However, yesterday night turned out to be a nightmare for the locals, after at least 61 revelers, who had spilled onto railway tracks, were mowed down by a train.
Resident claims people didn't hear train because of bursting firecrackers
Fifty-year-old resident Jaswant said the Ravana effigy is burnt at the plot, while the Ramlila event was organized at a good distance from the tracks. Jaswant claimed people didn't hear the horn of the train coming from Jalandhar as due to the bursting of firecrackers.
No such incident happened earlier: Resident
Before the Jalandhar train that mowed down the revelers, two trains passed through the tracks, but they slowed down, Jaswant claimed. Locals said the accident took place around 7:10pm when tracks were packed with people watching the burning of Ravana effigy. "Ravana effigy is being burnt at this plot for over 20 years, but no such incident has happened earlier," Balwikdar, another resident, said.
61 dead, 72 injured as train mowed down Dussehra revelers
At least 61 people were killed and 72 injured yesterday evening after a crowd of Dussehra revelers that spilled onto railway tracks while watching the burning of Ravana effigy was run over by a train. The train was coming from Jalandhar when the accident occurred at Joda Phatak, where at least 300 people were watching 'Ravana Dahan' at a ground adjacent to the tracks.