RS passes UAPA Bill seeking to designate individuals as terrorists
RS passes UAPA Bill seeking to designate individuals as terrorists
Aug 02, 2019, 02:39 pm
2 min read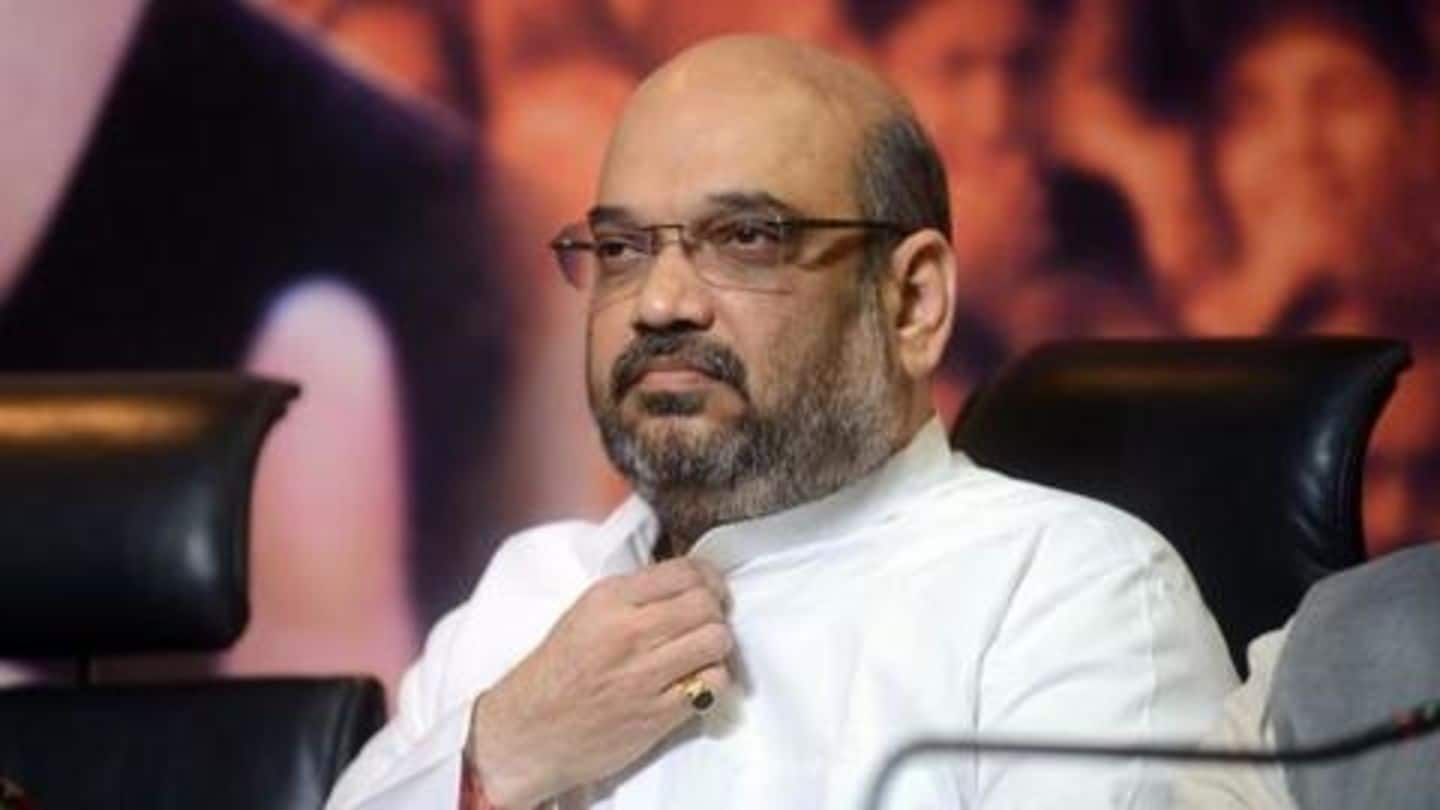 On Friday, the controversial Unlawful Activities (Prevention) Amendment Bill was passed in Rajya Sabha, amid protests from the Opposition. The Bill, which was tabled in the Parliament by Union Home Minister Amit Shah, cleared Lok Sabha on July 24. While Centre claims the Bill will help in curbing terrorism, Opposition parties opine it can be misused to target minorities. Here are the finer details.
A bit about the amendment which caused an uproar
The Bill, which was first introduced by Shah in Parliament on July 8, amends the Unlawful Activities (Prevention) Act, 1967. The Act allowed Centre to designate an organization as a "terrorist organization" if it commits/participates in acts of terrorism or prepares for terrorism. With the new Bill, the same grounds can be used to designate an individual as a "terrorist".
We always supported UAPA amendments, said Shah
Speaking in favor of the Bill in the Upper House, Shah said, "When we were in opposition, we supported previous UAPA amendments, be it in 2004, '08 or '13 as we believe all should support tough measures against terror." He added terrorism doesn't have any religion, and it is against humanity in general. Notably, the Opposition wanted to send the Bill to select committee.
Majority voted against sending Bill to select committee
However, Rajya Sabha rejected the Opposition-sponsored motion to send the Bill to a select committee. 104 MPs voted against sending it to the said committee, and only 85 voted in its favor. Finally, it was passed as it got 147 AYES and 42 NOES.
Chidambaram asked why label individuals; Shah replied why not?
Meanwhile, former Finance Minister P Chidambaram asked why should an individual be designated as terrorist, when the Act allows Centre to label organizations as "terrorist organizations". On this, Shah replied till how long will organizations be labeled. "It is because we ban one organization, another one comes up by the same individuals. Till when will we keep banning organizations," Shah asked.
What happened during Emergency, said Shah when asked about misuse
On concerns that the law could be misused, Shah asked Congress to look into its past. "What happened during Emergency? All media was banned, all Opposition leaders were jailed. There was no democracy for 19 months, and you are accusing us of misusing laws," he said. He said four-level scrutiny has been provided to ensure no human rights are violated.
Can understand why Digvijaya Singh is angry: Shah
HM Amit Shah: Digvijaya Singh ji seems angry, it is natural, he just lost elections...he said 'in 3 cases of NIA no one was punished.' I will tell you why, because earlier in these cases political vendetta was doneattempt was made to link a particular religion to terror #UAPA pic.twitter.com/h1VI1AIhYh

— ANI (@ANI) August 2, 2019