After a day of relief, Delhi air quality deteriorating again
After a day of relief, Delhi air quality deteriorating again
Written by
Shiladitya Ray
Jan 23, 2019, 02:06 pm
2 min read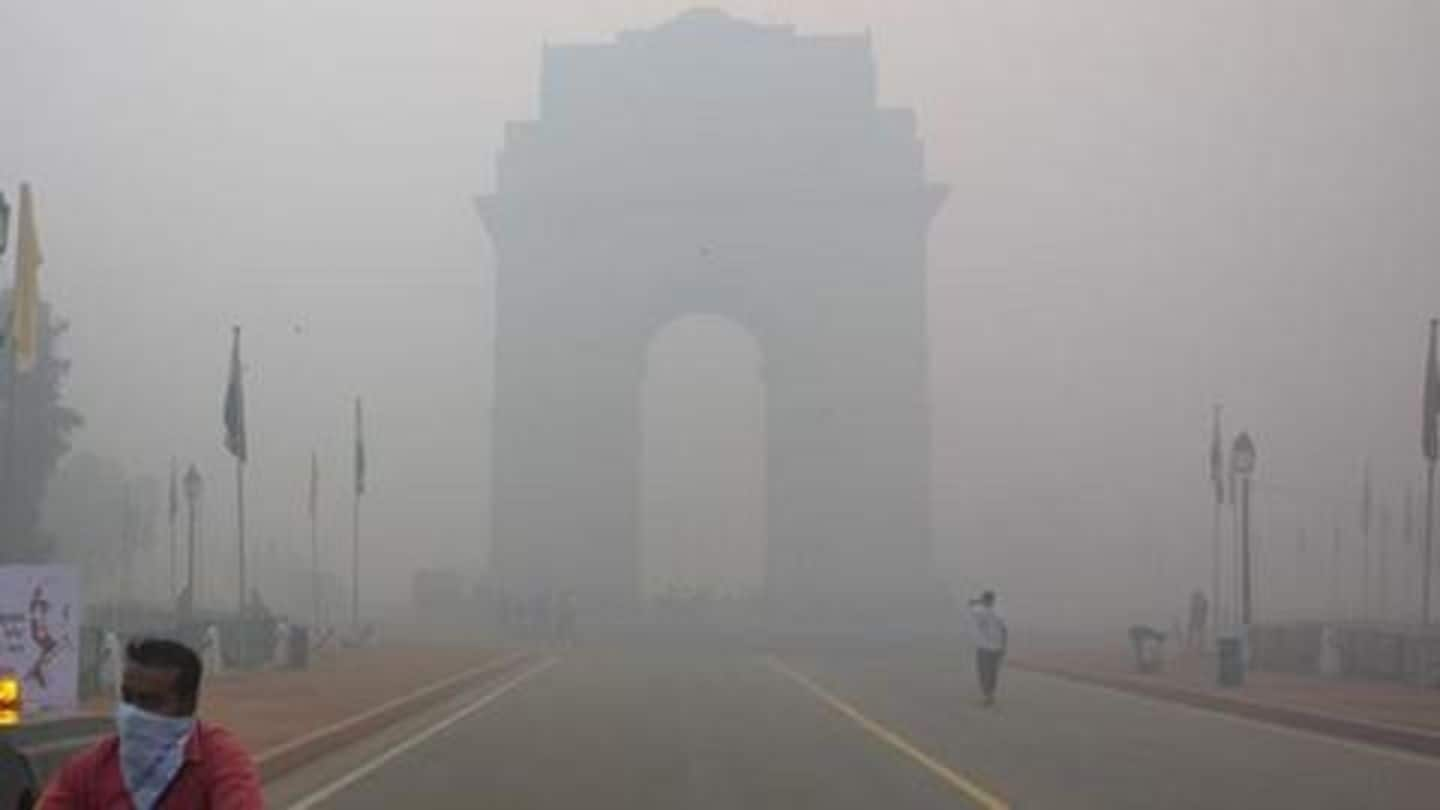 A day after heavy rains and hailstorms lashed Delhi and washed away some of the air pollution, air quality in the national capital has started deteriorating yet again. Following the rains on Tuesday, air quality in Delhi had improved to 'moderate' - the best air quality the capital had seen since October last year. Here are the details.
Tuesday's rains and hailstorms had severely disrupted Delhi traffic
On Tuesday morning, heavy rains and hailstorms lashed Delhi, severely disrupting rush hour traffic in the national capital. The downpour left many stretches of the national capital waterlogged, prompting police to issue advisories to commuters. Airlines, too, advised departing passengers to leave for the airport keeping some time in hand.
AQI in Delhi has entered the 'unhealthy' category again
Despite the air quality index (AQI) in Delhi entering the 'moderate' category on Tuesday, Wednesday saw air quality deteriorate across most parts of Delhi. AQI, depending on the locality, ranged between 'unhealthy' and 'very unhealthy' on Wednesday. However, Delhiites will be hoping for relief as more rains are predicted to hit the city in the coming days.
Light rain throughout the week could provide some relief
According to the India Meteorological Department (IMD), light rains are expected in Delhi-NCR throughout the week, and temperatures in the city are expected to drop further. With cloud cover expected to clear over the weekend, the IMD has predicted that temperature in the national capital will range from a minimum of five degrees Celsius to a maximum of 19 degrees Celsius.
What is causing the inclement weather?
For those interested, the bleak, wet weather in Delhi-NCR and some other parts of north India is the result of a western disturbance that peaked on January 21, causing a cyclonic circulation over Rajasthan. However, the IMD has said that January typically sees the maximum western disturbance events, and such weather resultant of the events is "nothing unusual".