Childhood revived: You can soon board a train to Malgudi
Childhood revived: You can soon board a train to Malgudi
Written by
Monalisa Mahanta
Edited by
Pallabi C Samal
Mar 08, 2019, 12:15 am
2 min read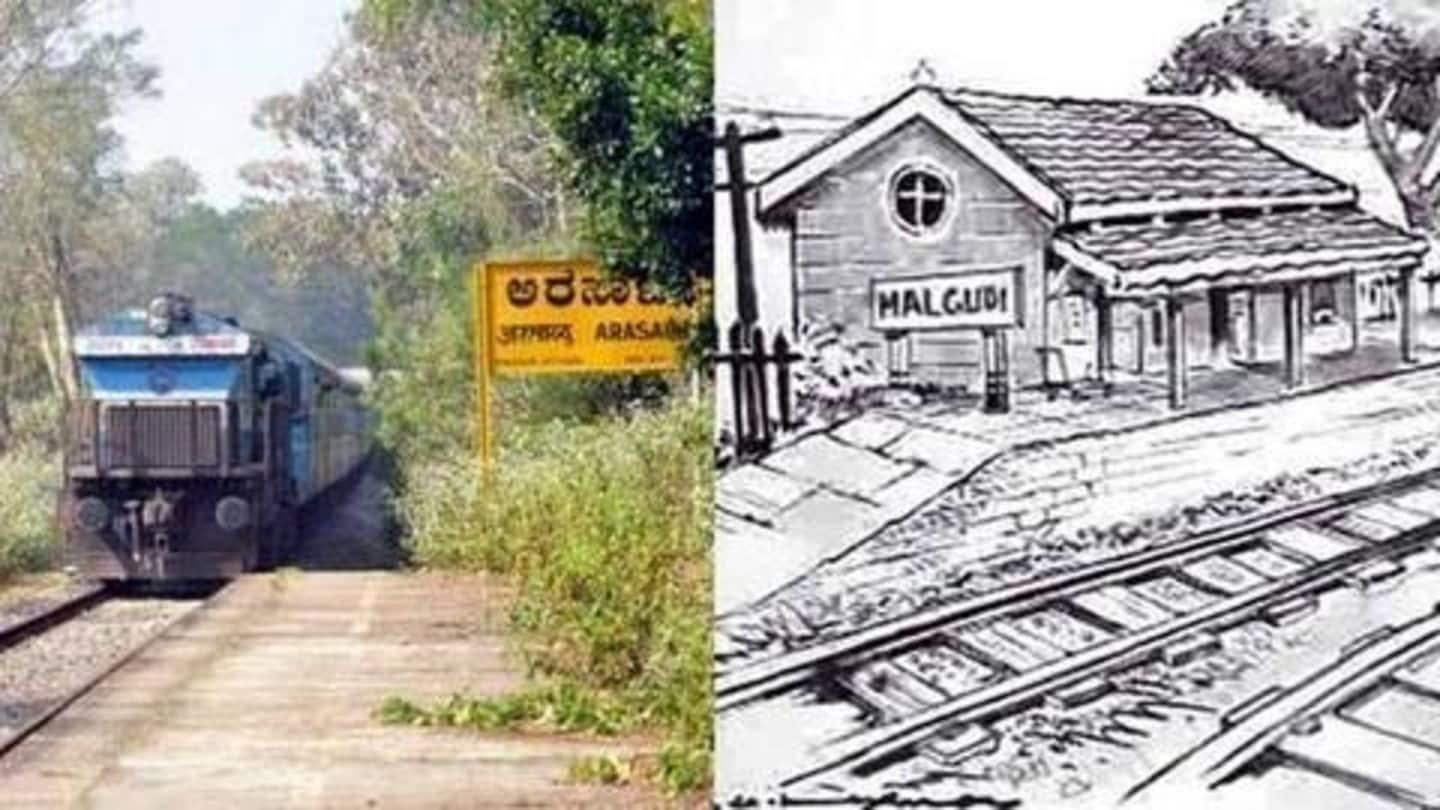 Malgudi Days' fans, rejoice! Because, Karnataka's Arasalu railway station in Shivamogga is set to be renamed as Malgudi railway station by the Indian Railways. It is a tribute to director-actor Shankar Nag's well-liked television series - Malgudi Days, whose few scenes were shot at the old Arasalu railway station. Malgudi Days, the TV series, was based on RK Narayan's short story collection.
'Malgudi Days': Tales of innocence and moral values
Malgudi Days series was an adaptation of heartening short stories located in an imaginary town named Malgudi, written and published in 1943 by noted novelist RK Narayan. It gained popularity as a TV show in the year 1986. It won many hearts as tales of innocence were narrated in a simple manner, besides inculcating moral values in a child's mind.
Locals demanded renaming Arusalu railway station to Malgudi
Shivamogga MP BY Raghavendra said that the locals raised a request to rename Arusalu railway station after Malgudi Days, after which the proper process was followed. E Vijaya (DGM), South Western Railways, throwing light on how renaming stations is done, said, "For changing station names, if we receive requests from the public or any elected representative, first we have to approach the state government."
'These are evergreen memories', said Swami from 'Malgudi Days'
"Then once the state government approves it, the Railway Ministry takes a decision," Vijaya further explained. Master Manjunath, who played Swami in the television series, recalled those days and said, "Arasalu railway station was perfectly suited to recreate British-era scenes. Every morning we rushed there to record two shots, one for the English version and another for Hindi. These are evergreen memories."
Arasalu's old station to be turned into a museum?
The Indian Railways also plans to transform Arasalu's old station into a railway museum, as it is in a dilapidated state. The new station (Malgudi railway station) will be remodeled at a cost of Rs. 1.3 crore, sanctioned by the Railways.