300 flight passengers skip mandatory COVID-19 tests at Silchar airport
300 flight passengers skip mandatory COVID-19 tests at Silchar airport
Written by
Siddhant Pandey
Apr 22, 2021, 03:30 pm
2 min read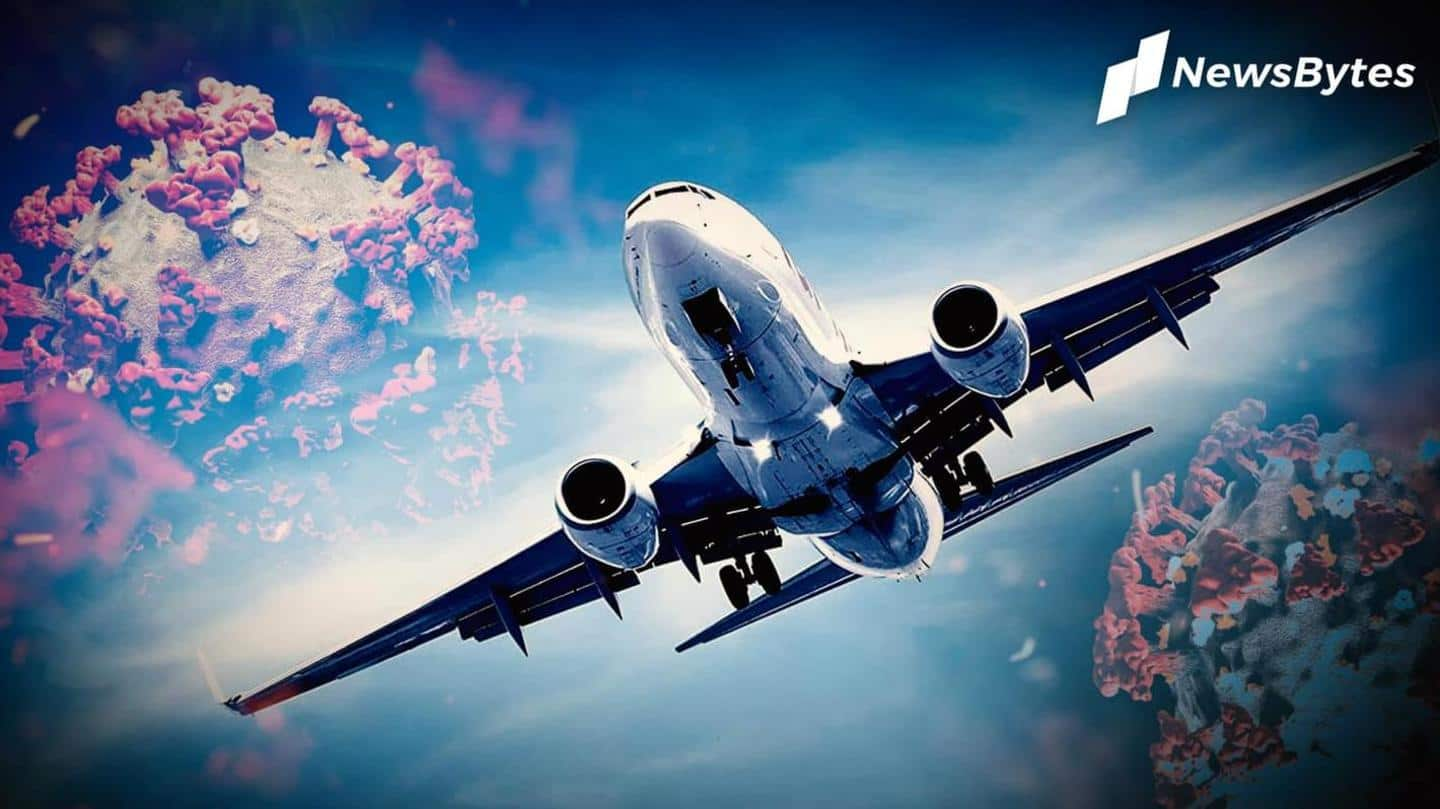 Around 300 flight passengers are said to have fled mandatory testing for COVID-19 after they landed at the Silchar airport in Assam on Wednesday. Authorities are now trying to trace the concerned individuals and will proceed to take legal action against them. As part of efforts to contain the second wave of COVID-19, all incoming passengers are meant to undergo virus tests in Assam.
'189 took test, 6 were positive, 300 went away'
Sumit Sattawan—Additional Deputy Commissioner (ADC), Health, Cachar district—told The Indian Express, "On Wednesday, 690 people landed at Silchar...A total of 189 took the test—out of which six tested positive." Some were exempted as they were transit passengers traveling to other states, he said, adding that around 300 passengers "went away." Another officer said they did not wish to get tested and "literally ran away."
Rapid Antigen Test, RT-PCR test mandatory on arrival
According to the state government's regulations, all incoming passengers are meant to undergo Rapid Antigen Test and RT-PCR tests on arrival. Since the Silchar airport is small, the mandatory testing was being conducted at the nearby Tikol model hospital. The passengers are taken to the facility via buses provided by the administration or private vehicles after giving an undertaking and vehicle/driver details, Sattawan said.
Still investigating what exactly happened: ADC Sattawan
Sattawan also told the publication, "Regarding how they ran away and other details, we are still investigating what exactly happened," adding that all passengers who skipped testing would be traced. Currently, the police are tracing the passengers and legal action will be taken thereafter. "Cases will be registered under relevant sections," the officer further said.
Cachar district reported 48 new cases yesterday
Assam had reported a total of 1,665 new cases on Wednesday, out of which, 48 new cases were detected in the Cachar district alone. The state has 9,048 active cases, while 1,150 patients have died. Notably, to stem the spread of COVID-19, the state government had introduced new curbs on Tuesday, including the closure of all markets, shops, and restaurants by 6 pm.