RSS-run Karnataka school stages play where students 'demolish' Babri Masjid
RSS-run Karnataka school stages play where students 'demolish' Babri Masjid
Written by
Siddhant Pandey
Dec 16, 2019, 06:53 pm
3 min read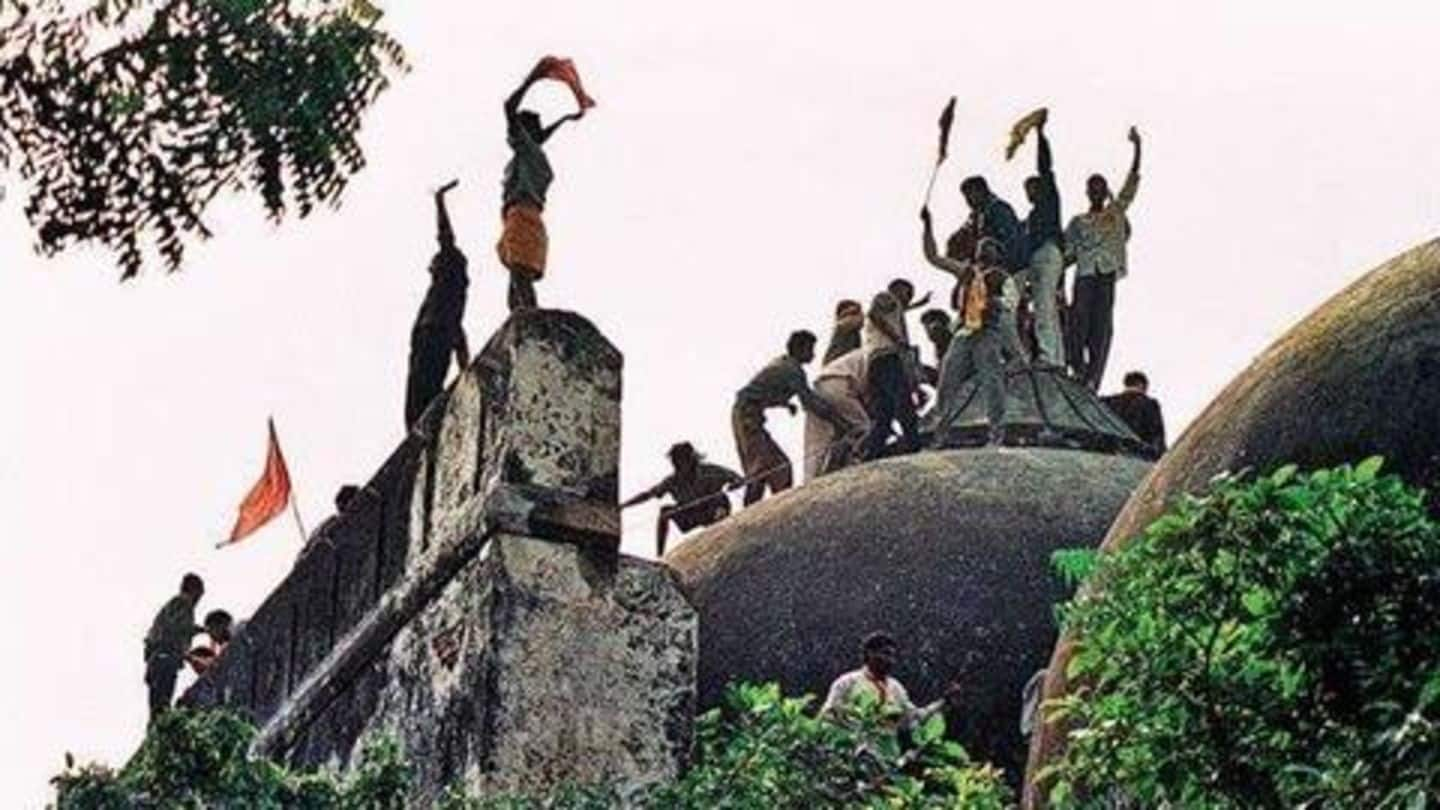 Over a month after the Supreme Court ended the decades-old Ayodhya land dispute case, a school in Karnataka staged a play that re-enacted the 1992 demolition of Babri Masjid. After taking down the make-believe monument while chanting 'Shree Ram Chandra Ki Jai' and 'Bharat Mata ki Jai', the students proceeded to stand in formation depicting a Ram Mandir. Here are more details.
DV Sadananda Gowda, Kiran Bedi chief guests at event
According to The News Minute, the event was a School Day function that took place on Sunday at the Sri Rama Vidyakendra High School in Dakshina Kannada district's Kalladka. Union Minister DV Sadananda Gowda and Puducherry Governor Kiran Bedi were Chief Guests at the event and several ministers from Karnataka including H Nagesh and Sashikala Jolle were in attendance.
With enthusiasm, Hanuman bhaktas bring down Babri structure: Play narrator
Reportedly, as part of the play, students of Class XI and XII re-enacted the demolition of the monument, while hailing Ram, Sita, and Hanuman. Meanwhile, a narrator said, "They start demolishing the structure with anything they can get their hands on. With enthusiasm, Hanuman bhaktas with Hanuman's anger, they bring down Babri structure. Bolo Shri Ramachandra ki, Jai!"
You can watch the clip here
Another one the school children made was of the proposed Shri Ram Mandir at #Ayodhya. All such formations enabled the school ensure all of its 3800+ Students participate in the annual festival of the school, Sri Rama Vidya Kendra, Kalladka Village, near Mangalore. @PTI_News @ANI pic.twitter.com/JEZLCdUTfd

— Kiran Bedi (@thekiranbedi) December 16, 2019
School defends move; says simply depicted historical events
Meanwhile, school President, Satish Bhat Shivagiri, defended the performance saying there was nothing communal about the event as they were only depicting the developments of the Babri Masjid demolition. RSS leader Kalladka Prabhakar Bhat, who owns the school, told TNM that they were depicting "historical events." Bhat added that Babri Masjid was "not a mosque." He said, "It was just a building."
SC said Babri demolition was wrong; we disagree: Bhat
Bhat went on to say, "Even though the Supreme Court has said that what happened in Babri was wrong, we have questioned that part of the judgment itself. We cannot accept everything that is said in the judgment. I don't agree with it."
Wasn't there when play was enacted: Gowda
When asked about his stand on the communally-charged play, Union Minister Sadananda Gowda said he arrived late and must have missed the play. He said, "I don't know. I was not there when the play was enacted. I arrived at the school only at 7:30 pm and I think it was over by then. I have to know more about this before commenting."