Ayodhya hearing to enter final stage today, Section 144 imposed
Ayodhya hearing to enter final stage today, Section 144 imposed
Oct 14, 2019, 10:36 am
3 min read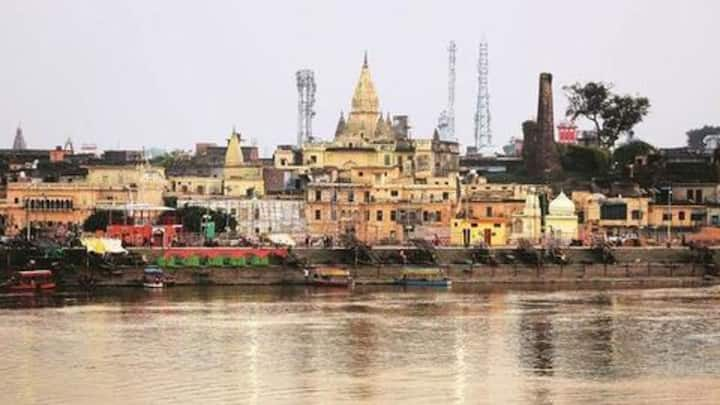 As the proceedings in the crucial Ayodhya case is all set to enter its final leg on Monday, the administration of the Uttar Pradesh town imposed Section 144 to deal with tensions. A constitutional bench of Supreme Court, headed by Chief Justice of India Ranjan Gogoi, began daily hearings on August 6, after mediation failed. After a week-long Dussehra break, proceedings will resume.
Context: What is the Ayodhya case all about?
The case pertains to 2.77 acres of land in the temple town, where a 16th-century Babri Masjid stood. Hindus believe Lord Rama took human form at the exact spot. In 1992, the mosque was demolished and in 2010, the Allahabad High Court divided it equally among three parties- Sunni Waqf Board, Ram Lalla, and Nirmohi Akhada. Thereafter, all parties approached SC.
After mediation failed, SC took up the case
After being stuck in SC for years (14 pleas have been filed in the apex court), the case finally caught pace earlier this year. The five-judge bench referred the dispute for mediation, saying it wants to give "healing a chance". A three-member panel headed by retired SC judge FMI Kalifulla failed to bring all parties on one page, making way for daily proceedings.
Arguments will be completed this week
The bench, also comprising Justices SA Bobde, SA Nazeer, Ashok Bhushan, and DY Chandrachud, had said the arguments should be wrapped up by October 17, a day ahead of the schedule. The Hindu side has completed its arguments and the Muslim team will resume theirs today. The judgment will be pronounced before November 17, the day when CJI Gogoi retires.
To adhere to deadline, SC started devoting more time
In case, the apex court fails to give judgment before CJI Gogoi's retirement, the entire process will restart again. In fact, to meet the deadline it set for itself, the bench sat for an extra hour from September 23.
Meanwhile, administration has put curbs in Ayodhya
As the sensitive case nears its climax, the administration prepared itself to deal with any violent fallout of the upcoming verdict. District Magistrate Anuj K Jha imposed Section 144 in Ayodhya, and it will remain in place till December 10. Jha revealed that restrictions have been in force since August 31, but the latest order covers "a couple of points" which were missing earlier.
Boating and sale of firecrackers stopped in Ayodhya
As per the latest order, unmanned aerial vehicles can't fly without permission. The administration has also stopped boating and put a ban on the sale/manufacture of firecrackers. Further, the order states that shops and godowns can function only after permission from authorities, that too in specific areas. Interestingly, VHP leaders and Ayodhya seers had sought "permission" to "celebrate Diwali" at the site.
You can read the order here
I must add that already there is another order in force since 31.08.2019 covering aspects of unlawful assemblies and undesirable activities. The order dated 12.10.2019 has been issued to cover a couple of points which were not there in the earlier order. https://t.co/4acy0wmqjD

— Anuj K Jha (@anujias09) October 13, 2019