Supreme Court aims for October 18 to conclude Ayodhya hearings
Supreme Court aims for October 18 to conclude Ayodhya hearings
Sep 18, 2019, 02:08 pm
3 min read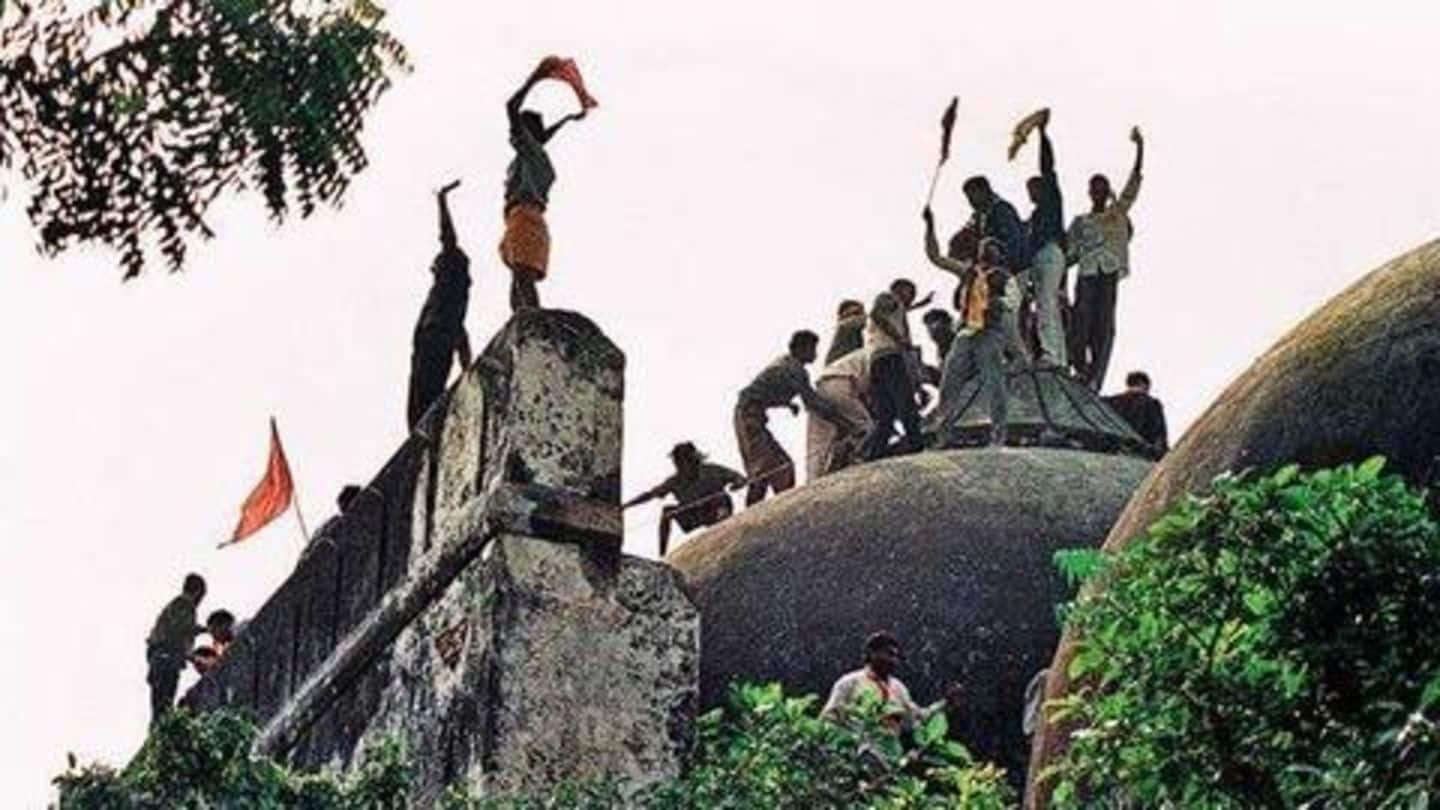 The Ayodhya dispute, lying in the Supreme Court for years now, could be solved soon, giving a much-needed respite to countrymen. A bench of the top court, led by Chief Justice of India Ranjan Gogoi, on Wednesday commented that the hearings should get over by October 18. The court also said mediation in the conflict can carry on side-by-side. Here are the latest developments.
Why is Ayodhya case such a big deal?
The Ayodhya case, which has large socio-political implications, pertains to 2.77 acres of land in the temple town of Uttar Pradesh. In 2010, the Allahabad High Court divided the land equally among three parties- Nirmohi Akhada, Sunni Waqf Board, and deity Ram Lalla. The verdict came after the 1992 Babri Masjid demolition, which sparked widespread riots, and the "displeased" parties approached the SC.
SC started daily hearings after mediation failed
Earlier this year, the top court referred the case for mediation and formed a three-member panel, headed by retired SC judge FMI Kalifulla. Months after talking to all three parties, the panel, also including lawyer Sriram Panchu and Sri Sri Ravi Shankar, failed to bring them on the same page. Thereafter, SC began daily hearings in the case from August 6.
Mediation can continue but it will remain confidential: SC
On mediation, the bench said it can continue if the parties want to. The proceedings, like earlier, will remain confidential. The bench arrived at this conclusion after the panel submitted a memorandum seeking directions on what it should do about the letters it received. Apparently, the Sunni Waqf Board and Nirvani Akhara want the mediation to restart.
Hearing is at an advanced stage, won't stop: CJI Gogoi
"The hearing is at an advanced stage, it will continue. But parties are free to resort to mediation simultaneously, to resolve the dispute," commented CJI Gogoi. If there is any settlement, the panel will put it in front of the bench.
CJI Gogoi set a deadline for October
Notably, all the Hindu parties finished their arguments in 16 days, and the Muslim side is yet to do so. SC has asked all the parties to submit a schedule for their arguments. "Let's make an effort to conclude the same by October 18," CJI Gogoi said, adding that if needed court will have special hearings on Saturdays, or dedicate one more hour everyday.
CJI Gogoi might sign verdict before he retires
Interestingly, CJI Gogoi retires on November 17. If the hearings conclude by the aforementioned date, the bench will have a month to frame its verdict. In case the hearings don't end, the entire process will have to be restarted after CJI Gogoi exits the office.