Woman gives birth to baby girl in a flight mid-air
Woman gives birth to baby girl in a flight mid-air
Written by
Nikita Gupta
(Sourced from PTI)
Mar 17, 2021, 02:06 pm
2 min read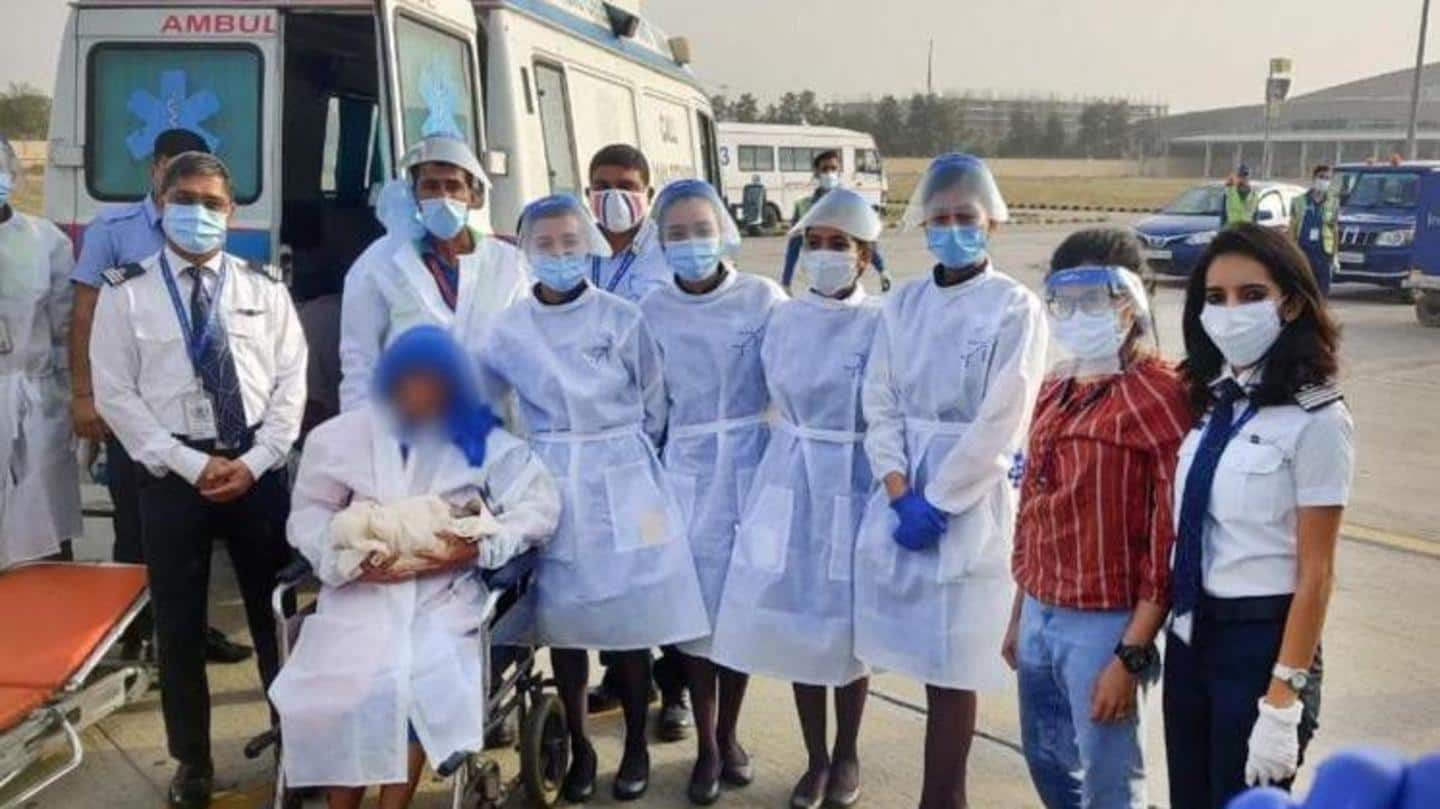 A baby girl was born mid-air on-board IndiGo's Bengaluru-Jaipur 6E 469 flight on Wednesday morning with the help of the cabin crew and a doctor, according to an airline statement. "The baby was delivered with the help of the IndiGo crew, effectively assisted by Dr. Subahana Nazir, traveling with us on the same flight," a statement by the airline said.
Baby girl and mother are stable and healthy
Jaipur Airport was immediately informed to arrange for a doctor and an ambulance on arrival. "Both the baby and mother are stable," the statement mentioned. The flight departed from Bengaluru around 5:45 am and landed in Jaipur around 8 am. Dr. Nazir, who helped deliver the baby, was welcomed into the arrival hall and given a Thank You card by the IndiGo Jaipur staff.
Doctor given a 'Thank You' card for her help
Baby girl 👧🏻 born onboard @IndiGo6E flight 6E 469 from Bengaluru to Jaipur!

Baby delivered with the help of IndiGo crew Dr Subahana Nazir who was travelling on the flight.

Dr Nazir was welcomed at Jaipur airport with a Thank You card later by IndiGo staff. #GoodNews pic.twitter.com/x1SRCcXnve

— Poulomi Saha (@PoulomiMSaha) March 17, 2021
Baby boy was delivered on an IndiGo flight last year
The airline went through a similar experience in October last year when a woman delivered a premature baby boy on-board an IndiGo flight traveling from Delhi to Bengaluru. Captain Sanjay Mishra, the pilot, later revealed that they considered making an emergency landing but thankfully, there were two senior doctors in the flight who helped deliver the baby.