Before Ayodhya verdict, CJI Gogoi meets top UP officials
Before Ayodhya verdict, CJI Gogoi meets top UP officials
Nov 08, 2019, 02:26 pm
3 min read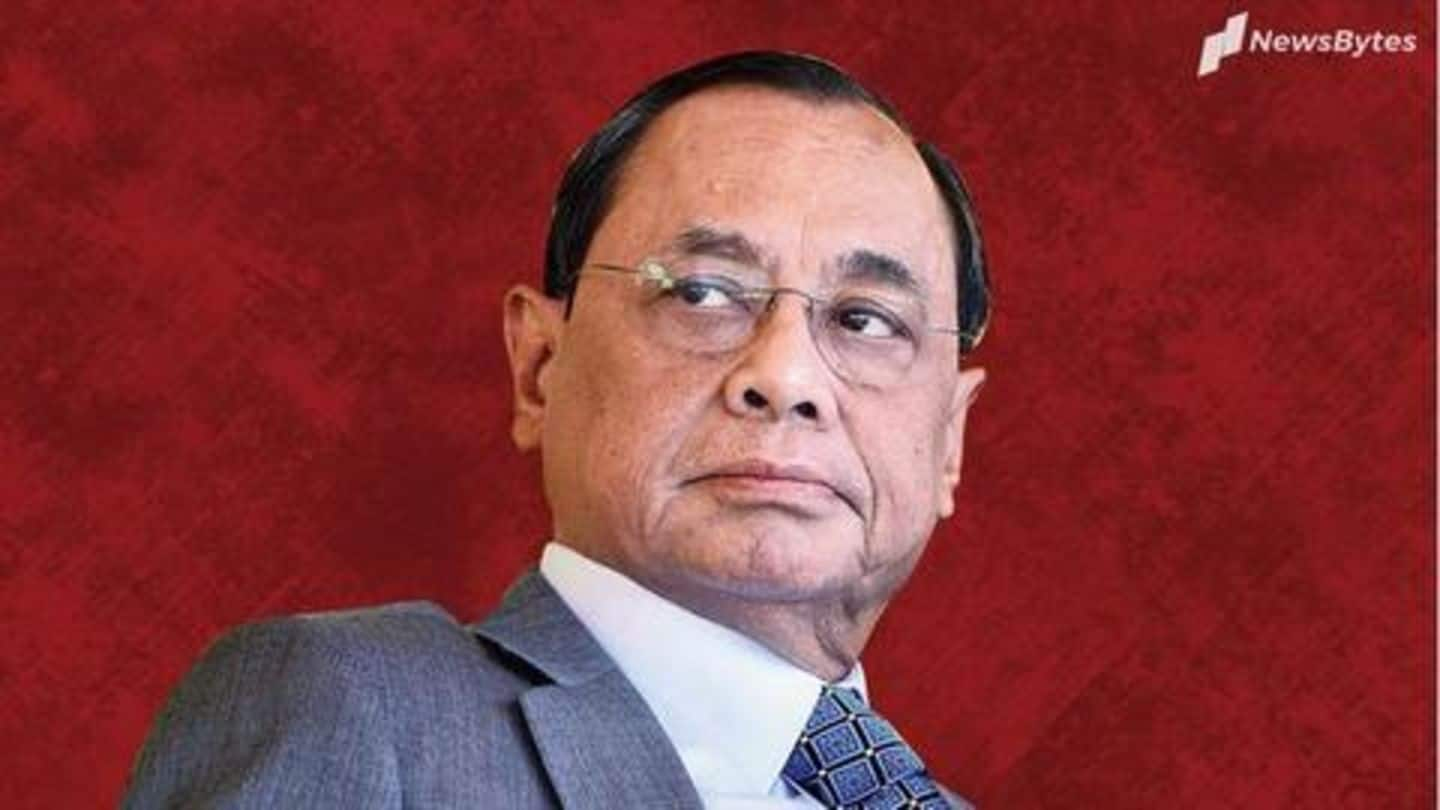 In a few days from now, the verdict of the sensitive Ayodhya case will be out and obviously, the temple town is already on tenterhooks. To assess the preparedness and law and order situation, Chief Justice of India Ranjan Gogoi met senior officials of Uttar Pradesh on Friday. The Supreme Court verdict is expected to be out before November 17. Here are more details.
Lying in SC for years, Ayodhya-case might get solved soon
The 133-year-old title suit, concerning 2.77 acres of land, was heard by a five-judge constitutional bench for nearly 40 days from August to October. The bench was hearing petitions filed by Sunni Waqf Board, deity Ram Lalla, and Nirmohi Akhada, challenging the 2010 order of Allahabad High Court, in which the plot was divided equally. To recall, mediation in the sensitive case also failed.
UP chief secy, police chief met CJI at his office
Considering that the Babri Masjid-Ram Mandir issue sparked countrywide riots in 1992, the government isn't willing to take any chances. And the judiciary too, wants to know about all the steps taken. Hence, Uttar Pradesh Chief Secretary Rajendra Kumar Tiwari and police chief Om Prakash Singh met CJI Gogoi at his chamber in Supreme Court and apprised him about the on-ground situation.
In fact, Adityanath also met officials to discuss the same
Last night, UP Chief Minister Yogi Adityanath also met officials in capital Lucknow to understand the situation. The review meeting went on for three hours, and by the end of it, the BJP leader asked officials to keep two helicopters at standby. One aircraft will be stationed in Lucknow and another one in Ayodhya to deal with any fallout of the sensitive verdict.
Officials have been directed to maintain peace at all cost
Further, all senior district officials of UP have been ordered to visit villages and small towns. They will camp at "vulnerable spots" and hold meetings to ensure peace is maintained. Adityanath also directed officials to keep an eye on social media and take action against those who try to stir trouble. Over the coming days, processions will be clamped down upon and hate-speech monitored.
Meanwhile, PM Modi asked BJP leaders to avoid unnecessary comments
Earlier, Prime Minister Narendra Modi also directed all BJP leaders to not make unnecessary comments after the verdict comes out. He asked politicians to not see the outcome through a prism of "victory or defeat". BJP Working President JP Nadda has also asked cadre to not say anything till PM Modi and Home Minister Amit Shah reveal their stand on the matter.