#FoodBytes: 5 places in Delhi for desi, delectable street food
#FoodBytes: 5 places in Delhi for desi, delectable street food
Aug 22, 2018, 11:48 pm
3 min read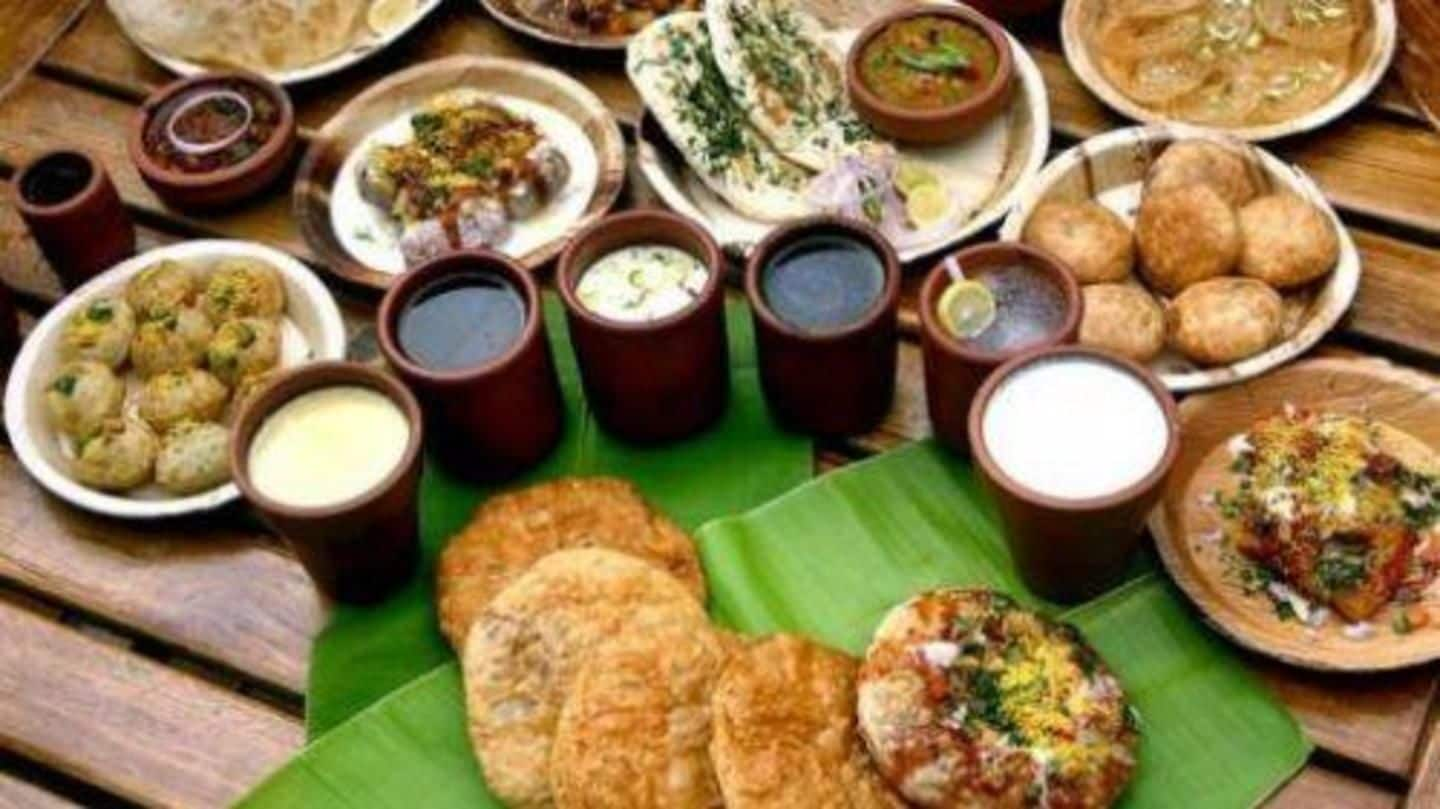 Delhi is as much India's food capital as otherwise. With the best possible amalgamation of cuisines from all over the country, influenced by the vast cultured population that reside there, it is a foodie's heaven. Offering the best of kebabs, curries, chaats, kachoris, dosas, Delhi undeniably spoils you for choice. Here, we list 5 must-visit areas for Delhi's desi and delectable street food.
No less than a pilgrim for food lovers
Heading to the holy giant-mosque of Jama Masjid, and coming back unhappy just can't happen. In the Old-Delhi area, all around Jama Masjid, there are hundreds of food-stalls and humble shops known for their mouth-watering meat dishes. There, you get the best biryanis, a wide range of delicious kebabs, keema samosas, and butter chicken. If stomach permits, go for the amazing Jalebis, Shahi Tukda.
DU's North campus is truly a foodie-magnet
The student hub of Delhi University's North campus has some of the most exquisite variety of street food offerings in the national capital. Some of the must-tries are Chache Di Hatti's Chhole Bhathure, Pork Momos at Momo's point, Lassi at Bille di Hatti, Tandoori Momos at QD's and much more. The food is tasty, available on-the-go, and surprisingly cheap- hence, irresistible.
Eat obsessively at the world-renowned Paranthe Wali Gali
Savor some of the most munch-worthy paranthas of your life, in the world-famous Paranthe Wali Gali at Chandni Chowk in Old Delhi. The fillings are amazingly varied- including aloo, gobhi, kaju, rabri, khoya, and what not! The paranthas are served with many chutneys and pickles. Some of the shops have been there since the early 1870s, like Pandit Gaya Prasad Shiv Charan (since 1872).
At Nizamuddin, eat until you can't take more
People go to Nizamuddin for two things- to pray at the holy Hazrat Nizamuddin Auliya Dargah, and the delightful Mughlai cuisine you get to treat your taste-buds with. In Nizamuddin, there's a food stall at every corner you roll your eyes over to. When there, do not miss out on kebabs at Ghalib Kabab Corner, Kadhai Chicken at Al Quresh and Kheer at Nasir's.
Of chaats, gol gappas, and kulfis
Apart from Jama Masjid and Paranthe Wali Gali, there's more to the Chandni Chowk area in Old Delhi. So, in case Paranthas and Mughlai aren't your thing, go ahead and have flavorful Fruit Chat at Bishan Swaarop Chaat Corner, Dahi Bhalla at Natraj, and more Chaats at Lala Babu Chat Bhandar. For Kulfi lovers, Kuremal Mohan Lal Kulfi Wale is a must-visit.