Bihar: Man, traveling in train with 50 human skeletons, arrested
Bihar: Man, traveling in train with 50 human skeletons, arrested
Nov 28, 2018, 04:30 pm
2 min read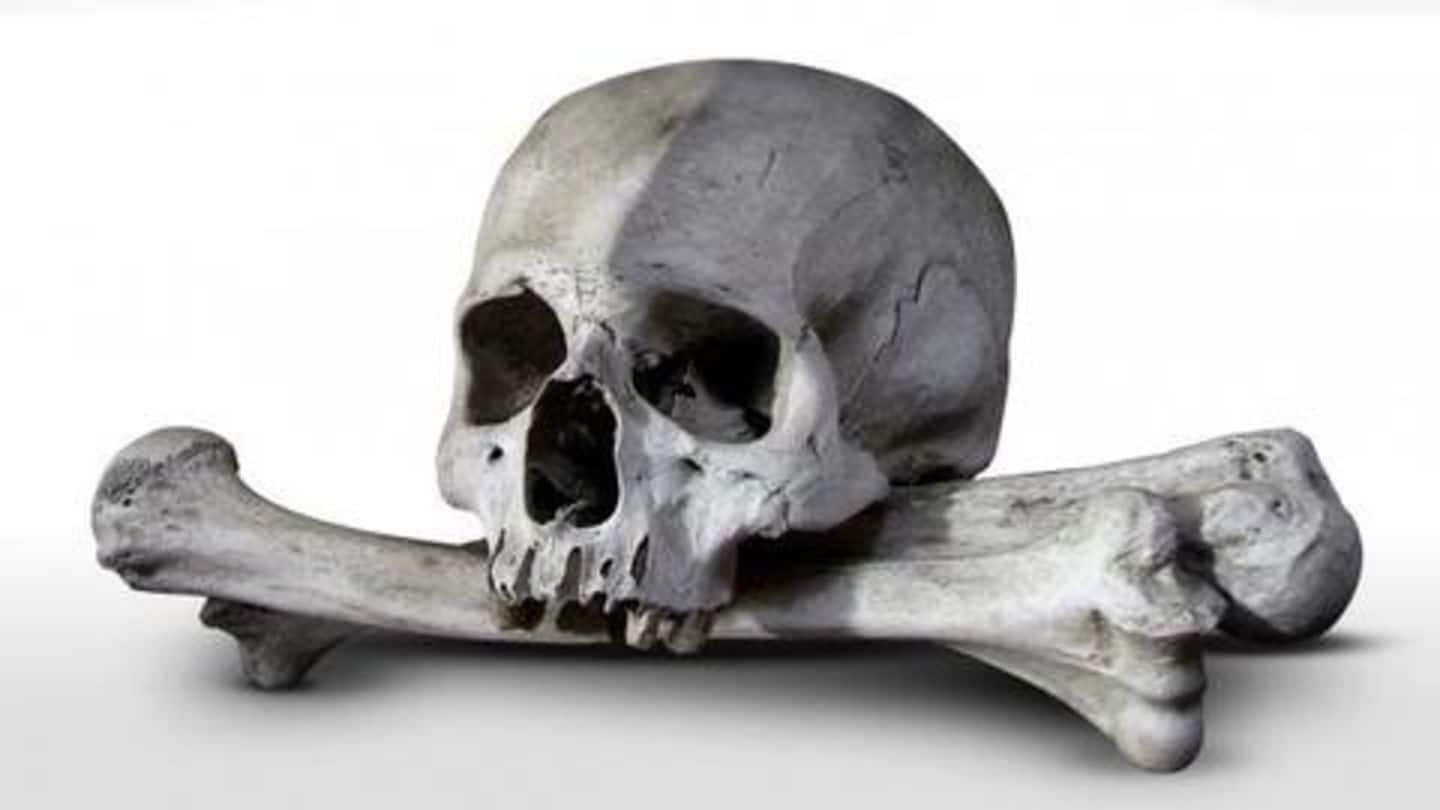 Sensational murders and occult crimes are quite a thing in India. What Stephen King and Hollywood couldn't imagine in their wildest dreams, Indian Police have records of it stored in some old dusty files. In yet another astounding discovery, Government Railway Police (GRP) officers recovered 50 human skeletons from a man at Chapra Railway station in Bihar's Saran district. Here's what went down.
16 human skulls, 34 femurs recovered from accused
Yesterday, the GRP officers arrested Sanjay Prasad, who is a suspected corpse smuggler and was traveling in Balia-Sealdah Express. They seized 16 human skulls and 34 femurs from him. The GRP officials suspected that the skeletons, being brought from UP's Balia, were meant to be smuggled to China via Bhutan. It could be a part of an international smuggling racket, officials said.
GRP also seized Nepal, Bhutan currencies, ATM and SIM cards
The officers also recovered Nepal and Bhutan currencies, many ATM cards, two identity cards and SIM cards with Nepal mobile phone numbers from Prasad. One of the identity cards had the address of Paharpur in West Champaran while the second card was issued from New Jalpaiguri in West Bengal. Prasad is being interrogated and his mobile contacts are also being scanned.
Motive behind carrying items unclear, some say for occult practices
It wasn't clear why Prasad was carrying the items. Some media reports claimed that there was a huge demand for skeletons among medical students. However, others said that Prasad claimed the skulls were meant to be smuggled to Bhutan for black magic and occult rituals. Meanwhile, police said the seizure of foreign currency hinted that the racket might have spread to foreign countries.
In 2009, 67 human skulls were seized from a bus
Interestingly, the GRP had come across similar discoveries earlier too. On October 12, the GRP in Muzaffarpur had recovered an abandoned bag inside Lichchhavi Express with a human skull. In 2009, Saran police had seized over 67 human skulls from a bus and arrested a smuggler. In April 2004, 1,000 skulls and other parts of human carcass were seized near Falgu river in Gaya.