Unnao rape: Primary accused BJP MLA sent to 7-day CBI custody
Unnao rape: Primary accused BJP MLA sent to 7-day CBI custody
Apr 14, 2018, 11:22 pm
2 min read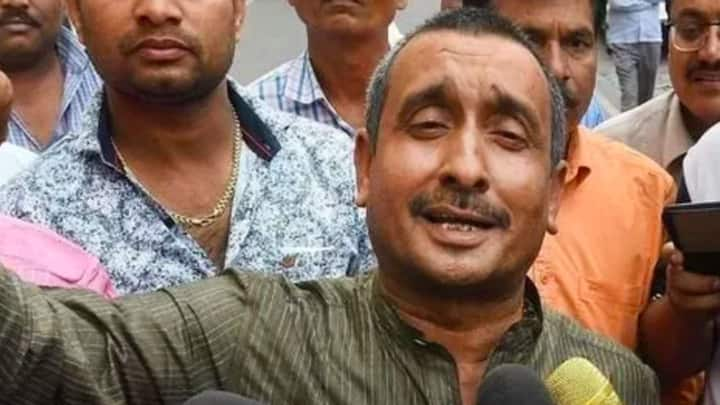 After being arrested by the CBI on Friday, BJP MLA from Bangarmau in Uttar Pradesh's Unnao district, Kuldeep Singh Sengar, was sent to a seven-day CBI custody on Saturday. He is the primary accused in the Unnao rape case, which, along with the gangrape and murder of an 8-year-old girl in Jammu and Kashmir's Kathua, has sparked massive outrage across the country. Here's more.
17-year-old girl raped; her father dies in judicial custody
Sengar and his aides allegedly raped a 17-year-old girl last year. She reported the crime several times, but no action was taken against Sengar. Earlier this month, she and her family tried to kill themselves outside UP CM Yogi Adityanath's house. Ironically, an FIR was filed against them and her father was arrested. He was found dead the next day in judicial custody.
Sengar under police custody till April 21
The police custody, approved under the Protection of Children from Sexual Offences (POSCO) Act, begun in the evening today and will continue till 10am on April 21. His judicial custody, meanwhile, has been approved till April 28, reported HindustanTimes. Sengar has been booked under IPC sections 363 (kidnapping), 366 (kidnapping to compel a woman to marry), 376 (rape) and 506 (criminal intimidation).
Sengar wants to 'cooperate with CBI'
Surprisingly, Sengar's lawyer didn't oppose the central investigative agency's application, saying they wanted to "cooperate with the CBI". In the court, Sengar claimed he was innocent and expressed his faith in God and the judiciary. Following his Friday's detention, he was probed for 15 hours.
CBI makes a second arrest
Meanwhile, the CBI made a second arrest on Saturday. It took into custody Shashi Singh, the woman, who, according to the victim's mother lured the 17-year-old to Sengar's house where he allegedly raped her. The mother's complaint to UP Police, which now constitutes the CBI FIR, also alleges that Singh stood guard over the room all through the time the minor was getting raped.