British Boarding Schools Show to be held in Delhi, Mumbai
British Boarding Schools Show to be held in Delhi, Mumbai
Written by
Aakanksha Raghuvanshi
Edited by
Pallabi C Samal
Sep 15, 2018, 05:20 pm
3 min read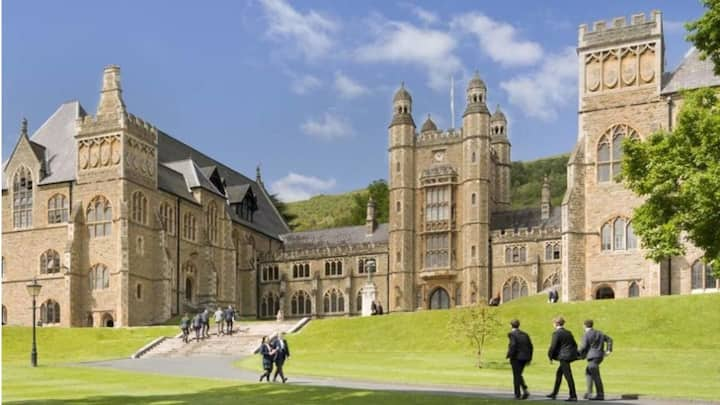 A show next month seeks to expose discerning Indian families to the concept of a UK boarding school education and the benefits that such an experience can bring for a student. The first ever British Boarding Schools Show in India will be held in New Delhi and Mumbai and will bring the registrars and heads from selected leading boarding schools from across the UK.
Indian families can discover the importance of UK boarding schools
Families attending the show can discover firsthand what it means to board in the UK and learn about the incredible opportunities that these schools can offer them quite apart from just a world-class academic offering, says William Petty, Director of Bonas MacFarlane Education, London. Bonas Macfarlane, a provider of private tuition and educational advice in the UK is organizing the show.
Want to study in Cambridge? Enroll in UK-based school: Petty
There will be special benefits for Indian students. "An Indian student aiming for a leading UK university or US college can do much to enhance their chances of successful applications merely by moving to a UK-based school," says Petty, adding, data suggests Indian students applying to Cambridge from a UK independent school are 300% more likely to succeed than applying from an Indian school.
Numbers had fallen, but have been rising since 5yrs: Petty
Petty admits the number of Indians boarding in the UK has fallen over last two decades, as high-achieving schools, like iGCSE, A-level and the IB program, were being founded in India, adding, "In last five years it has begun to rise." He said an average British boarding school has an array of academic subjects on offer, as well as co-curricular activities, creative arts, etc.
Student visas valid only for the duration of the course
Also, there will be no such condition that mandates students opting for studies in the UK will have to stay there for further studies. "Student visas apply only to the institution where Indian students are attending on a full-time basis for the duration of the course of study. Once the studies have been completed, the visa expires within a few months," Petty says.
Schools rely on donations to develop new facilities: Petty
Petty also dismisses the recent reports that some of the UK's most in-demand private schools were willing to accept donations in return for coveted places. "Many British boarding schools are charitable trusts and whilst their fees seem high they generate very little profit. Therefore the schools rely on donations and endowments to maintain bursaries and develop new facilities," Petty says.